Counting down to HiWorld: who's speaking at Human Insight World 2020
Image
Excitement is building, with less than two months to go until UserTesting's first virtual conference, Human Insight World (HiWorld)! HiWorld will bring together user experience (UX) pros, researchers, designers, product teams, digital teams, marketers, and executives—all of whom are focused on creating great experiences built on customer empathy and human insight.
HiWorld will take place virtually over three half days:
Monday, October 12: University Live, 8:30 AM–12:00 PM PT
Tuesday, October 13: Main conference, 8:30 AM–1:00 PM PT
Wednesday, October 14: Main conference, 8:30 AM–1:00 PM PT
What's in store at Human Insight World
University Live
Day one of the conference is dedicated to interactive workshops through UserTesting University. Hear from UserTesting instructors from different backgrounds like research, CX, and customer success in the following workshops
Level-up your customer insight skills
Testing beyond digital experiences
Delivering insights to inspire customer-centric decisions
Train the trainer: helping your team connect with customers
Be sure to reserve your seat today.
Inspiring keynotes
Two marquee industry thought leaders will share their vision for the future of customer insight through inspiring opening and closing keynote presentations.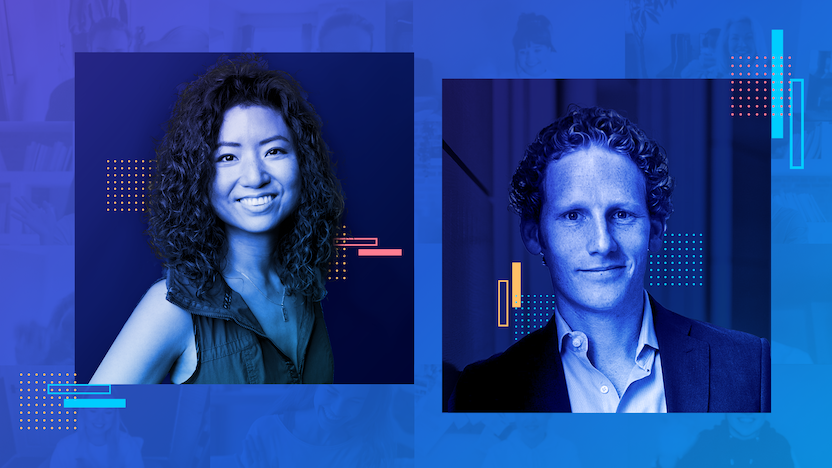 Jonah Berger, Marketing Professor at the Wharton School at the University of Pennsylvania and internationally bestselling author, will present his opening keynote on the first day of the main conference. Curious if there's a better way to change someone's mind? Berger will address the challenges that researchers, designers, marketers, managers, and leaders face when influencing change, and share his revolutionary approach for being effective at doing so.
On day three, Tricia Wang, Co-Founder at Sudden Compass and Global Tech Ethnographer, will present her closing keynote that gets to the bottom of learning about your customers during times of great change. She'll explain how our obsession with "hard numbers" and big data has led us to use models built on information that's outdated, and how the value of "thick data"—as a complement to quantitative data—helps listeners understand the importance of generating insights.
Educational breakout sessions
HiWorld will feature exclusive breakout sessions and product deep dives from some of the brightest minds in UX, user interface (UI), artificial intelligence (AI), marketing, product, and more! Confirmed speakers include experts from world-class brands like Home Depot, Capital One, Alaska Airlines, Facebook, Verizon, and GoDaddy.
Each session will be packed with new tactics, tips, tricks, and insights to take your business to the next level in 2020 and beyond. Anyone focused on creating great experiences built on customer empathy and human insight should be sure to attend.
Get involved—become a conference sponsor
Interested in showcasing your brand in front of thousands of UserTesting customers and industry professionals? Find out more about becoming a sponsor by emailing us at events@usertesting.com.
Register for HiWorld 2020
Join us for three days of interactive experiences designed to bring customer experience professionals together to learn, network, and be entertained.