Weekly roundup: all about financial services
Image
Finances are something that impacts everyone. Creating financial services experiences that are seamless, trustworthy, and intuitive is crucial to establishing loyalty and trust with your customers.  Whether your customers are concerned with balancing their checking account or high-risk investments, we've curated some of our best resources for creating financial services experiences that keep your customers invested in your brand.
Why you should read this  Your customers have high expectations for their digital experiences—especially when it comes to their finances. See how some of the industries top brands—Chase, Wells, Fargo, and Bank of America—create great mobile and ATM experiences for their customers.
Why you should read this Empathy is important no matter what industry you're in, but it's especially important when you're dealing with something as personal as finances. Read this post to learn how to make customer empathy a natural part of your product development.
Why you should read this If you're just getting started with customer research within a finserv organization, you already know it can be a challenge to get the rest of your team and stakeholders on board. Read this post for actionable tips to make gathering human insight part of your everyday processes.
Why you should read this Whether you're a small business, SaaS company, B2B, retailer, or anything in-between, if you take payments from customers then read this post to help you understand how your digital payment experience impacts your overall CX.  
Why you should read this It only takes a moment to make a first impression. Read this post to learn what impacts first-impressions in finserv experiences and how to improve them.
Want to learn more?
If you'd like to learn how UserTesting can help you understand your customers through on-demand human insight, contact us here.
Learn how five of the fastest-growing fintechs—Brex, Ally, SoFi, Kabbage, and Robinhood—are winning over customers with great digital CX.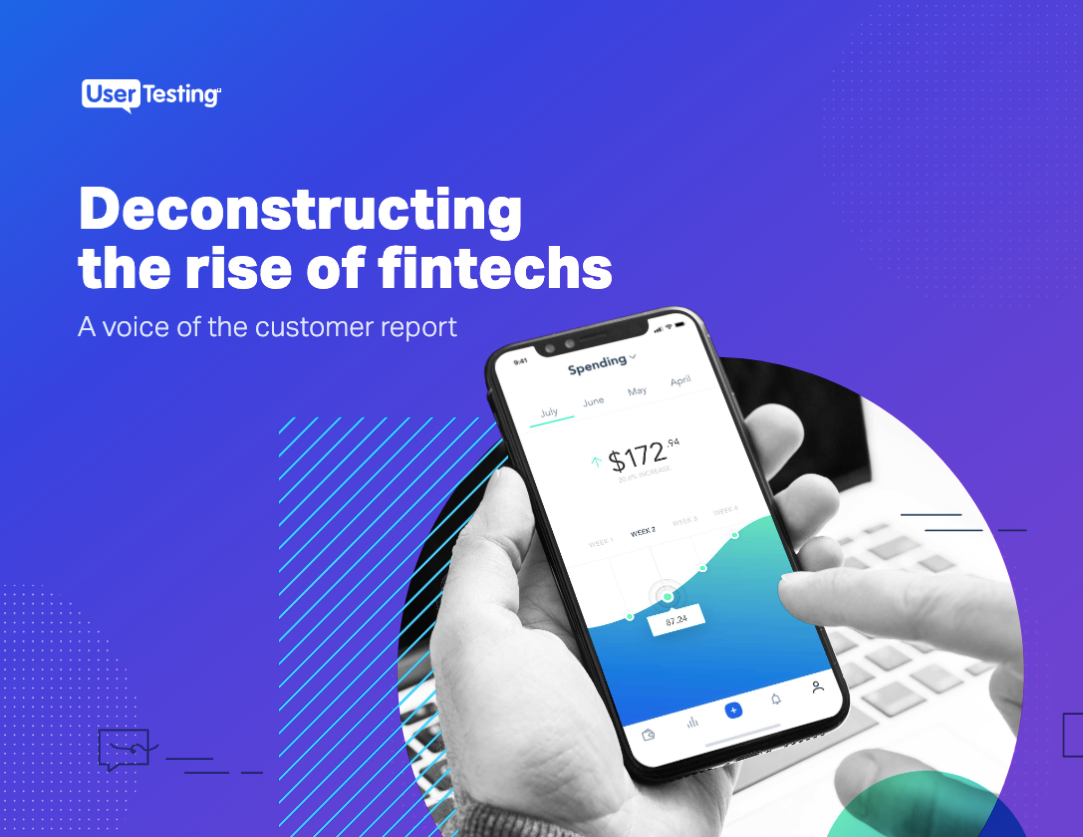 About the author(s)