UserTesting receives only Leader distinction in G2's Fall 2019 Grid®
Image
The crowd has spoken, and for the third time in a row, UserTesting has earned placement as the only Leader in User Research Software in G2's 2019 Fall Grid® Report for User Research Software.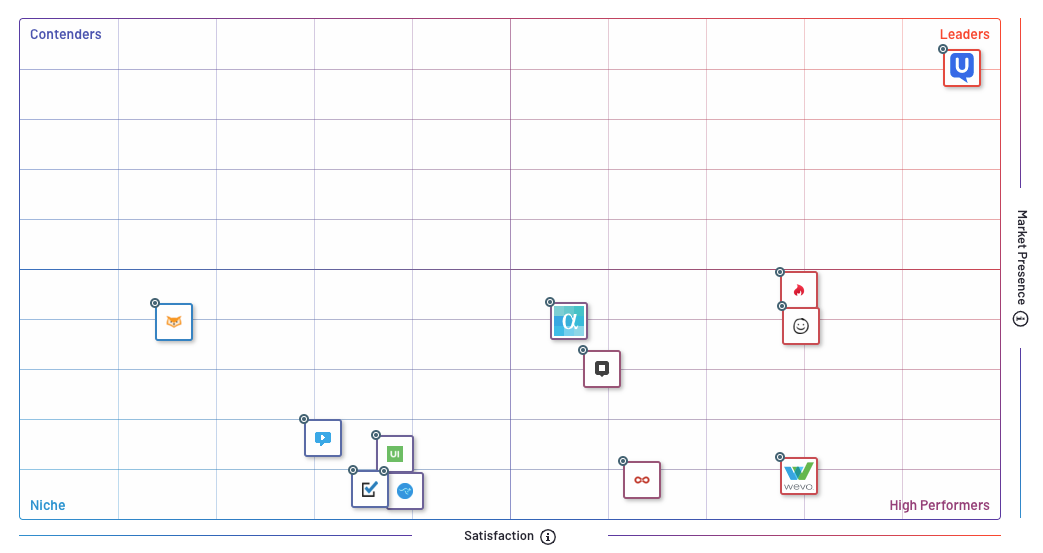 Unlike other quadrant-based scoring reports, G2's Grid represents the democratic voice of real software users, rather than subjective opinion. G2 understands that selecting business solutions can be risky, so they've created a way for you to access real-time user reviews to help you objectively assess the best solutions for your business.
It's through these reviews, as well as data from online sources and social networks, that G2 algorithmically rates products for placement on the grid.
UserTesting beat out the competition with both the highest user satisfaction and largest market presence of any product in the category. Users were especially happy with UserTesting's video interview and video snippet features, in addition to the participant recruitment pool they offer. With 118 reviews, 95% rated 4- or 5- stars, UserTesting has established itself as a key player in the User Research space. -Kara Kennedy, Market Research Director, G2
Find out what sets us apart—see what UserTesting reviewers had to say
Speed
"Like magic. Usertesting is a great platform for remote user testing. They have enabled my company to do much more user testing than would be possible through in-person recruitment alone." - Paul H., User Experience Analyst
"I like the ability to create a test, recruit, and have results the same day. This allows me to get feedback to my designers in a quick and informed way." -Juan C., UX Researcher
Ease of use
"For starters, I love how easy the interface is to use. I also LOVE how fast support is to respond to issues." -Kane F., Senior Experience Designer "I really liked the templated tests that were available as well, this was key in helping me set up a couple of prototype tests that I had never done before. It really helps to walk you through the process." -Mandee E., Digital Strategy & Analytics
Innovation
"UserTesting is committed to continual improvement and innovation in all areas of user research.  I regularly see existing products being enhanced and improved while your teams deliver updates on how to get the most from those products." -Camron L., Product Designer
Service
"Our interactions with the teams at UserTesting are always outstanding. They provide great insights on best practices, listen to and appreciate our ideas and feedback, and provide stellar service when our team needs extra help." -Camron L., Product Designer
The crowd has spoken
Download the full report to help you quickly select the best user research software for your business based on your peers' user experiences.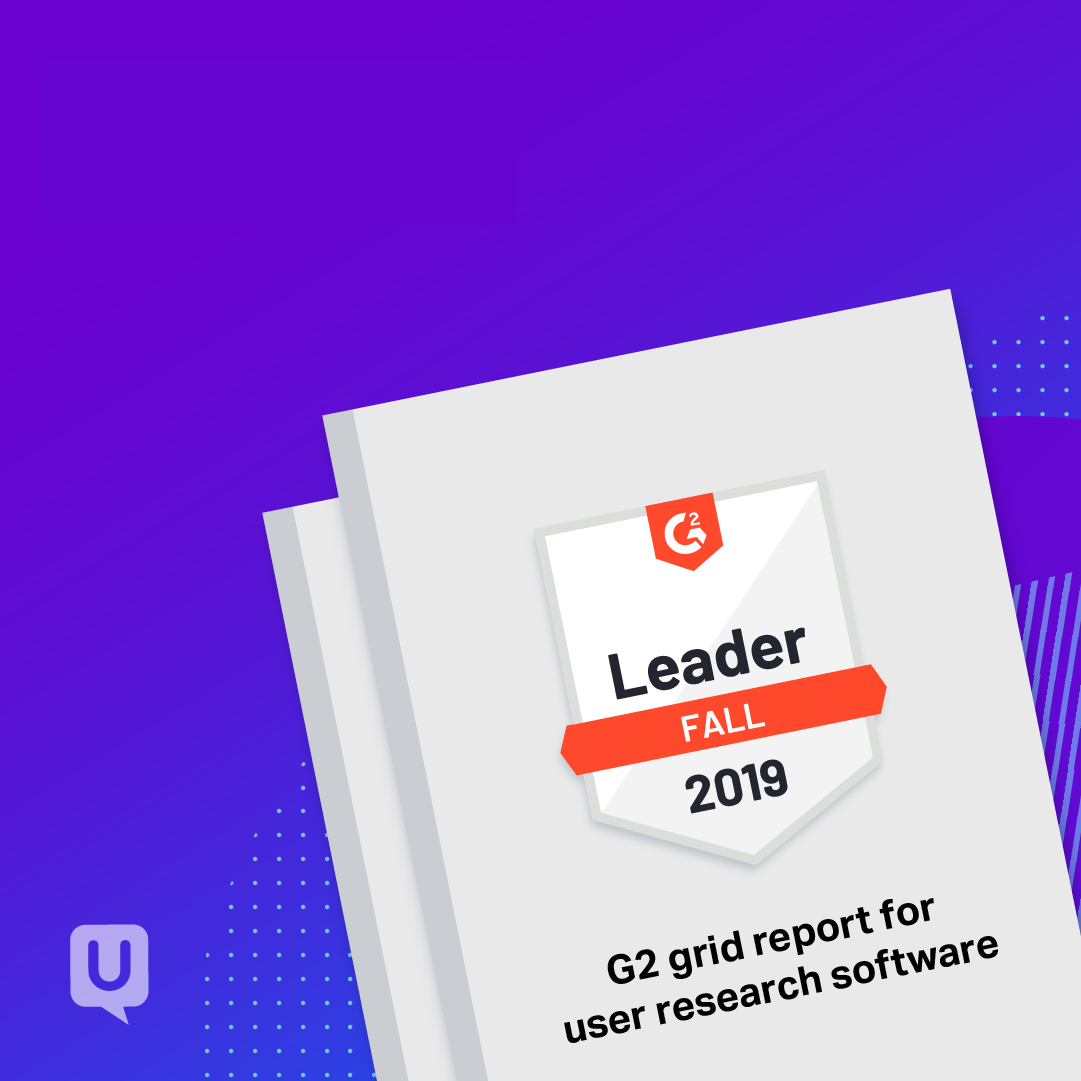 About the author(s)