8 questions answered about the revamped UserTesting University
Image
It's abundantly clear that customer experience is the new, defining metric for businesses that stand out from the competition. However, becoming a business that's truly people-centric requires never-before-seen levels of customer empathy. At UserTesting, we make it our mission to ensure you build empathy for your customers by bringing real human insight into any decision. Further advancing on that mission, we're excited to announce updates to UserTesting University that help you connect and empathize with your customers.
Introducing the updated UserTesting University
In this post, we'll review a Q&A with Kyle Guiao, Director of Customer Education and Onboarding, on the rollout of the new UserTesting University.
1. What's upgraded about the new UserTesting University? How is the experience different?
There are many aspects of UserTesting University that create a holistic learning experience for all our users. First, we elevated the University brand to simplify its purpose: the place where learning, enablement, and growth happen for all UserTesting customers. 
Second, we expanded our course offerings. In addition to virtual instructor-led and on-demand courses, we created user certification programs, intensive small group workshops, and a high production quality learner experience during our virtual instructor-led training courses. 
Third, we're increasing our engagement with our users through thoughtful and timely email programs, in-app messaging, office hours, and success courses.  Lastly, we created a personalized learning experience through our new learning management system (LMS). Our new LMS creates an engaging and gamified learning experience all the while increasing social learning opportunities by various learner cohorts.
2. Why did you introduce a badging program within the UserTesting University? How will this benefit learners?
UserTesting is a customer experience company, and we're serious about that. As we expanded our University offering, we wanted to create a learning environment that educates and engages.  Our goal is to allow our users to immerse themselves in the learning and success process.  When learners are engaged, they process information much better and faster. This is why we introduced gamification, social learning, user certification, and intensive small group workshops.  All of these programs are meant to help our users learn the UserTesting platform faster, increase their working knowledge, and enhance their personal brand.
3. Tell us about the new workshops.
These are exciting! We've called them Customer Labs because learners will be working through specific activities during the workshops. The courses will cover in-depth topics on empathy, and how bridging the empathy gap helps organizations gain a better understanding of their audience. These Labs help learners develop a customer-centric mindset with applied learning and elements of behavioral science. Learners will be exploring different tools, frameworks, mindsets, and research practices to create a customer-centric practice.
4. How is the new Usertesting University structured? 
UserTesting University offers a variety of content that fits various learning styles. At a high-level, we offer knowledgebase articles and guides, engaging on-demand courses, and interactive instructor-led courses. 
During our instructor-led courses, the instructor is not going to conduct a "demo" of the Human Insight Platform or read off the slide deck. Our courses are delivered by UserTesting subject matter experts from across our organization who can share insight on how the platform is used and best practices to gather the most effective insights. In addition, our instructors aim to create a dialogue during each course, so be ready to participate! We believe that one of the best ways to learn is from our peers, so that's what we look to accomplish in every instructor-led course.
5. How does the new UserTesting University prepare customers to be successful with the Human Insight Platform?
This has been our goal since the inception of the University in 2019. We've created interactive small group instructor-led courses and engaging on-demand modules that fit into every stage of collecting human insight. We offer a variety of courses aimed at onboarding new users, helping users plan for tests, discover human insights, and share those insights across their organizations.
6. What about the new studio in San Francisco?
We are building our first University Studio in our corporate headquarters in San Francisco, so we're definitely excited about it! The Studio will elevate the delivery of our instructor-led courses and onboarding webinars. We want to set the example of how an instructor-led course should be delivered and experienced. The technology we've chosen for the studio will also allow us to create a variety of programs like podcasts with subject matter experts within UserTesting and outside of UserTesting.
7. What has been your favorite part about launching the enhanced UserTesting University?
I actually have two favorite things about the enhanced UserTesting University. First, the team that created it. The team simply rocked it, and I'm extremely proud of their accomplishment and effort. We're passionate about learning, and it showed throughout this journey. We all wanted to make sure that we deliver an awesome experience for our customers, and I believe we did that.  Definitely a #TeamWin.
Secondly, I always believed that a University is more than "training"...it's an experience. In a typical university or college, you have classrooms and learning centers, a library, a community of students, department buildings, and so much more.  All of these things create that experience for a student because learning doesn't just happen in the classroom. And I believe we've been able to achieve that with UserTesting University, and I'm excited that we made this vision a reality!
8. Is there anything else you'd like to share?
Enjoy! I hope that you're as proud of the enhanced UserTesting University as we are.  We're excited for you to see it, engage with it, learn from each other, and experience it.  As you go through your journey with UserTesting, remember that the University is available for you anytime. We have numerous different ways to help you learn and understand the Human Insight Platform and help you gather fast feedback.
Additional resources for customer education
In addition to all of the great resources available through UserTesting University, be sure you also check out:
UserTesting Knowledgebase—search and browse for documentation and step-by-step guidance to all of your burning questions
CommUnity—connect with like-minded peers in this online community, packed with discussion forums, advice, and inspiration
Support professionals—connect with the award-winning team to quickly get the help you need, when you need it
UserTesting University
Are you ready to grow your skills with everything you need to create great experiences?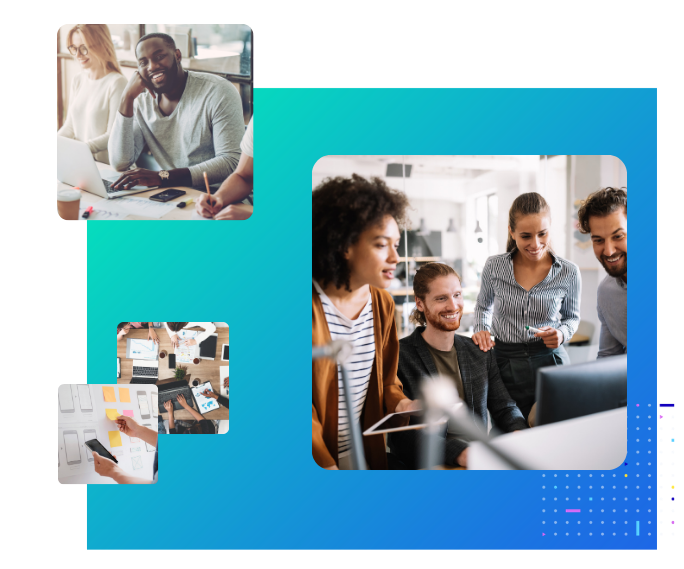 About the author(s)