Three CX lessons from the C-Suite
Image
Customer experience (CX) is fast becoming the differentiator for success and startups that are effective in building customer-centric businesses are the C-level executives that lead with empathy. 
Executive leaders that are paving the way for exceptional CX share their top tips for evaluating an organisation's CX and how to lead with genuine customer empathy to drive loyalty and customer retention.
1. Customer experience is a combination of micro-moments
Richard Lees, Chief Strategy Officer at customer experience management firm Merkle, highlights the need for brands to consistently deliver great experiences to win customer loyalty. "Experiences are made up of micro-moments and these happen everywhere. When we talk about customer experience...it's all those moments that have to come together to deliver that experience," he says. "If one of those moments doesn't match up, then my whole experience of the brand could be ruined." 
Richard believes many companies make the mistake of viewing CX as a one-off project, but organisations need to perpetually review and build on the holistic experience as customer expectations continuously rise. 
Executives should be fully aware of the entire customer experience journey, across every channel, every brand touchpoint, and every interaction. It begs the question: How well do you really know your customer? What do your customers really think of the customer experience your brand delivers?
2. Market less, listen more
When the UK entered lockdown in March 2020, seemingly every marketer sent an email to prospects and customers about the precautionary measures their business was taking. Customers' inboxes were flooded with Covid-related communications and I personally felt that many of the messages I received lacked empathy and customer understanding.
To overcome this, Jamie Anderson, Chief Sales Officer at Xactly, advises "market less, listen more". 
Modern-day marketing tactics encompassing hyper-personalisation, AI, and automation mean markets are rarely actively listening to their customers. But having a deeper understanding of your customer allows for more effective decision making. 
The CMO of Boots, Pete Markey, agrees: "In my role, I always try to bring the customer into the room. I try to share insights in a real, meaningful way to drive decision-making. Keep the customer in the room. You can easily lose the connection between what you're there to do and the customer you're trying to serve." 
Pete highlights the importance of uncovering 'actionable insight' by gaining first-hand experience of a brand's customers. He encourages marketers to focus on how their campaign helps, delights, or informs the customer and addresses their needs.
In my experience, it was only when I joined UserTesting that I felt I became truly customer-centric as a marketer. I learned the importance of audience feedback, which I'd never truly prioritised enough in my previous roles.
3. Think with empathy
To offer truly great customer service, brands must empathise with their customers. Richard Lees believes it's crucial to get into the mind of your customers. He says: "Empathy is a behaviour, not a project, and that needs recognising. We are all customers as well, how would we want to be treated if we were in the channel? You have to live and think with empathy, you have to think about the customers' needs. If you try to systemise it, it can be quite dangerous." 
Thomas Cook's Chief Digital and Marketing Officer, Jo Migom, is another champion of customer empathy. The re-launch of the Thomas Cook brand is a customer love story. Jo knew it held a special place in the hearts of UK consumers so, along with her colleagues, she fought hard to keep it alive. Jo dedicated time to listening to customers about how they felt about the Thomas Cook brand to inform key decision-making and drive a customer-led mindset internally. 
Jo says, "We kept monitoring customer sentiment, which was imperative because the brand had been affected. But when speaking to customers, we could feel the passion for this brand and that was a key driver for us to keep the motivation to bring back the brand. Video recording [of customers obtained through the UserTesting platform] helped with empathy and understanding the customer a lot better." 
Empathy is at the heart of UserTesting. CEO Andy MacMillan advises, "If you want to scale empathy and you want people in your organisation to care, you have to connect them with the customer. You need to give them an avenue to interact with, to see or feel what your customer feels." 
Empathy cannot be automated. Teams must work hard to be empathetic with their customers and humanise the customer experience. Unfortunately, that's why so many organisations fail at it.
Now what? 
With these lessons in mind, where do we go from here? It comes down to making a genuine effort to listen to customers in order to increase empathy and strengthen decision-making with human insight and customer intuition at the core. It isn't just down to the CEO—employees at all levels, and across all departments, can take action to move into a truly customer-centric business model. 
This post was originally shared on Just Entrepreneurs. 
Getting started with user feedback
If you're new to collecting user feedback, use this guide to make user insights actionable and incorporated throughout your design process.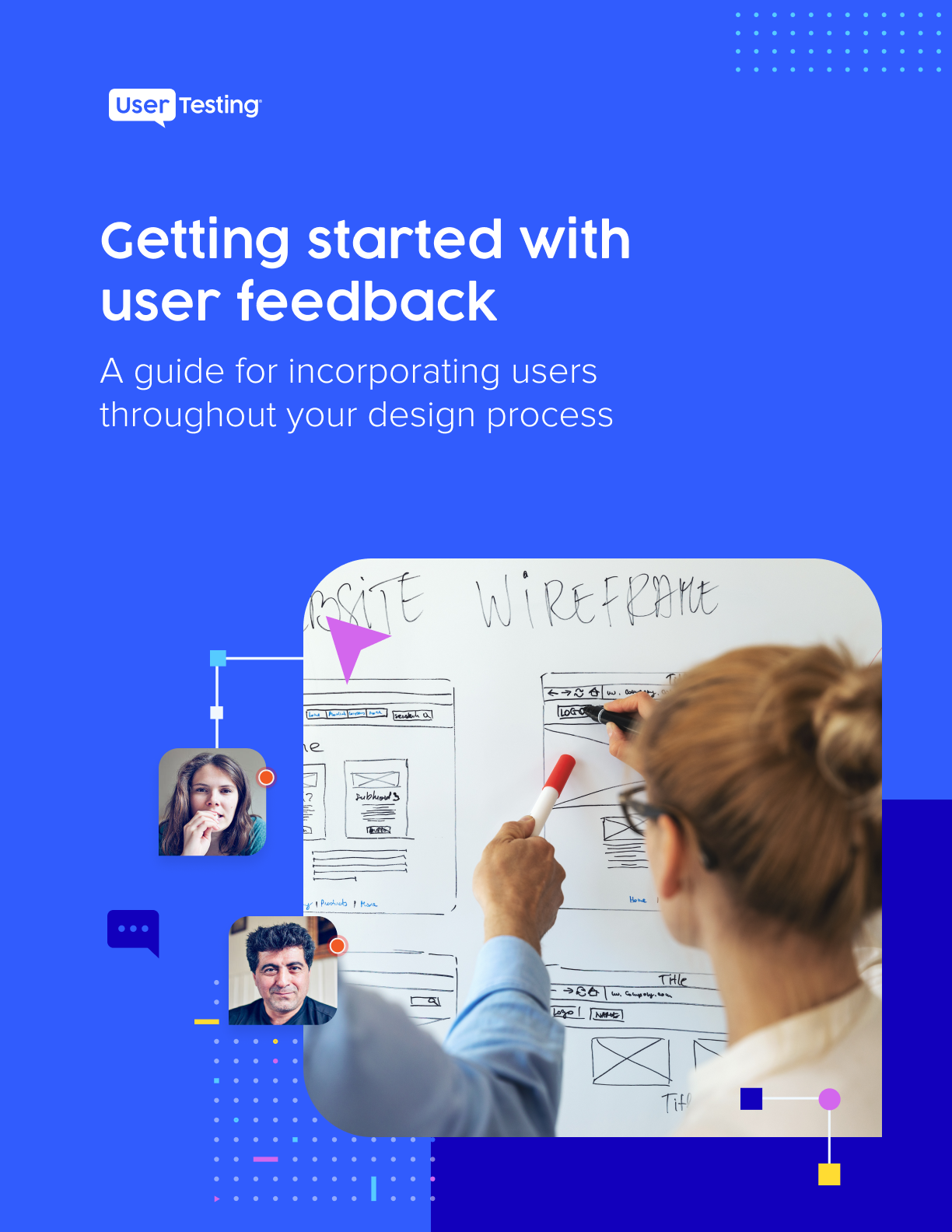 About the author(s)