The Human Insight Summit 2022 is heading to New Orleans this October
Image
UserTesting is excited to announce its second annual customer conference, The Human Insight Summit (THiS) is returning as an in-person event for the first time in two years and is sure to be the biggest and best yet! 
What you can expect at THiS
Taking place October 17-19 in New Orleans, attendees can expect presentations by some of the world's best researchers, designers, product managers, and marketers. Plus, attendees have the opportunity for hands-on learning with University Live pre-conference workshops, networking, great food and drinks, and live entertainment.
The schedule at a glance
THiS centers on innovation, continuous learning, and digital experiences. The agenda features engaging talks, discussions, and panels, led by leaders and experts at some of the most innovative organizations from around the world. Our goal is to provide attendees with tangible advice to help them capture human insight and understand changing buyer needs in rich detail to deliver exceptional and differentiated experiences for their customers. Here's a glance of the week's agenda:
Monday, October 17 (an add-on experience)

 Secure your spot for a University Live Workshop featuring hands-on training led by UserTesting experts the day before the conference begins. Then join us for a THiS welcome reception to kick things off, network with your peers, and enjoy some authentic NOLA entertainment.

Tuesday, October 18

 The first day of THiS features a full lineup of mainstage sessions, keynotes, breakout, and networking.

Then wrap up the day at our official THiS party hosted

at the Fillmore New Orleans with more networking, food, drinks, and live entertainment.

Wednesday, October 19

 The final day of THiS will feature a full day of sessions including our guest keynote (to be announced in a few weeks). And, before you jet off, join us one last time to celebrate a successful week.
Dive in deeper with University Live Workshops add-on experience
Experience UserTesting University Live workshops on Monday, October 17. Whether you're new to UserTesting or an advanced practitioner, these two-hour, hands-on sessions are designed to help you learn new skills and get the most out of the Human Insight platform. 
Interested in learning more? Check out the below one-minute videos to learn more about each workshop and what you can expect to learn:
Space is limited, save your seat and register today!
Event tickets start at $399 each, but we'd like to extend a discount to you for reading this blog post. Save $100 on your ticket using code THISBLOG. Availability is limited, so register today!
Group rates
Interested in a group rate? We highly recommend bringing your team to THiS. Attend sessions as a team or divide and conquer to make the most of your experience and take advantage of all there is to offer at THiS. We're making it easy and cost efficient for groups to attend. Buy two tickets, and get one free! With the group discount, each ticket comes to $266. Plus, groups receive the same price per additional ticket purchased. 
Join us in the Big Easy for THiS22!
Join the world's best researchers, designers, product managers, and marketers to learn and network on topics and innovations in customer experience and feedback, continuous learning, and digital experiences.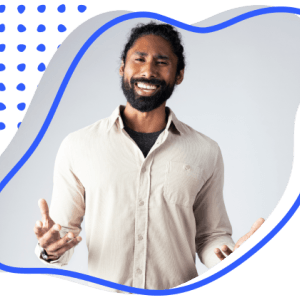 About the author(s)