When business is human, insights drive innovation: the 2020 CX Industry Report
Image
Our 7th annual industry report is now available: When business is human, insights drive innovation.
---
While the concept of customer-centricity is nothing new, it's increasingly a part of the conversation across every aspect of the business. From marketing to product to design, this idea of being customer-centric, or human-centered, is at the heart of every business decision, product innovation, and industry disruption. After all, if you're not designing, building, creating, inventing, and iterating with your customer's needs and desires in mind, what's the point?
But intention doesn't equal execution.
UserTesting's 7th annual CX Industry Report surveyed over 7,600 professionals across industries to better understand how teams and organizations are evolving in an increasingly customer-centric environment, and found that, despite the clear importance and impact of great CX, there's still work to be done when it comes to making business more human. Key findings reveal that:
Teams are ready and willing to drive CX
There's a will, now it's time to pave the way
Human insights will drive future innovation
Keep reading for a sneak peek into one of the key findings below, or download the full report here.
There's a discrepancy between what teams aspire to do and what actually happens
There's no doubt that teams and organizations alike are bought in on the value of keeping their customer at the center of everything they do. When it comes to executing on those goals, however, the study revealed that teams aren't consistently following through when it comes to gathering customer feedback. 
While 60% of respondents agreed that their company was customer-centric, the vast majority admitted that they weren't gathering human insights on most experiences.
​
When asked if gathering customer feedback was integrated into company processes, only 50% agreed. And when it comes to scaling insights across the organization, again, only 50% agreed that they were empowered to use customer insights to inform their decisions. 
Making business human is more important than ever
Business teams often believe that they understand their customers. Marketing builds personas, sales teams provide guidance from what they hear in the field, and the analyst relations team works with a third-party to build a consumer report specific to their brand and customers. What more could a business need in order to build customer-centric products and experiences? 
The reality is that marketing personas grow stale, salespeople can't possibly collect and understand the needs of every prospective customer, and analysts don't live and breathe your brand on a daily basis. While all of these methods for understanding customers are valuable, they can't replace the value of real human insight.
Making business human equips teams with the vision they need to constantly innovate and evolve for their customers.
When business is human, insights drive innovation
Download the 2020 CX Industry Report to learn how the industry is evolving and how your organization may be impacted.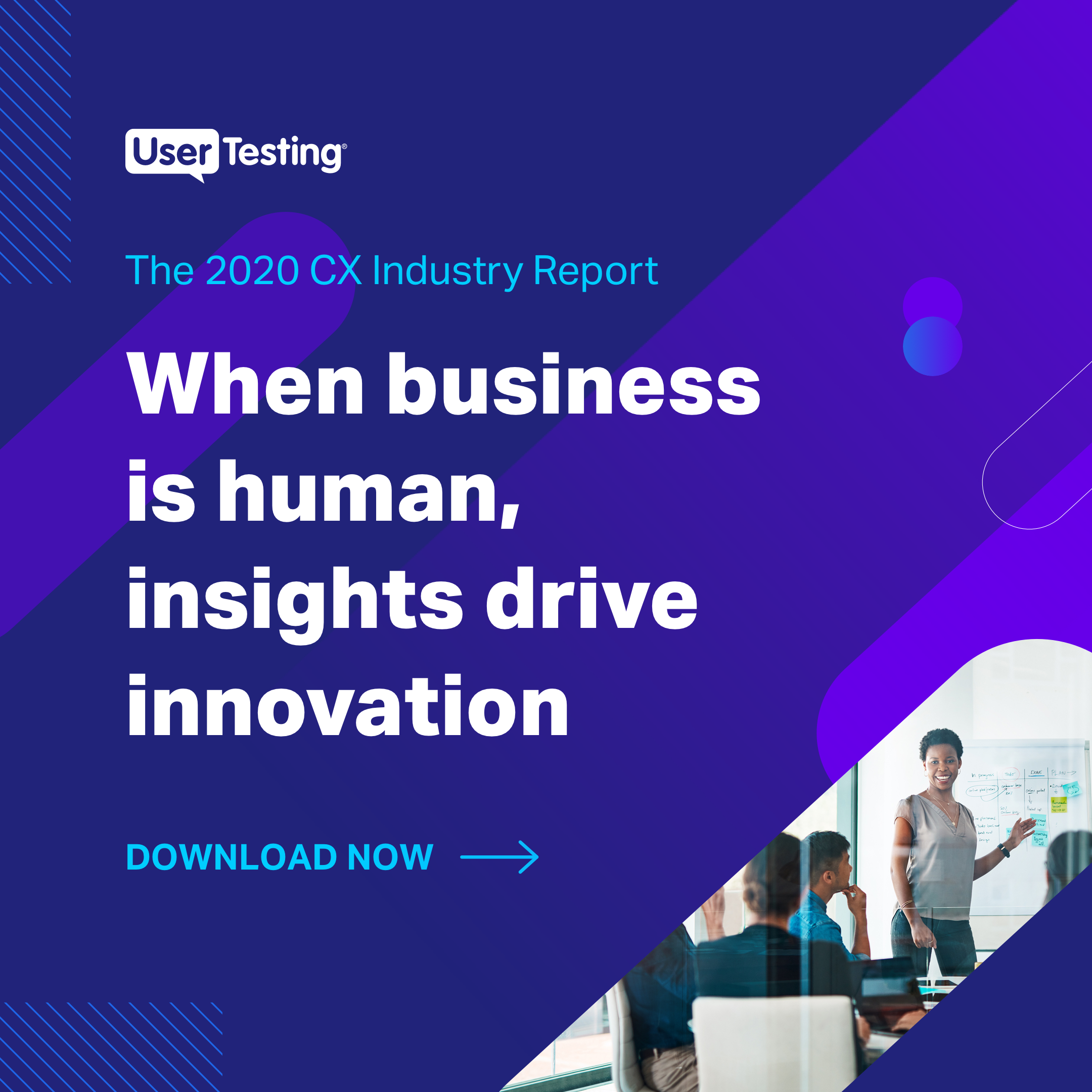 About the author(s)