Career paths at UserTesting: how Ambria Tate rose through the ranks
Image
Meet Ambria Tate, who joined the UserTesting family in 2015. Read on to learn how she went from an Account Manager to Team Lead for Renewal Managers.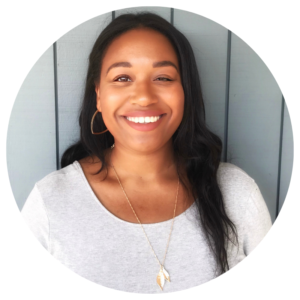 How did you hear about UserTesting, what was your first role here, and what were the first few months like?
I was working at a large tech company in a sales role and decided that I wanted to make more of a direct impact on my organization. With that in mind, I began looking for sales roles at smaller companies and stumbled upon UserTesting on LinkedIn.
My first role was as an Account Manager to work with Customer Success Managers on renewals. The first few months were a whirlwind! I moved from selling hardware to selling a SaaS product. There were many changes, new people to meet, and lots of customers to learn about. However, I enjoyed every single moment. Everyone was happy to step in as a mentor and teach me anything I needed or wanted to know about different aspects of the business.
How did you then go from Account Manager to Team Lead?
I heard the passion and connection our Customer Success team has with our customers and wanted to be even closer to that partnership and be an extension of our customers' teams. That lead me to become a Mid-Market Customer Success Manager and eventually, I was promoted to an Enterprise Customer Success Manager, partnering with our customers on a day-to-day basis on projects to help them be successful and meet their internal goals.
When we piloted a new program to focus on making sure that our customers had everything they needed to continue their partnership with UserTesting, I raised my hand.
We learned a lot during our first quarter about what should be the best ways to engage with our customers. As I began to share my learnings and also experiment with new tactics, I again raised my hand, this time to become a team lead.
Tell us more about what you do now
As a team lead, I focus on ways our team can get better, making sure that the team has all the tools and training they need, as well as ensuring that we are being successful working cross-functionally with our professional services, sales, marketing, and product counterparts.
What's unique about working at UserTesting?
UserTesting hires the best people. Everyone is smart, personable, and highly invested in their roles. I am always so inspired by how happy and willing anyone is to educate or listen to feedback on how our teams can better work together and help each other in all situations.
I am thankful for the ability to have an idea and take it directly to whoever would be best to receive it. I have never had anyone tell me "No," it has always been a conversation starter on how we can get better and how this will be better for UserTesting as a whole.
What was the biggest lesson that you've learned from your time here?
The biggest lesson I have learned in the past four years at UserTesting is to speak up. I have been able to move up in my career due to speaking up. I have been able to save renewals and grow customers by speaking up. I have been able to meet and network with folks outside of my purview by simply speaking up. I am so thrilled to be a part of an organization that truly gives anyone the ability to bring an idea to the table and to have it be holistically heard and shared with whomever it is applicable to.
What advice would you give to someone who was looking to grow in their career?
If you are looking to grow in your career anywhere, be sure to take ownership of it. No one cares about your career and your goals more than you, so reach out, speak up and be confident in your ideas and needs. As my mom always told me, "Closed mouths don't get fed."
Careers for people who create great experiences
Join our team of smart, friendly, effective people on a mission to help companies create great customer experiences.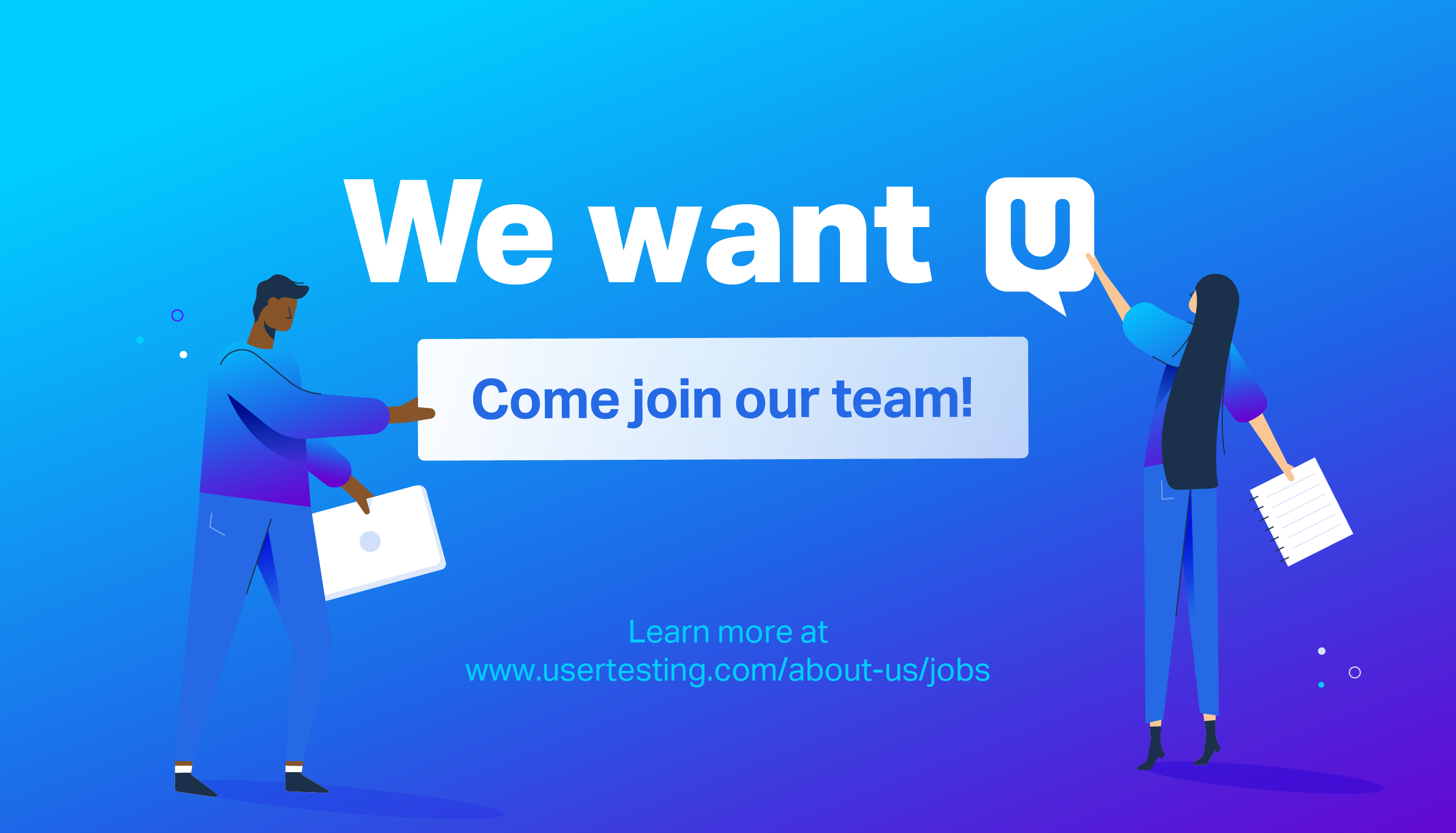 About the author(s)