The pivotal role of the Chief Digital Officer
Image
This post was originally published by our friends at CIO Dive and is shared with their permission.
---
With the rise of the chief experience officer (CXO), and now the chief digital officer (CDO), one thing is clear—there's a need that's not being met, and the creation of a new position is part of the solution. 
While the CDO title may have been around since the early 2010s, the position is still quite new, with many being the first to hold the job. This shift in hiring reflects evolving business needs, with more and more organizations prioritizing their digital transformation strategy, what with the online shopping boom and the increasing blurring of lines between digital and physical experiences. For instance, customers are now seeing everything from augmented reality-powered virtual fitting rooms to new concepts like the Nike Live stores. 
As users' expectations and needs shift, CDOs must evolve with them, especially to mitigate common pitfalls like high expectations and unclear priorities. 
To illustrate how many organizations now consider the job more of a business charter than a technical one, a recent CDO search posting by the Gap said the retailer wanted someone who can lead teams "...to be customer-focused, innovative, fast and results-oriented. The leader is critical in driving a culture of continuous innovation and seen as a driver and inspiration for digital innovation."
That's a good example of how CEOs should be thinking about the role to ensure the CDO's success and longevity.
For more suggestions on how leaders should view the CDO role, read the full article here. 
Guide
Learn why empathy is at the heart of your organization's success, and how to promote a more customer-centric culture to ensure a strong connection with customers.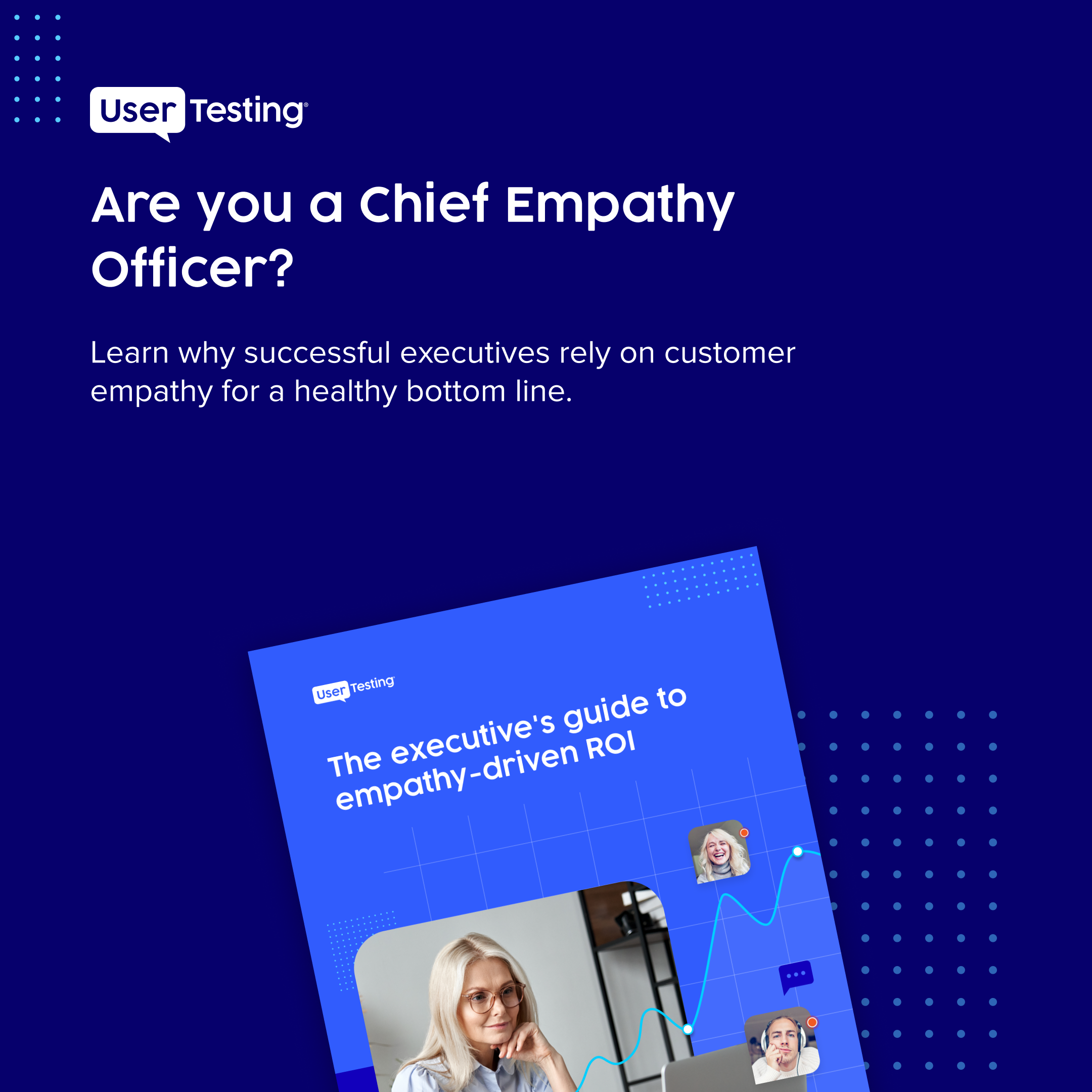 About the author(s)
Andy MacMillan
Andy brings 20 years of enterprise SaaS experience to UserTesting. As a former product executive at Oracle and Salesforce, he saw the critical role that customer centricity plays in creating great experiences. By helping companies become more customer-centric, he has grown multiple enterprise SaaS businesses to hundreds of millions of dollars.