Human Insight World 2021: drive more business decisions through customer insights
Image
This year's Human Insight World event series was bigger and better than ever, with a virtual and global twist. The annual UserTesting event was held in the North America, APAC, and EMEA time zones with speakers from regional brands. The goal was to spotlight organizations and professionals who are bringing greater customer understanding to their businesses today. 
Leaders across various industries and markets shared real stories about the aha-moments they've experienced when getting insights about their customers, users, and target audiences. Additionally, they provided interesting use cases and actionable tips on making customer empathy a central part of your business. Speakers included the best in research, design, product, and marketing from Fortune 500 companies to small and medium-sized businesses across the globe. 
With the 2021 HiWorld Tour in the rear-view mirror, here are the highlights and takeaways from the event:
What were the top three takeaways from this year's HiWorld event?
Looking back on the entirety of the 2021 Human Insight Tour, a few key takeaways emerge. The usual topics about speeding up time-to-insight in research and analysis, as well as how to best prioritize insights were discussed. This year's event served as a reminder that after everything this past year has thrown at us, we've got to recalibrate our focus back onto the customer. 
We all know how easy it is to slip into working on projects in an ad hoc manner. That's why 2021 HiWorld speakers across the globe emphasized the importance of slowing down to speed up. Here's what they had to say: 
1. The biggest predictor of CX success is customer exposure hours
A concept that popped up more than once this year was customer exposure hours. As Sarah Lerner, Sr. Product Manager at Google (formerly Microsoft) mentions in her presentation, according to research, the number one predictor of success in improving usability and CX is customer exposure hours. 
What are customer exposure hours? Customer exposure hours are the number of hours a team observes users or customers interacting with their designs. Teams that spend a minimum of two hours every six weeks observing their customers see far greater outcomes than teams that don't. And, we're not just talking about researchers. To reap the benefits of customer exposure hours, each team member needs to spend time watching real people using their products or interacting with their website or brand to build empathy and to challenge their assumptions. 
Catherine Richards, Head of Customer Design at Tesco Bank, shares her top tips for staying customer-obsessed is exposure hours. Adding that professionals don't have to spend a ton of time watching or interviewing customers, just try to do more than you're doing now. 
HiWorld North America
Session: Scaling research: lessons from a preschool teacher
Speaker: Sara Lerner, Sr. Product Manager, Google (formerly Microsoft)
To watch the sessions for free, register here.  
2. Focus on being problem-obsessed, not solution-obsessed
Another key concept at HiWorld this year was making sure your focus is on your customer's problems. As designers, marketers, and product managers of awesome products and services, it's easy to focus so much on the solution you're providing customers that you lose sight of the problem itself. 
According to Vaughan Moffitt, Digital Experience and Design Leader, if you don't fall in love with the problem you're solving, you can quickly forget what you're doing and design something that your customers don't want. Harshit Sinha, Head of Product Design at Cars24, adds that based on where the future is headed, businesses will need to get more comfortable working in gray and ambiguous spaces instead of preferring to make decisions in black and white.
HiWorld APAC
Session: How to achieve executive commitment and organizational buy-in
Speakers: Harshit Sinha, Head of Product Design at Cars24, Vaughan Moffitt, Digital Experience and Design Leader, and Justin Wei, Former Head of Digital at Royal Wins
To watch the sessions free, register here. 
This brings us to our final key takeaway. It's a great reminder of the golden rule to test early and often to keep the solution centered around the customer. 
3. See customer feedback in color by mixing methodologies
There were a couple of HiWorld sessions this year that discussed the intersection of quantitative and qualitative data methodologies, and Justin Wei, Former Head of Digital Marketing at Royal Wins, described it best when he said that while quantitative data is the black and white picture of a problem, it's qualitative data that can color in your understanding of what's going wrong (see clip below). 
In her session, Slava Kovalska, Sr. Product Designer of Growth at SafetyCulture, mentioned that the use of quantitative and qualitative data together is what gave their team the key insight that allowed them to improve their customer onboarding experience. Through the use of mixed methodologies, the team realized that what their customers wanted were more self-serve support options.  
Additionally, Jonathan Greenblatt, User Research and Design Leader at WarnerMedia, talked about using qualitative and quantitative research methodologies to develop personas. His team utilized existing quantitative data to build a framework for recruiting and asking questions, while the qualitative studies helped color in the experience of their personas. 
HiWorld APAC
Session: How to achieve executive commitment and organizational buy-in
Speakers: Harshit Sinha, Head of Product Design at Cars24, Vaughan Moffitt, Digital Experience and Design Leader, and Justin Wei, Former Head of Digital at Royal Wins
To watch the sessions for free, register here. 
What were the top three actionable tips from HiWorld 2021?
One of the best parts of joining HiWorld is the multitude of actionable tips that you get from real experts in the field. While there are too many tips to share them all, here are our top tips from the series: 
1. Create processes that will scale with you
Most UX or CX groups start as a scrappy team of 1 to a few. As the team takes on more and more projects, people in the organization see the benefits of getting first-hand customer insights and demand increases. That's why design and research teams have to make sure they create processes that will scale with their department. 
In her session, Crystal Pang, Sr. UX Researcher at Zendesk, does an incredible job of giving real actionable tips on scaling the research process and engaging with a global workforce. From self-serve articles and project submission forms to setting up virtual rooms where stakeholders can watch the live customer interview and ask their questions, Crystal Pang covers it all. 
HiWorld North America
Session: How to engage stakeholders in a virtual and global world
Speaker: Crystal Pang, Sr. UX Researcher at Zendesk 
To watch the sessions for free, register here.
3. Spread insights far and wide with a little theatre
Once you're ready to pull the ripcord on CX insights, a little theatre can go a long way in getting the attention of the company and communicating the value of involving research and design teams in projects early and often. 
One actionable tip from HiWorld 2021, was trying out a digital repository for hosting customer research and insights. While it worked for some companies and not so much for others, it's clear that hosting your insights somewhere where people can access them later can have a tremendous impact on the influence of the insight. The trick is getting them to engage with it. 
In her session, Tesco Bank's Catherine Richards recounts all the ways her team works their creative magic to get the attention of their organization. From creating "Customer Wednesdays" where they invite customers to a live discussion to set up design pop-up studios at the company's headquarters, it's clear that Richards and her team are pros at getting people's attention. 
One of her recommendations involves setting up an office or pop-up at your organization's call center or an office where your sales or support teams work from. The reason is that these people are talking to your customers all day every day and the insights they have into your CX are invaluable. Making yourself available to customer-facing teams can also go a long way in getting their blessing on your projects. 
For an interesting discussion on the benefits and challenges of encouraging other teams to do their research, check out the HiWorld EMEA session called "Growing your insights program: strategies for maximizing your value."
HiWorld EMEA
Session: Customer obsession: easy to say, hard to do
Speaker: Catherine Richards, Head of Customer Design at Tesco Bank
To watch the sessions for free, register here. 
Which companies won an illumi award at the 2021 HiWorld event?
The companies that won an illumi award at the 2021 HiWorld event were Adobe, Burberry, HelloFresh, Wise, Post Office, Betway, Krikey, The Philadelphia Inquirer, Vernier, and Rothy's. 
The mission of the UserTesting illumi is to inspire organizations to think about human insights as a key ingredient in customer experience excellence, product and marketing innovation, and their success. The award recognizes and celebrates individuals and organizations who use UserTesting to make a meaningful difference in the lives of their customers. 
For a chance to win a 2022 illumi award, submit your entry.
Adobe
BRP teamed up with Adobe to design and build an entirely new digital framework. The end-to-end vision is needed to balance customer needs with business objectives while driving sustainable growth in a scaleable way. Thanks to their commitment to testing, the Adobe and BRP partnership created a world-class digital experience that saw a 30% increase in conversion rates. 

Burberry
When the British luxury fashion house wanted to take their bespoke capabilities to the next level, they sought help from UserTesting. To increase the frequency of customer visits to their app through personalization, they devised an internal program to test out hypotheses relevant to styling, copy, and marketing, just to name a few. Early results from testing showed a 200% increase in customer interaction and a rise in Burberry's app store rating from 4.6 to 4.9. 

HelloFresh
HelloFresh SE is the largest meal-kit provider in the world. The company's thirst for knowledge and customer insights meant that the UX-team-of-one needed help keeping up with demand. Bringing on UserTesting's Human Insight Platform led to a 400% increase in speed to insight and the growth of the UX function within the company. 

Wise
When Wise added a UX researcher to the company, she immediately introduced the London-based financial technology company to UserTesting. Getting insights in under 2 hours was a game-changer and they started to host UX research 101 classes to empower other teams in the organization to leverage rapid insights. Thanks to the impact of qualitative insights, the research team has grown to 12 researchers and isn't stopping. 
Post Office
When the pandemic hit in March of 2020, running expensive lab sessions was no longer an option for testing the Post Office's customer experience. With UserTesting, the government-owned retail post office company conducted over 360 individual sessions in a year. This allowed them to identify many opportunities for improvement including the omnichannel experience. They continue to use human insights to drive better business decisions today. 
Betway
When Betway Group identified certain markets suffering from low conversion rates, they struggled to understand why. With UserTesting, the global online gambling company identified friction points preventing customers in certain locations from downloading their mobile app. After making the necessary changes, Betway increased the number of app downloads by 600% in targeted regions. Now, Betway's CX team gets requests for human insights across all departments. 
Krikey
When sisters Jhanvi and Ketaki Shiram co-founded Krikey, a mobile augmented reality gaming and social media app, they ran into some challenges early on. They identified obstacles that got in the way of users downloading and playing the game. Thanks to the changes they've made based on user feedback, Krikey's Google Play Store install conversion rate rose from 5% to 40% and crossed the milestone achievement of getting 1 million users. 
The Philadelphia Inquirer
When The Philidelphia Inquirer, a public-benefit corporation that publishes a news website and two daily newspapers, set out to improve their end-to-end subscription flow to drive new signups, they needed clarity on the customer experience. With UserTesting, the news website adjusted its plans according to user feedback to decrease friction, improve accessibility, and clarify inputs. Checkout rate rose by 24% and the checkout rate for their mobile experience increased by 68%.
Vernier
Before UserTesting, Vernier relied on focus groups and in-depth interviews to gather information. However, these were time-consuming to plan and execute. With UserTesting, the educational software and technology company hears from their target audience of STEM educators in a matter of hours, which helps the company serve their customers faster. The success of getting instant feedback has led the company to build out a team of UX researchers to further improve their exceptional customer experience. 
Rothy's 
When COVID-19 hit, a San Francisco-based direct-to-consumer fashion company, Rothy's, developed an entirely new website experience and revised their site navigation through user feedback. In just 3 months, Rothy's constructed and tested 6 prototypes using 42 usability tests and 30 comparative A/B tests. This allowed them to narrow down the site redesign to something that their customers love. 
What were the top use cases from the 2021 HiWorld event?
We're constantly hearing about new ways teams are utilizing rapid feedback from customers and target audiences. 
Here were the two most interesting use cases from HiWorld: 
DC Universe Infinite
When WarnerMedia tapped its Creative team to create a new digital comic book subscription service for the DC Universe Infinite giving access to over 25,000 comics. The team needed to understand how new comic readers and super fans would prefer to browse comics. Watch the video to see what fans thought and how they developed the best possible navigation experience. 
HiWorld North America
Session: Challenge your assumption: how to bring customer's perspective into your design process.
Speakers: Doug Parker, VP of Creative at WarnerMedia, and Jonathan Greenblatt, User Research and Design Leader at WarnerMedia
To watch the full session for free, register here. 
Exclusive car rental club
After a large European car rental company spent time and money developing a car rental subscription membership on a hunch, they were stumped by its poor performance. Analytics showed that users were seeing the ads, but not signing up. After getting feedback from a handful of users, it became painfully clear why no one wanted to belong to the exclusive club. 
HiWorld EMEA 
Session: Using quantitative and qualitative data to become a successful decision-maker
Speaker: Kate Margolis, UX/UI Design Lead at Thirdfort
To watch the full session for free, register here. 
Missed the event? Stream HiWorld 2021 on your own time
The beauty of hosting a virtual event is that we can continue to offer the sessions now that it's over. However, HiWorld 2022 will be a slightly different story. Check out UserTesting CMO Michelle Huff's closing remarks for a special announcement. 
All the HiWorld 2021 sessions are available to stream for free. Sessions are organized by region and in the form of the live agenda. Simply register on the homepage to get access to the events. For the HiWorld North America track, we're offering bonus workshop classes for a limited time only. Each class is US$99. 
Register now to stream HiWorld 2021
Human Insight World is UserTesting's annual customer conference. Industry leaders in research, design, product management, marketing discuss what's they're seeing in UX and CX.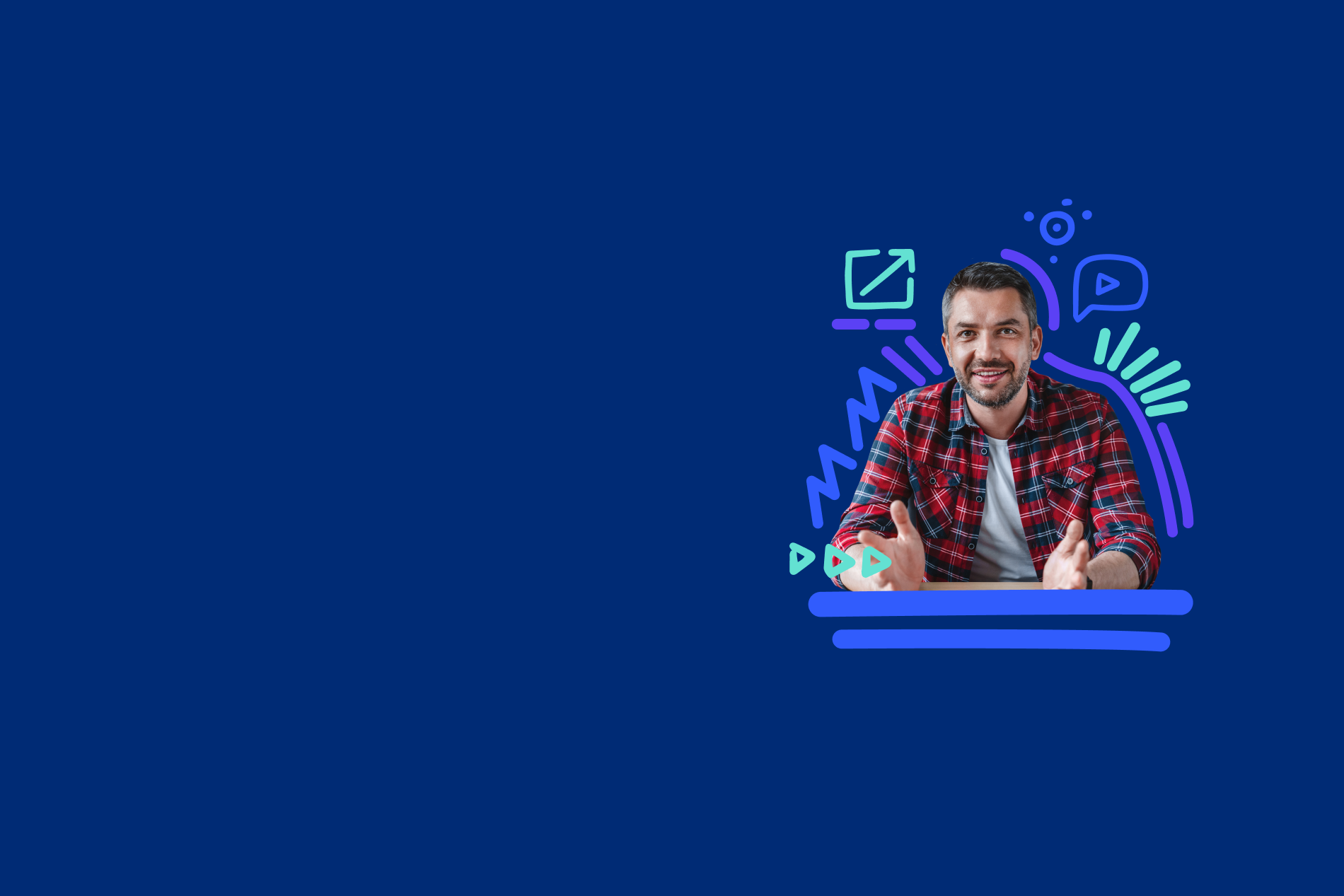 About the author(s)