Today's guest post was written by Mike Cassidy, Storyteller at
BloomReach
. Enjoy!
---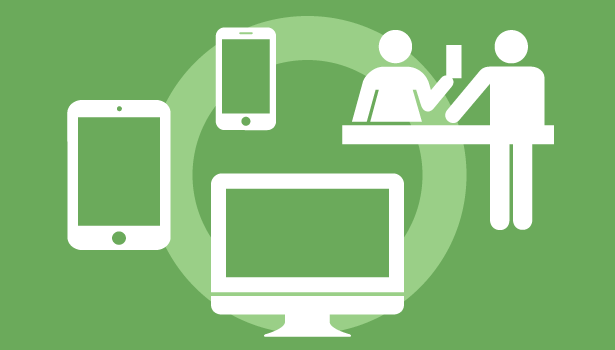 There's good news for those of you who are tired of hearing---year after year---that this is The Year of Mobile: The Year of Mobile is over.
It's become abundantly clear that digital retailers can no longer think of mobile as a distinct channel. Mobile is a part of the whole, a key foundation of the typical consumer's overall shopping experience. For consumers, mobile is the Swiss Army Knife of shopping. It's the go-to device to research products, compare prices, find stores, determine what's in stock---and OK, even buy stuff.
Consumers don't think in terms of channels---mobile, desktop, in-store. Instead, it's all just shopping.
For retailers, mobile provides an opportunity to carry on a one-to-one conversation with consumers wherever they are. It's a chance to build a long-term relationship with a customer and follow through with it as he or she moves from smartphone to desktop to a brick-and-mortar store.
It's not about getting mobile right. It's about getting the whole shopping experience right.
Mobile gives retailers the chance to reward loyalty by showing they remember a customer who starts shopping on a phone and who later returns on a desktop or stops by a physical store. Retailers can connect anytime and anywhere, giving shoppers directions to their stores, while telling them what products they'll find when they get there. They can send personalized email offers to customers and deploy beacons to offer shoppers deals just for them, on products that they want, when they want them.
Never mind that conversion rates on mobile devices remain modest.
"Mobile is part of a larger attribution model," says Jess Stephens, chief marketing officer for marketing software company SmartFocus. "You might not see the point of conversion on your mobile metrics. When you start looking at those across channel, then that's when it's really powerful. Mobile is the thing that has disrupted all of that channel-specific stuff."
For instance, consider the power mobile has to drive sales on desktops and in stores:
Deloitte Digital says that by next year, mobile devices will influence up to 21 percent of in-store retail sales, or $752 billion in consumer spending. That's up from influencing 5.1 percent, or $159 billion in 2012.

90 percent of smartphone shoppers use their phones to research before going to the store, and 84 percent use their smartphones while shopping in-store, according to 2013 research conducted by Google and marketing professionals.

Brad Brown, senior vice president of digital retail at REI, told a Shop.org audience last year that the retailer has adopted a mobile first retail strategy. It makes sense, he said, given that 75 percent of shoppers who buy something in an REI store have browsed that product's category online in the week leading up to the purchase. And, in fact, rei.com is the No. 1 website that shoppers browse while in an REI store.

Macy's, which has merged its e-commerce and in-store marketing into one, unified team, says that shoppers who depend on mobile and at least one other channel (desktop or in-store) while shopping are in a bucket of consumers that are 75 percent more valuable than those who shop using only one channel.

BloomReach's data shows that mobile use significantly affects purchases on other channels. Specifically, shoppers that BloomReach identified as carrying out their shopping excursion on both mobile and desktop spent an average of $4.50 on the desktop for every dollar they spent on mobile.
In short, the littlest screens provide big returns. For retailers, then, the challenge is clear: Mobile must be seamlessly integrated into your multi-channel strategy.
Given the tight confines of mobile devices, retailers must serve up relevant search results that have been personalized for each shopper. They need to embrace innovations like auto-complete to automatically finish shoppers' search queries to save them the trouble of thumb-typing their way to discovery.
And retailers need to see to it that their mobile and desktop sites recognize return visitors when they trade one device for another, whether they sign into a retail site or not. (BloomReach data shows that about 1 percent of shoppers actually sign into a retail site.) Imagine the frustration that a loyal customer must feel when he or she browses a retail site from a smartphone, and then moves over to the same site on desktop and is suddenly treated like a complete stranger.
Mobile must be seamlessly integrated into your multi-channel strategy.
No one said mobile was going to be easy---even when pundits far and wide were declaring our time as the Year of Mobile. But now, as retailers strive to create a seamless mobile experience, they can think of the effort in a new light.
It's not about getting mobile right. It's about getting the whole shopping experience right---which makes for a better world for consumers and for retailers, too.