UserTesting success story: How Cupid's Charity improves the online fundraising experience
Image
UserTesting recently awarded the nonprofit organization Cupid's Charity a grant of pro bono studies through our OneWorld program for nonprofits. UserTesting OneWorld helps charitable organizations create better fundraising and donor experiences, thereby increasing their impact in the community.
We did a Q&A with Katie Doyle at Cupid's Charity to talk about the successes her team achieved on their website through their partnership with UserTesting OneWorld.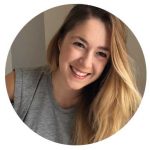 What sparked your interest in UserTesting?
While enrolled in General Assembly's product management course, I learned about the importance of user research and user-centered design. UserTesting was one of the recommended platforms, and I was thrilled to learn about their OneWorld program! As a non-profit, a user research program was not in our budget, but UserTesting's OneWorld grant made it possible.
Before UserTesting, how did you know what was working and what wasn't on your website?
Essentially, we tested our internal assumptions against various quantitative and qualitative data points: from looking at Google Analytics, to researching what was and wasn't working for other nonprofits, to collecting feedback from people a degree removed from the organization... most often, our family and friends! As you can imagine, most of these sources weren't without at least a slight bias.  
How did you feel about using the UserTesting platform?
The platform has made user research and all of its benefits universally accessible. It is intuitive to use and easy to navigate. (If you guys have done research on your own platform, it's certainly paid off!)
What were some of the insights you learned?
We learned so much! One key takeaway was that users quickly understood and expressed appreciation for our fun, innovative approach to fundraising, but had trouble understanding our cause. They were very interested in the 'why' behind Cupid's Undie Run, and the specifics of our impact. While the event was clear to them, they wanted to learn more about the Neurofibromatosis research we support and hear more from people living with NF.
We also learned that some users felt intimidated by the idea of an undie run, commenting, "No one wants to see me without pants," for example. In reality, our events are super body-positive and accessible. People from all walks of life walk, run, dance their way to the finish line: sometimes in undies, sometimes in tutus, sometimes in onesies, sometimes in Sumo suits! So we learned we need to do a better job of conveying the inclusivity of our events.
This is just the tip of the iceberg. We have a whole spreadsheet outlining insights we've gleaned from our studies, and we're super excited to continue to improve the user experience of our site.
What were you able to improve on your website with these human insights?
We are working on improving the navigation of our site so users can easily find more about our cause, our events, and how to get involved. We are also working on streamlining the content of our pages to remove any 'fluff' copy to ensure that the information that users truly care about is clear and accessible. We've found that some of the shorter, more concise landing pages we've used in A/B tests demonstrate better conversion rates, which lines up with the feedback we got from UserTesting.
Is there anything else you'd like to share about your experience with UserTesting?
I'm eager to see what 'part two' will look like wherein we test the registration process and our fundraising dashboard. Thanks again for this opportunity!
Want to learn more?
If you'd like to learn more about how UserTesting can help you understand your customers through real-time human insights, contact us at support@usertesting.com.
You can also learn more about and apply for a UserTesting OneWorld grant here.
Insights that drive innovation
Get our best human insight resources delivered right to your inbox every month. As a bonus, we'll send you our latest industry report: When business is human, insights drive innovation.
About the author(s)