New UserTesting feature: Preview tests
Image
You asked, and we built it!
UserTesting customers can now review desktop web tests live before launching them. You'll see the test on your computer screen exactly as your test participants will see it.
This will help you catch any wording or formatting errors that could confuse participants or disrupt your test.
How to use it
To see a preview, just click the new "Preview Test" button in the Task editor: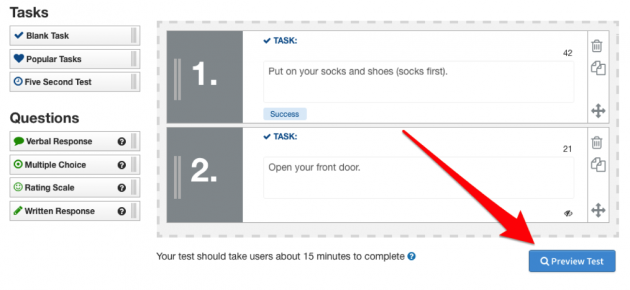 You'll see the following dialog prompting you to install the screen recorder the test participants use (if you don't already have it):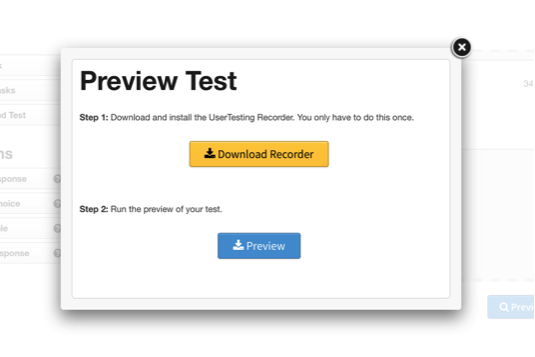 Then, click "Preview" to launch the preview. You'll see the microphone check, followed by the requirements and any special instructions, then the scenario, just as test participants do. You can complete the entire test, or quit the recorder at any time.
For now, mobile web test previews will show as a desktop preview. Mobile app test previews will simply show a list of tasks.
No videos will be recorded, and none of your credits or sessions will be consumed. Test as frequently as you like.
As always, send any feedback and ideas to support@usertesting.com.
P.S. Special thanks to everyone on our Accounts & Orders team for their work on this feature!
Insights that drive innovation
Get our best human insight resources delivered right to your inbox every month. As a bonus, we'll send you our latest industry report: When business is human, insights drive innovation.
About the author(s)