6 ways to remove the guesswork from the product development process
Image
How do you take the guesswork out of the development process? Is it by implementing continuous discovery? By adopting customer-driven design? Or maybe you don't have an answer yet? UserTesting APAC recently hosted a roundtable to break it all down. 
In past years, the CX and UX landscape has significantly changed. There are multiple factors at play, from industries still reeling from the effects of the pandemic and sobering statistics—like half of product budgets being allocated to reworking and optimizing post-launch experiences. Additionally, more than half of product managers resort to guessing when making product decisions, and the majority of high-fidelity prototypes aren't being validated with target customers. 
To help teams find ways to evolve their processes and meet the challenges of an ever-changing landscape, UserTesting invited a group of CX, UX, research, product, and marketing experts to dive into topics such as: 
What trends or expectations have emerged in recent years that require CX, UX, and UI professionals to adapt? 

How do you turn feedback into actionable insight? 

How do we utilize

human insight

to improve UX? 
Here are the key takeaways and highlights. 
Top takeaways and highlights 
1. Product teams needed research insights yesterday 
No longer a trend but a necessity, it's no secret that product teams need research insights quicker. What's diminishing is the luxury of time, and gone are the days when research teams traveled hundreds or thousands of miles to talk to customers in person. 
With remote unmoderated or moderated testing solutions, it's quicker than ever for teams to meet increasing demands. And fast building requires fast decision-making. 
Becky White, Head of Design Research at Canva, has a few ways to mitigate dealing with the pressure of the clock. She says, "One thing [method] is researching and sprint. So taking that traditional study and breaking it down into pieces, we can drip-feed insights to the product team so they can build alongside us. Then, taking those insights, working more on the designs, and speaking with engineers about technical feasibility." 
She continues, "Another thing we've been doing is more continuous research. So continuous discovery or something that we call research rhythms, which is a bit like speed dating where we get five participants in one morning, and several teams have the opportunity to conduct research with them at a rapid pace."
2. Cater to various audiences and attention spans 
Many panel speakers agreed that we're in the "TikTok generation," and some have noticed a decreasing attention span among stakeholders at their organization. It's no longer enough to conduct research, it's also about how you present your findings and when. 
White notes how Canva avoids long decks chock full of observations or big reveals. Instead, her team has pivoted to sharing findings early on and looping in the right teams along the journey. Leveraging technology, her team has also utilized video clips and interactive workshops instead of traditional presentations. 
3. How to do more with less 
Across the board, no matter your team, organization, or industry, professionals feel pressure to do more with less. Budgets are tightening, and headcount may be shrinking, but to-do lists are as long as ever. 
This strikes a conversation about organizational maturity and design. Amanda Warmerdam, Solutions Consultant at UserTesting, recommends starting from the top and looking for that top-level commitment to create change, and ruthlessly prioritizing. Depending on your team and organization, this might look like finding ties between your work and business value, implementing cost reductions, making quicker decision-making, and looping in the right teams in early conversations. 
The panel participants had multiple suggestions for working smarter instead of harder. Instead of creating new projects by asking users for feedback, going out into the field, or sending out yet another email survey, consider targeting specific users instead of your entire audience. You might pick one customer persona and zero in and show that you understand this type of customer, what they do with your product, and that you're interested in their personal experience. 
Or, look for information that exists instead of what doesn't. You likely have a whole feedback database at your disposal that you haven't yet dug into. Examples could be support tickets, social media comments, or digital community discussions. While these sources can't replace usability testing, they can be a starting point for finding recurring themes and learning what users are motivated to say when there's no moderator in front of them or an incentive on the line. 
4. A disjointed customer experience often reflects a disconnected organization 
It's important to remember that you view your product through a different lens than your customer. While you might have spent weeks or months improving the navigation menu of your app, your users might find it difficult to use—or prefer how it was pre-changes. Or, while you may have been staring at the same CTA button for a while, thinking its location is foolproof, your customer might not know where it is at first glance. Though it might be easy to think that your user just wasn't looking hard enough, customer issues can reflect room for improvement within your organization, like design problems or internal information silos. 
Warmerdam echoes White's point on being intentional about sharing your findings in a digestible way to various audiences. Additionally, she recommends prioritizing designing the right KPIs and preventing reporting lines from becoming decision bottlenecks. Warmerdam concludes, "Uncovering those broader zoomed-out blind spots for me is one of the most critical ways to build better products." 
5. Look for themes to minimize guessing 
Dineth Mapa, Director of Product Design at AirWallex, notes all of the different channels his organization receives feedback, from customer service and social media to surveys. He says, "What you don't want to do is just use one [channel] and then use that as gospel to be able to do your research. It's really important to be able to organize and categorize all the feedback from all these channels in a smart way. And that's when themes are really, really important." He offers some examples, "Maybe I take too long to complete my process. That could be a big theme in the KYC [Know Your Customer] process. Or maybe I don't want to give my personal information without knowing what I will get at the end of it." 
Having more channels of feedback can be a positive, but it can also get overwhelming managing multiple sources that are pulling you in different directions. Understanding the big-ticket items lets you know where to invest your time and effort. And when you have persuasive, actionable insights in your back pocket, you'll be that much more prepared to meet with stakeholders. When you go into meetings and plan roadmaps, these insights point to the when and why—so you'll have more than just your professional opinion to lean on. 
6. Not all feedback is equal 
Research shouldn't be done just for research's sake; consider swapping out the term insight for actionable insight. White offers her two cents. 
"The term insight is thrown around a lot these days in the business world, and it's really worth taking a step back and challenging what is an insight and how is it being used at your company. In my opinion, a piece of data like a statistic from a survey—that's not an insight. A quote—not an insight. Even an observation like if people could use the feature successfully, I wouldn't say that's an insight either." 
To differentiate an insight and actionable insight, she recommends asking yourself these questions when assessing the feedback in front of you: 
So what? 

What do we do with that? 

Why are some [customers] satisfied and others not? 

What do we need more or less of? 
In short 
To summarize, speed up the development process with remote feedback solutions, be intentional about how you present the insights you uncover, get creative with doing more with what you have, look for themes to guide you, and challenge what feedback should or shouldn't be acted upon. By learning to adapt and pivot, you'll be ready for the next trend or industry shift thrown your way—so you can evolve alongside them. 
For more, you can watch the full video of the roundtable here. 
Quotes have been edited and condensed for clarity. 
Guide
As inflation strains the global economy, learn how this affects travel and accommodations in the APAC region. Using the UserTesting Human Insight Platform, we conducted qualitative interviews with APAC residents to learn more about how travel plans are evolving in response to inflation and why.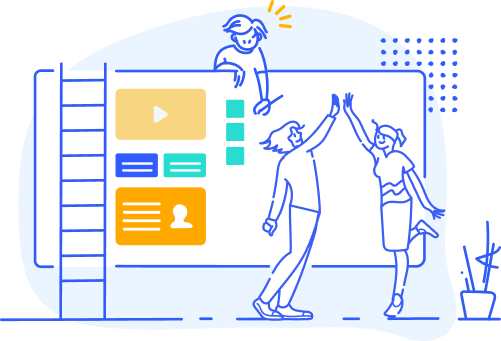 About the author(s)