Weekly roundup: essential resources for building products your customers love
Image
Collecting product feedback is essential for building and launching products your customers not only need but love. However, modern product development continues to move at an increasingly rapid pace, leaving little time to get the necessary feedback required to make customer-centric decisions.
Not to mention, getting customer feedback can be tricky. Are you asking the right people the right questions? Are you being unbiased in your questioning? And even if you're getting great feedback, what are you supposed to do with it?
In this post, we're excited to share some of our favorite resources designed to save product managers from building products that fail and don't meet the needs of their users.
Why you should read this
When building products, it's important to focus on refining your understanding of three questions: who's your customer; what's their problem; what's the best, lightest solution you can build for them? In this post, discover how you can ensure your solutions target the valuable needs of your customers from ideation through post-launch.
Why you should read this
Product managers innately care about their customer's experience, but sometimes don't involve their actual customers until it's too late. Ensure that the product your designing—from visual design, user flows, navigation, copy, and more—is what your customers actually need by asking the right product questions throughout your product development life cycle.
Why you should watch this
In this on-demand webinar, learn the pragmatic ways to test and validate product ideas at every stage—from conception through launch. And to go one step further, develop ideas for sharing what you learn about your customers to build buy-in and alignment across your organization for the products you build.
Why you should watch this
How do top product managers and designers bridge the empathy gap to build products their users need? In this webinar, uncover a proven formula to strategically deploy empathy to make the right product decisions—without slowing down design cycles.
You can also catch the Q&A highlights from this webinar, here.
Why you should read this
Building customer-centric experiences is easier said than done. In this ebook, learn how human insights, customer feedback, and the design thinking framework can be applied at any stage of your development cycle to help you build better products and experiences for your customers.
Learn how to make high-confidence decisions, based on real customer insight, without delaying your project.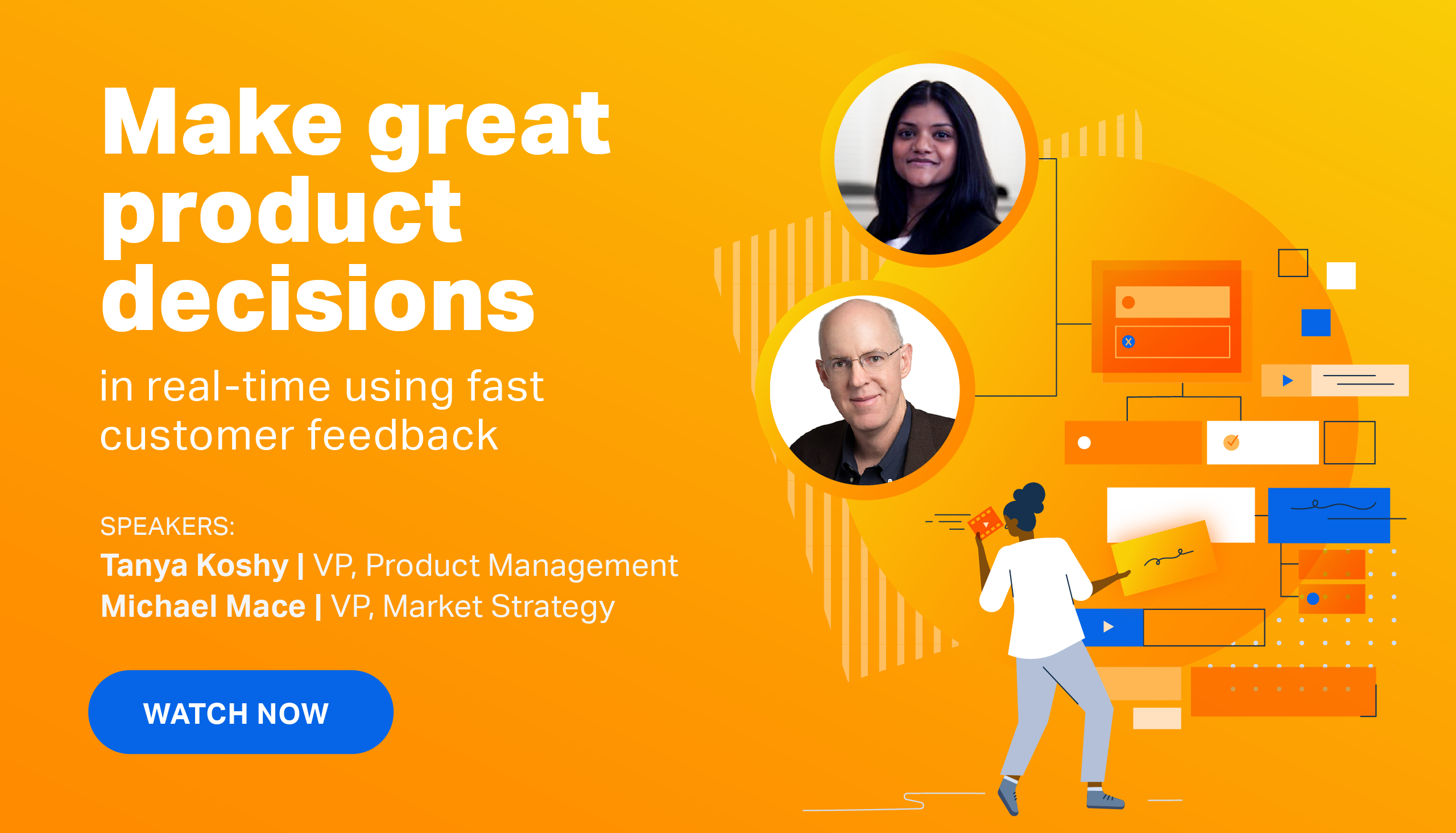 About the author(s)