COVID-19 study series: holiday shopping plans
Image
Welcome to UserTesting HITs, an ongoing series in which we share human insight trends (HITs) that we uncover from studies conducted by the UserTesting team. We hope you find these insights interesting and that they inspire you to conduct similar studies of your own! In this study, you'll learn how consumers across the US and UK are planning for the holiday shopping season amid the pandemic, and how retail companies can start preparing now.
What we did
With an estimated 45% of consumers planning to spend less this holiday season, retailers are beginning to prepare for an unprecedented shopping season. To better understand what retailers should expect, we spoke with consumers in the US and UK to learn how they plan to shop for the holidays in light of the pandemic.
What we learned
Recommendations for retailers
Enable contactless shopping options: Enable or expand stores' ability to allow shoppers to buy online and pick up their items curbside.
Provide real-time inventory: Make sure inventory is accurate, available online, and clearly communicated to shoppers
Enforce strict safety protocols: Many consumers noted that many safety guidelines aren't currently enforced by most stores, including wearing masks, safe distancing, and use of hand sanitizer.
Increase return flexibility: Flexible return policies give shoppers more confidence in their purchases, regardless of whether they shop online or in-store.
Hear consumers talk about holiday shopping during the pandemic:
Holiday spending may be lower than in previous years
Not surprisingly, consumers expect to be more cautious with their spending this year. Shoppers who are currently employed say they plan to be conservative with spending, primarily to give themselves a cushion in the event they're laid off or furloughed. Only a few participants noted they planned to spend the same or more based on
their own sense of job security, or that their income has been stable, but their bills have reduced during the pandemic.
It [my spending] depends on whether or not I find a decent job again before the holidays."
Find out how shoppers plan to spend their holiday dollars this season:
How the pandemic influences where consumers choose to shop
Financial: store discounts, coupons, and special sales
Health and safety: how well a company enforces public health precautions for both shoppers and employees
Social good: has the company supported others in the community or charities during the pandemic?
Flexible shipping and returns: shoppers expect more flexible shipping and return policies to accommodate for reduced product availability, longer shipping times, and inability to see items in-store.
If companies aren't following proper protocol or making necessary changes due to COVID-19, then I most likely will not shop there."
Learn how consumers choose where to shop for the holidays:
Share your insights with us! 
Have you conducted a similar study? Did these findings inspire you to run some experiments of your own? Insights are always best when shared, so share your biggest "a-ha" moments with us on Twitter with #RealHumanInsight.
Get the latest UserTesting HITs
Download the latest HITs to keep up with human insight trends.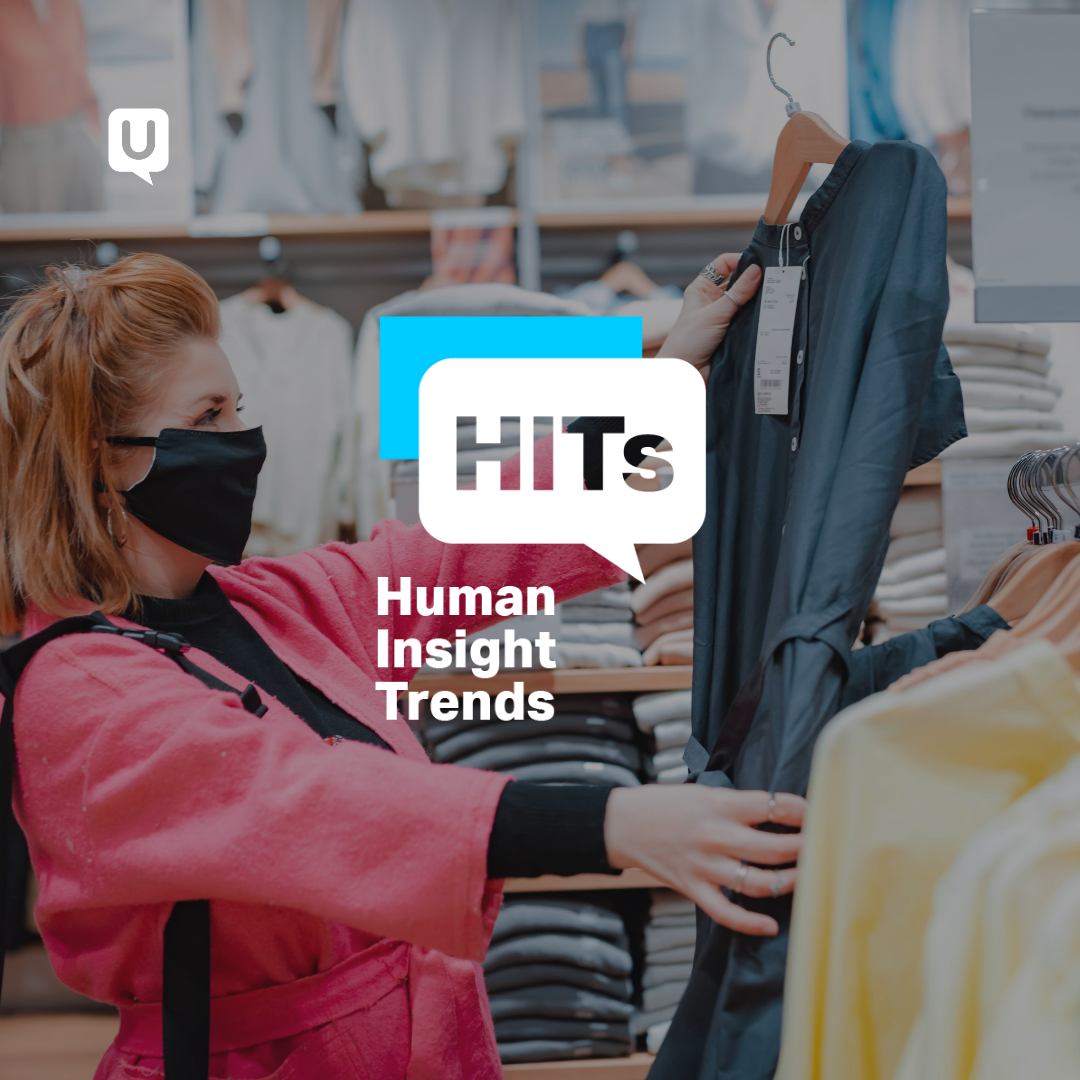 About the author(s)