10 LinkedIn groups every CX professional should join
Image
LinkedIn is more than a social media channel, it's a place to network, learn, and build community with like-minded professionals. LinkedIn Groups provide members with the opportunity to ask questions and gain invaluable insights from fellow professionals and resources, especially when it comes to new and evolving ideas and trends. Since the topic of customer experience (CX) has become more important than ever, we wanted to share some of our picks for great CX communities on LinkedIn. Below are 10 top groups that are sharing best practices to help you take your CX to the next level.
101,546 Members
One of the largest CX groups on LinkedIn.
31,312 Members
This group promotes networking and best practices sharing among CX managers across fields and industries.
26,347 Members
A great group to join if you want to network with like-minded industry leaders and gain perspective from a wide range of CX professionals.
24,051 Members
For professionals looking for organizational solutions that benefit the customer experience.
16,778 Members
This group is devoted to helping retailers differentiate on experience, rather than on price.
11,748 Members
Specific to professionals in the airline industry. The group's goal is to help share experiences, discuss best practices, functions, and metrics, and help each other to develop, professionally.
11,461 Members
This group is for professionals in the automotive industry. Its goal is to help share CX best practices, including collecting customer feedback, measuring customer value and driving change at critical customer touchpoints.
8,146 Members
A network of CX professionals focused on unlocking and understanding the customer journey and its impact on the bottom line of any business.
7,481 Members
Professionals in the customer contact field sharing best practices to improve customer interactions and experiences.
5,535 Members
This group provides customer experience, service, insight, marketing and digital leaders with high-quality content, and live events across the globe.
Want to learn more?
If you'd like to learn more about how UserTesting can help you understand your customers through on-demand human insights, contact us here.
CX goes mainstream
Get the results of the 2018 Customer Experience Industry Report and find out how your organization measures up.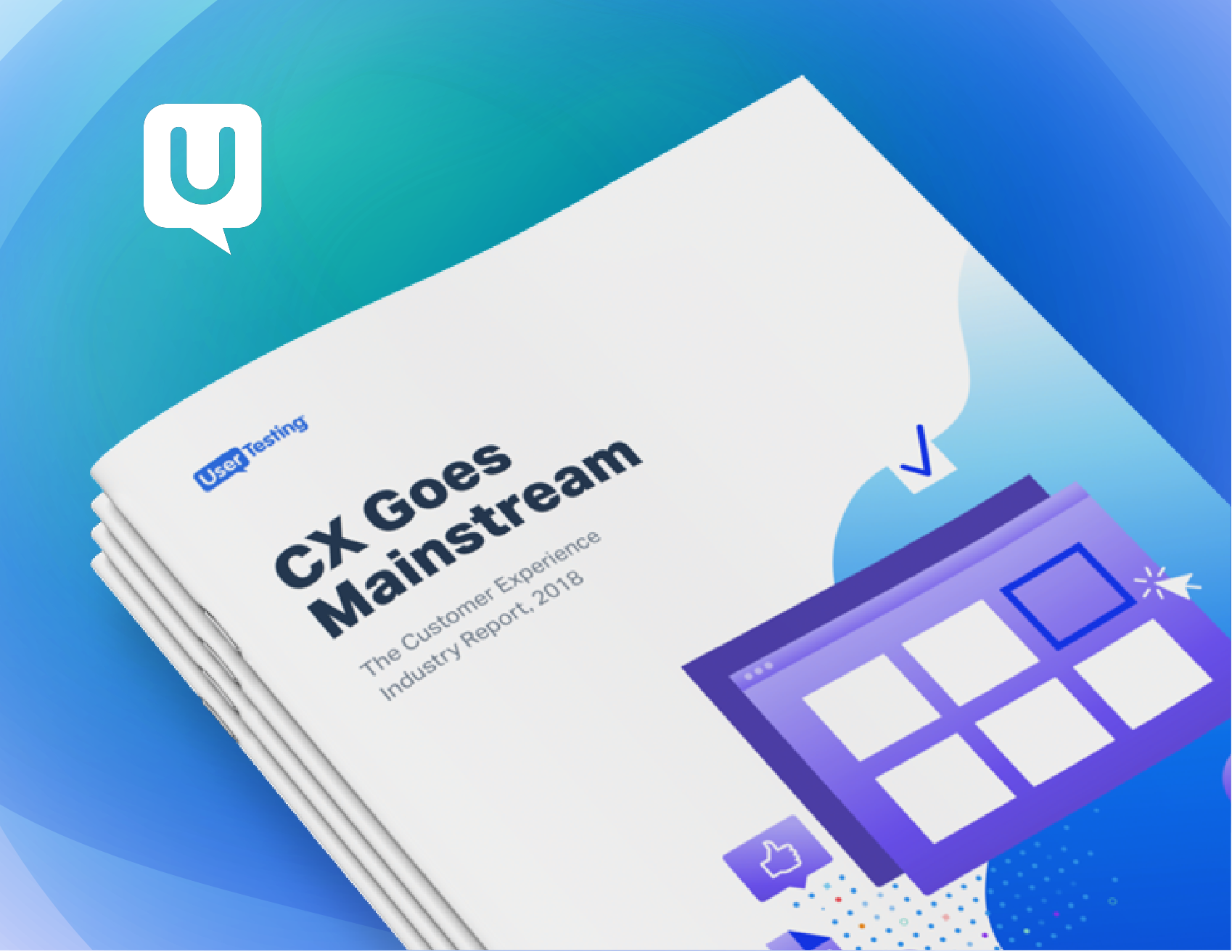 About the author(s)