20 tools every user experience pro should know about
Image
Updated August 26, 2015. 
It's no surprise that many of you really dug our last list of essential tools and services to help you be an awesome UXer. So we decided to update our previously released list of essential tools we think you'll love! From research to testing, to prototyping, to copywriting, and everything in-between, we've got you covered.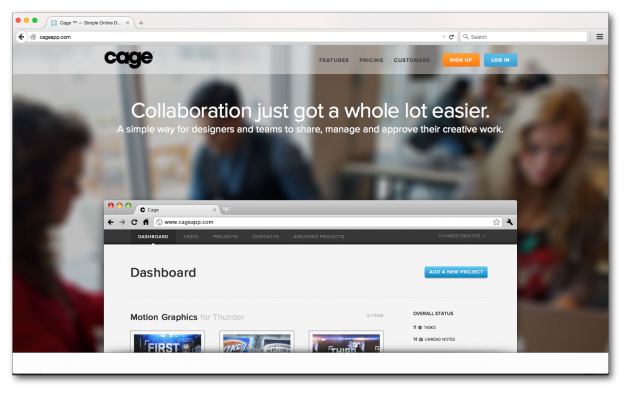 Cage is a great way to collect feedback on projects - quickly upload your files (even video!) and send out a link to get your team collaborating in no time. It's an easy way to post comments on specific portions of a design and gather insight from the team all in one place. You can quickly move tasks to a list of to-do's right inside Cage, no more overlooked PDF comments!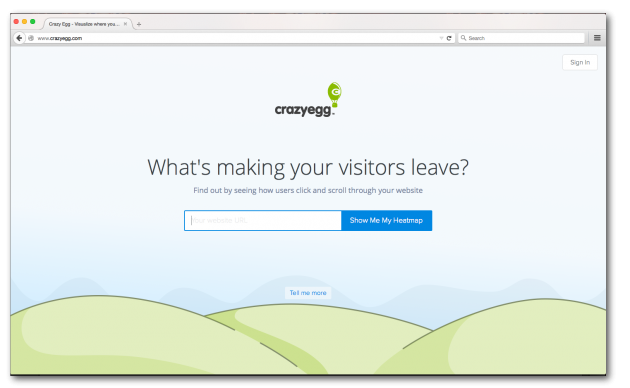 Heatmaps, scrollmaps, and confetti oh my! Simple implementation with even easier reporting functions, Crazyegg tools can get you definitive answers on where visitors are clicking, how far down the page they are actually scrolling, and more. Bonus, you can snag Crazyegg for FREE for the first 30 days.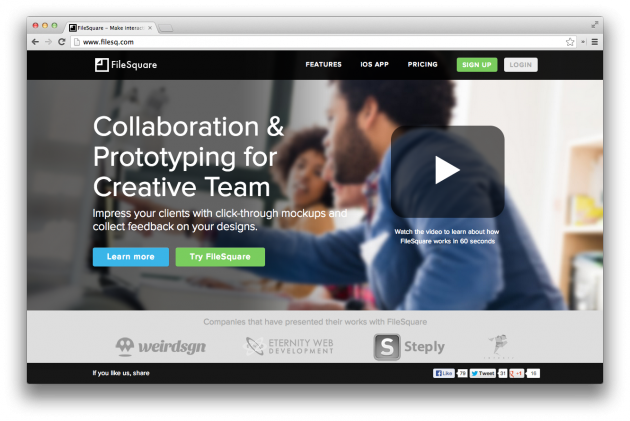 Quickly turn your static wireframes or high-fidelity designs into interactive prototypes with Filesquare's quick-linking interface. Simply upload your files and then add links to navigational elements to showcase your concept. This is perfect for taking your reviews to the next level without spending programming time to get the job done.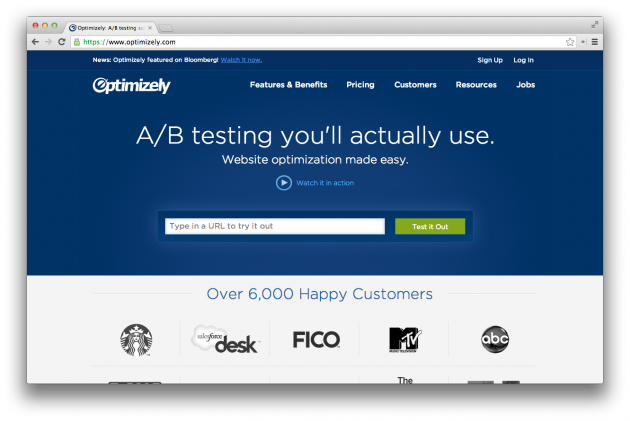 Tie your work to the bottom line by A/B testing on the fly. Optimizely is one of our favorite tools for quickly testing clicks and conversions without having to spend a ton of time coding. It's especially handy once you reach a conclusion on your tests because you can immediately allocate 100% of your traffic to the highest performer.
Supplement moderated tests and gain valuable insight on actual onscreen movement by using Mouseflow to capture live user activity on your website.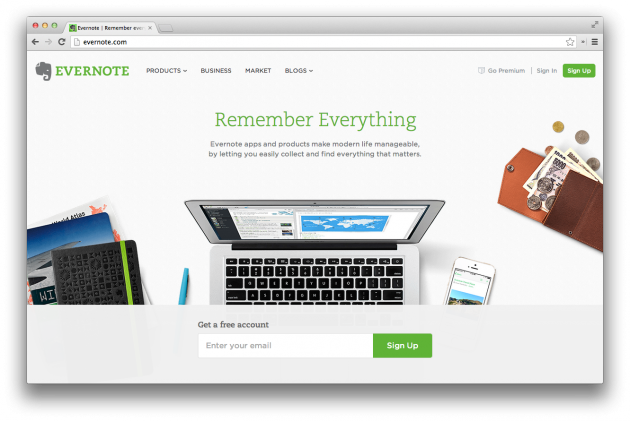 Sync your ideas, examples, and observations across all of your devices and then share them quickly and easily. We especially love the audio recording and presentation mode features in the desktop version. If you're feeling particularly creative, make sure to download Penultimate - great for doodling on the fly on your iPad.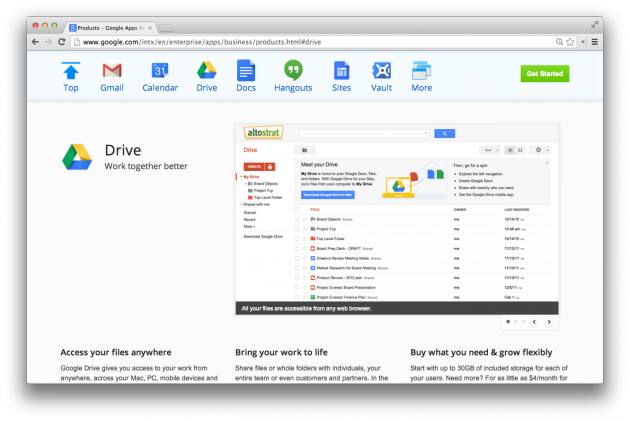 Eliminate administrative burden by enabling your team to collaborate on your session results in real-time by using google docs. This way, everyone involved in testing can contribute their observations along the way, and help you focus on what's next - the design! Check out the rainbow spreadsheet by Tomer Sharon on Smashing Magazine's blog a while back for a quick-start file format.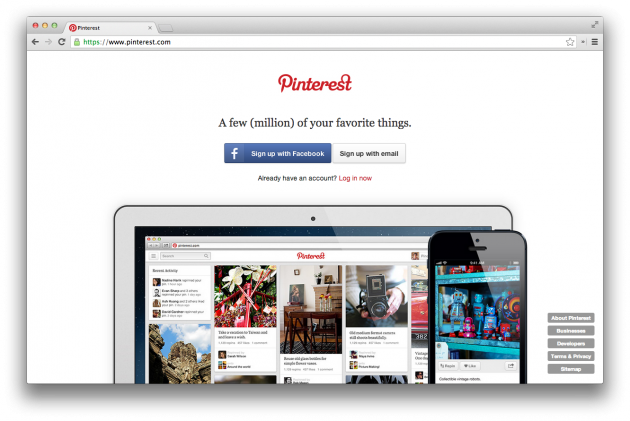 Take advantage of secret boards on Pinterest to create rich persona profiles for your next project. When the board is ready, share your secret board with your team to facilitate collaboration. You can only own 3 secret boards at a time, but you can collaborate on as many as you want - this is a great way to get the team involved.
James Chudley, the author of the pocket guide Usability of Web Photos, has created a handy little checklist for evaluating your use of photos on the web. A quick review of his checklist and you'll have a great framework for your next photo-based project.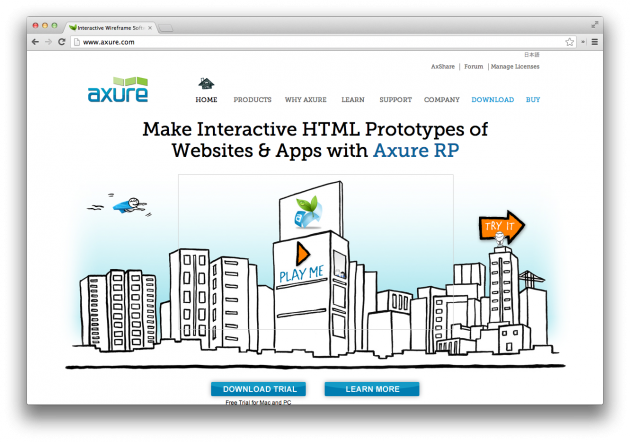 A heavy hitter when it comes to features, Axure is a tool that helps you move from concept to interaction. With a cool sketch mode, you can keep conversations in check by focusing on functionality instead of visual design. When you're ready to move into live prototypes you won't have to switch to a different tool, because Axure allows for quick creation of click-through prototypes that can be shared via the web.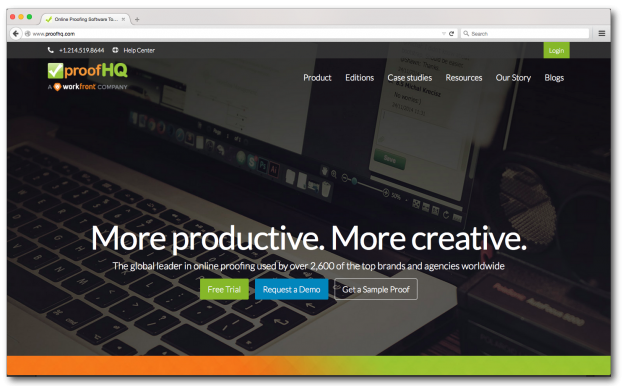 ProofHQ brings all your teams together when it comes to getting feedback. From marketing assets to product prototypes to written content, teams can easily comment right on top of the project itself. Version control allows everyone to look back to previous versions to assure quality control. And with name tagging capabilities, you'll never miss a comment or response again.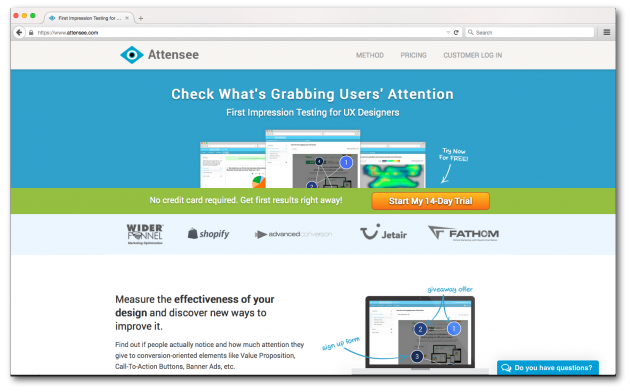 Attensee shows you where your users are focused on your site. Find out if your CTAs, ads, or forms are getting their attention. You can also split test variations on designs to determine optimal placement, colors, and sizes.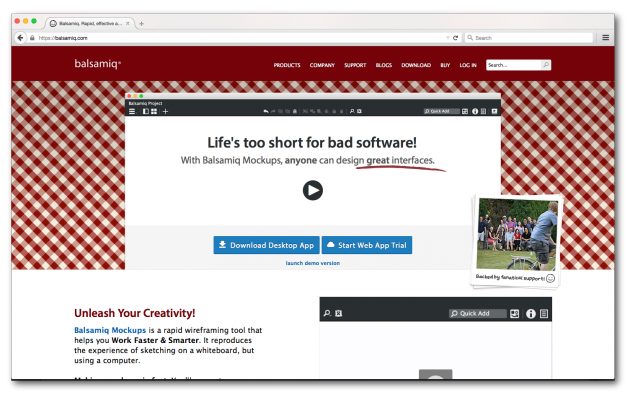 Balsamiq helps you create mockups and wireframes as quickly as you come up with an idea. Just drag and drop the pre-loaded UI elements and presto! You have something you can share with your team and users. Balsamiq's sketch-like interface keeps things lo-fi, so you keep everyone focused on the concept, content, and interactions so you can iterate on your design quickly.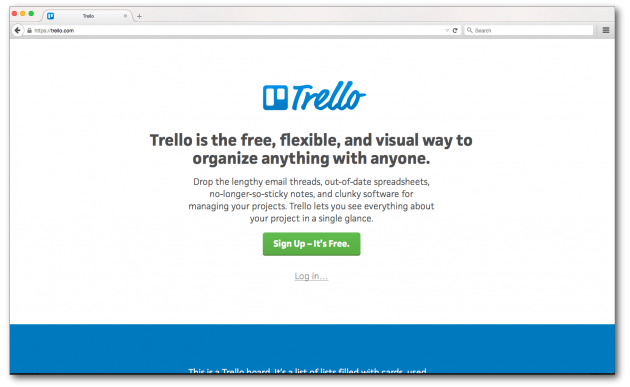 Think of Trello as a giant whiteboard for you and your team. But way more awesome. Projects and deliverables are kept neatly in one place on cards that can be tagged with anyone's name. You'll wonder how you ever kept track of anything in email or a spreadsheet after using it.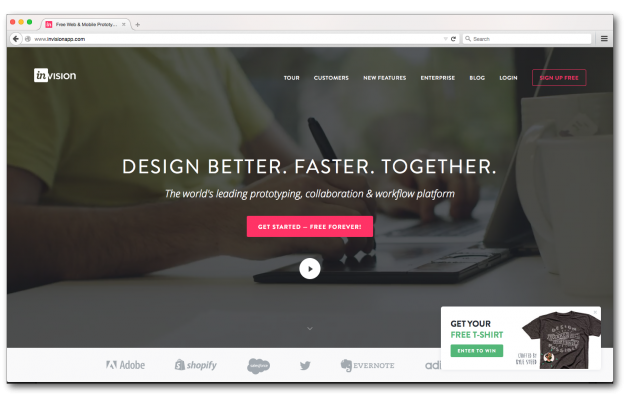 Clickable, interactive prototypes? Real-time collaboration and feedback? Yes, please! Streamline your design and iteration process with this powerful tool and see what amazing things you'll create.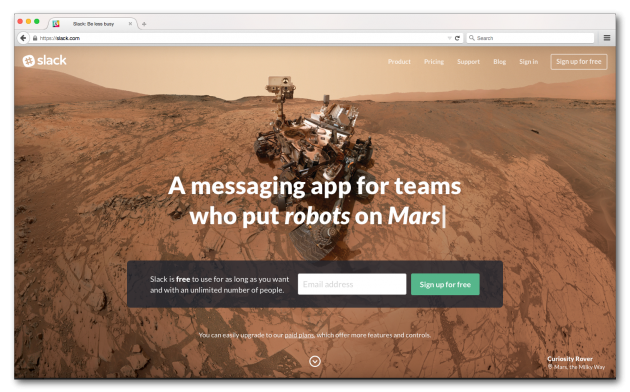 This isn't your mother's AIM. Slack connects teams in real-time. Share files, set up web calls, fix things as they happen. Traditional ideas of communication (bye email!) become virtually irrelevant with Slack. Just try it.
Share and review your files, videos, and even prototypes with Notism and get instant feedback from your teams. Its intuitive interface means it's easy for anyone to use, and real-time tracking notifications keep the whole team on track to meet your deadlines.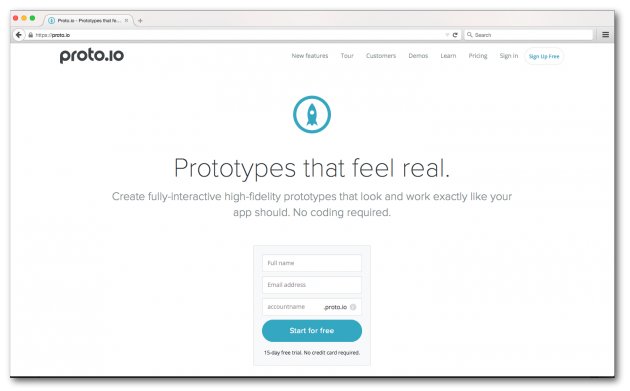 If you're building a native app, check out Protio.io. Create realistic prototypes using its built-in component library of iOS, Android, and Windows platforms.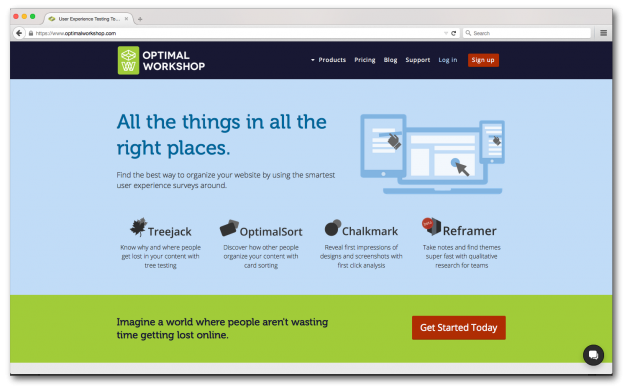 Need to do some card sorting, tree testing, or maybe some heatmaps? Optimal Workshop has you covered with their suite of UX tools, all in one place.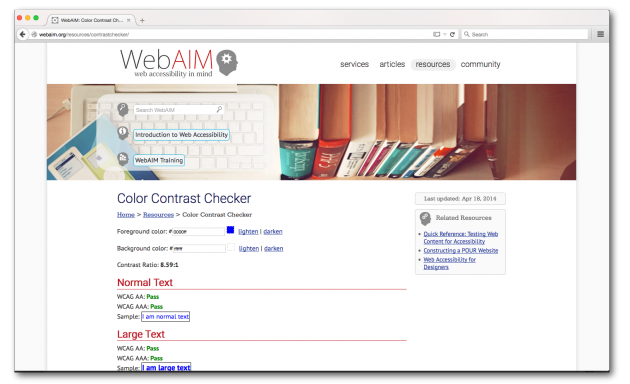 Your site or app looks beautiful. The colors you labored over for months have finally come alive. There's just one problem: some of your users can't see it. Colors that look great to you may be indistinguishable for people with color blindness or other visual impairments. Check your colors here first and make sure everyone can enjoy what you've built.
BONUS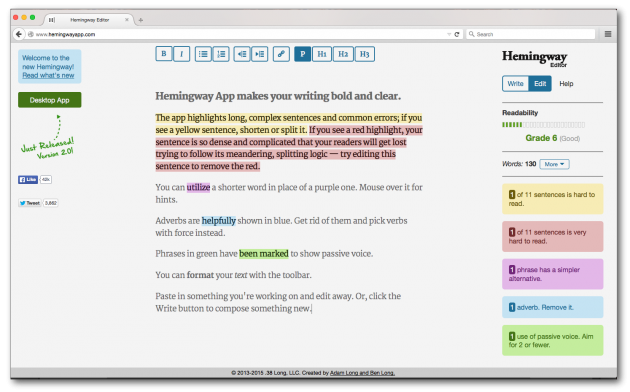 There's no replacing Papa, but it's nice to know there's a site that helps us all try to write like him. Great UX is just as much about content as it is about design, so make sure yours is clear, concise, and to the point. Hem can help you out with this clever, free program.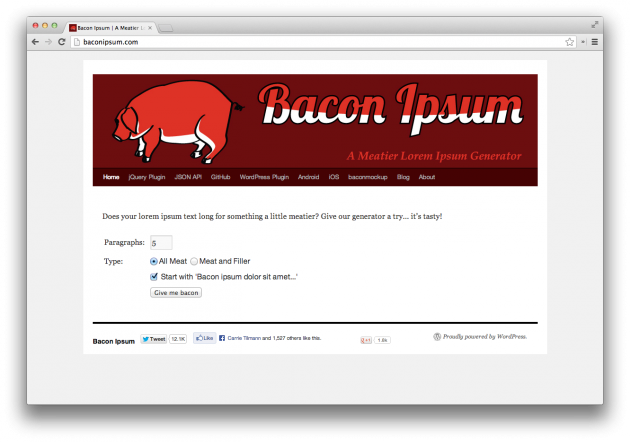 We couldn't help ourselves. If you're ever in need of copy to round out your designs just remember that everything is better with bacon.
Did we forget anything? Let us know on Twitter.
Insights that drive innovation
Get our best human insight resources delivered right to your inbox every month. As a bonus, we'll send you our latest industry report: When business is human, insights drive innovation.
About the author(s)