16 must-read articles for the UX newbie
Image
Interested in learning more about all things user experience but don't know where to start? These resources will give you the rundown on UX, UI, and usability, along with a dash of psychology.
By Amy Harvey on Usability Geek If you're brand new to the world of UX read this before going any further. We'll be here when you get back!
By Joshua Brewer on 52 Weeks of UX Now that you know what UX is, what's next? This article will help you get more familiar with the terminology and best practices. If you read all 52 weeks, you're well on your way to becoming a UX pro.
By Robert Hoekman, Jr. on Smashing Magazine A UX professional offers the most important principles he's accumulated over the course of his career: one for each year of experience.
By Tubik Studio on UX Planet Don't Make Me Think is widely regarded as one of the most important books on web usability. This article shares quotes from Krug's most important teachings.
By UXBeginner If you're lacking confidence in your path, this manifesto is for you. Don't doubt your skills or abilities and remember everyone starts somewhere.
By Guy Ligertwood on UX Planet This is your A-Z list of research terms in plain English.
By Paul Boag on Boagworld You might've heard about how unethical dark patterns are, but it's also important to understand the business impact they have and why you should avoid them at all costs.
By Sarah Gibbons on Neilsen Norman Group Learn how visualizing user attitudes and behaviors in an empathy map helps UX teams align on a deep understanding of end users. The mapping process also reveals any holes in existing user data.
By UserTesting This is a question that comes up often, so we thought we'd answer it for you. In this blog post, we dig a bit deeper into UI and UX to help you get a better understanding of the differences between them.
By Peter Vukovic on 99designs With a rising demand for more dynamic and customized experiences, user interface design will become more and more important. 
By Patrick Frehtenbaum on Usability Geek We all know that awesome graphics and SEO are important, but this article reminds us that even the most attractive website is still only as good as its content.
By Carrie Cousins on Design Shack Users can quickly get frustrated with text that's hard to read. Here's a crash course on maximizing text for readability (no prior knowledge of graphic design required).
By Christopher Murphy on Smashing Magazine It can be easy to get lost in the details until you have everything mapped out. This guide will help you stay on track during the iterative design process.
By Brian Solis on Fast Company This article emphasizes how vital UX is for brands that want to stay relevant in an increasingly customer-centric world.
15.

Methods to Achieve User Delight
By Catriona Cornett on InspireUX Designers often talk about delighting the user. But what exactly does that mean, and how do we do it? This article gives 19 pointers for creating delightful experiences.
16. The Most Fundamental Concept in Usability
By Jeff Sauro on Measuring Usability This core concept, that you are not your user, explains why usability testing is so important, and why it's necessary to include users from your target market in your usability testing.
For further reading:
Want to learn more?
If you'd like to learn how UserTesting can help you understand your customers through on-demand human insight, contact us here.
Welcome to the Experience Economy
Learn how organizations are adapting to meet the ever-changing needs of consumers in the Experience Economy.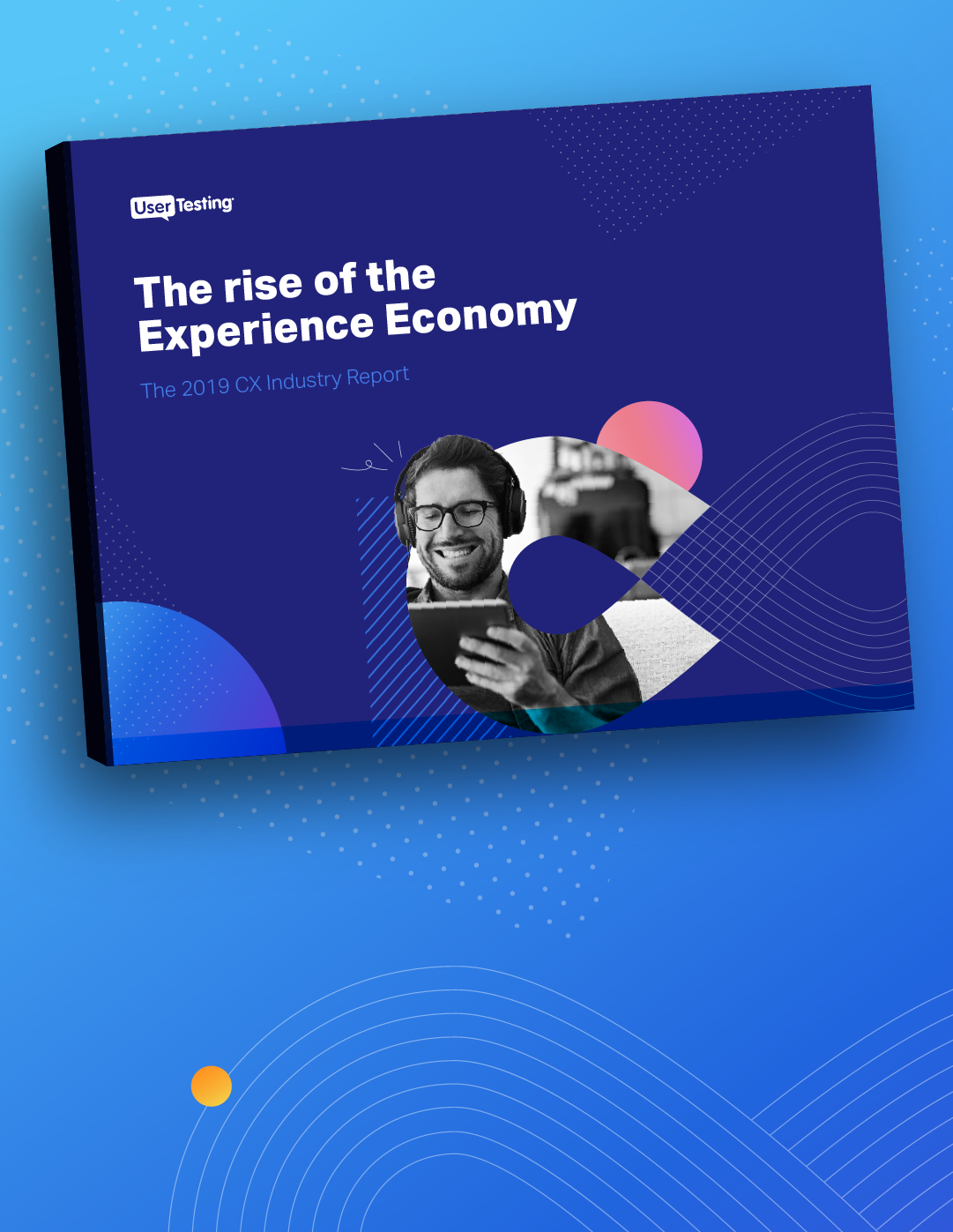 About the author(s)