6 business benefits of scaling customer research
Image
Our CX Industry survey revealed something that we at UserTesting were thrilled to discover. CX was something that nearly 40% of respondents felt was "owned" by everyone in the organization. The Age of the Customer is here—gone are the days when customer research is limited to just a few individuals or a department. Today, CX belongs to everyone. That means that to compete in the evolving Experience Economy, companies need to empower everyone in their organization to better understand customers and scale their customer research efforts. If your company hasn't yet embraced customer research across the organization, it's important to understand the benefits of incorporating customer insight into your business processes.
1. Discovery
To determine what to build next, supplement business strategy, usage analysis, and your instinct, with deep dive customer interviews. The customers (or prospects) you talk to might be because of the feedback they've provided or because they're part of a market you're interested in learning more about. These interviews will provide you with a prioritized list of the most important unmet needs, and even help inform you about the size of the market.
2. Design and build
When you have a clear understanding of the problem that you're trying to solve, start by showing the target customer of your new product some concepts. These could be static images, landing pages, written descriptions, or marketing collateral. This helps you narrow down the feature set and value proposition. As you increase your understanding and fidelity of your solution, continue to test prototypes, both for usability, understandability, and value. When you're close to launching a new product, test the live code with customers and run betas.
3. Launch and evaluation
Once a product has launched, track usage and customer feedback. Always follow up with customers who provide feedback, but early on, you might spend more time in 1:1 follow-up interviews with customers to learn more. You may also consider conducting some usability testing of the live product with people who have and haven't had a chance to use it. All of this leads to incremental improvements or feeds into the discovery phase of a new product that you might build.
4. Organizational buy-in
At every company, there will always be lots of opinions. Regular customer insights will help support and drive decisions. Additionally, if you can show that you tested your assumptions and believe that something you thought would work won't, people are much more likely to listen.
5. Teams are set up for success
While most organizations would likely love to staff their teams with enough researchers that they could perform all the activities described above, few can. That's a good thing. Expanding customer research to other teams, it keeps everyone closer to customers. Teams that have their pulse on customer wants and needs are in a much better position to deliver better experiences.
6. Build better products
Scaling customer research to everyone in the organization means fast customer insights and more of them. Those insights lead to launching more product improvements and informing what to build next. When an entire organization has access to customer insights, teams will have more confidence to move forward with ideas, not to mention saving time and money by not having to redo work that missed the mark.
Learn how to empower everyone in your organization to scale your customer research efforts and better understand your customers.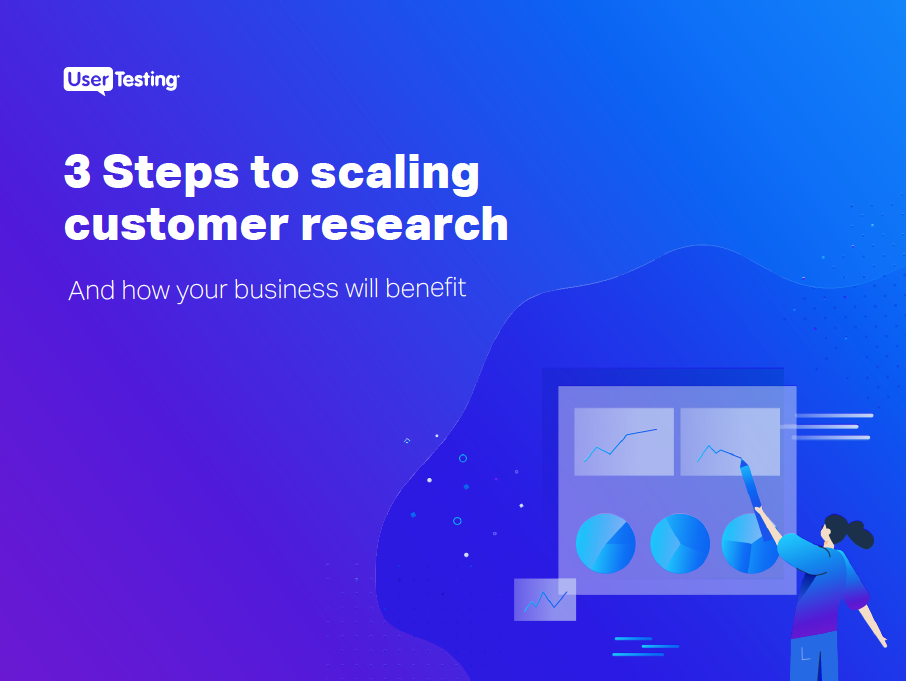 About the author(s)