COVID-19 study series: fast food retail
Image
Welcome to UserTesting HITs, an ongoing series in which we share human insight trends (HITs) that we uncover from studies conducted by the UserTesting team. We hope you find these insights interesting and that they inspire you to conduct similar studies of your own! In this study, you'll learn how fast food customers across the US and UK are adapting to changing order and pickup protocols of their favorite fast food retail stores.
What we did
Mobile and online fast food ordering is projected to increase as foot-traffic in-store decreases due to public health guidelines in light of the COVID-19 pandemic. To learn more about the changing landscape of fast food retail, we interviewed fast food customers in the US and the UK to find out how they're adapting to changing order and pick-up protocols and what they recommend fast food retailers can do to improve the mobile ordering and pick-up experience.
What we learned
Recommendations for fast food retailers
Faster and easier mobile ordering: Show updated store details and menu options that are location specific. Make sure that mobile ordering is user-friendly while allowing customers to save previous orders, favorite items, and payment methods.

Make pre-ordering a priority: Customers order ahead to skip the lines and avoid unnecessary contact, so be transparent about any potential order delays in advance and utilize in-app location data to make pickup more efficient.

Provide contact-free experiences: Customers want as little contact as possible, and expect retailers to provide contact-free service.

Highlight store safety policies: Many customers wanted assurances that fast food retailers were not only providing a safe environment for customers, but were looking after employees, as well.

Consider making contactless or curbside pickup a permanent option: Most customers found these options more convenient and safer than drive through or carry-out, and hoped the option would remain post-pandemic
Hear fast food customers talk about their ordering and pickup experiences:
Fast food ordering is changing as customers:
Are less spontaneous
Because many fast food dining areas are closed, customers reported being more thoughtful and less impulsive when it came grabbing a bite. Many relied on online or mobile ordering for pickup, rather than using the drive-through.
Debate the drive-through
Although many customers still opt for the convenience of the drive-through, most also expressed concerns over exposure after completing their transactions at the drive-through window.
Are less tolerant of lines and waiting
With dining areas closed, fast food customers are forced to either use the drive through or curbside pick-up, resulting in long lines and wait times.
I worry about cross contamination—each person gives their money and then the food comes out with the same set of hands transferring germs from money or card to food bags that we touch. Then repeats with the next car."
What fast food customers want to know
Consumers are wary of public interactions in general, but especially when it comes to their food. Participants noted some specific pieces of information they felt were essential to help them feel comfortable patronizing a fast food restaurant, and expected this information to be easily found on the store's website, app, and at the store location itself.
When placing an order
Menu
Pick-up options
Location-specific store hours
Store safety protocols and expectations
There should be guidelines regarding how to pick up the food, how to stand in queues…"
When picking up an order
Signage and clear instructions about how to pick up food and safety procedures

Order status updates: when the order is received, in progress, and ready—who to contact if there is an issue with the order
I want to know about the status of my order—is it being made, what is the ETA, when is it ready, etc."
Share your insights with us! 
Have you conducted a similar study? Did these findings inspire you to run some experiments of your own? Insights are always best when shared, so share your biggest "a-ha" moments with us on Twitter with #RealHumanInsight.
Get the latest UserTesting HITs
Download the latest HITs to keep up with human insight trends.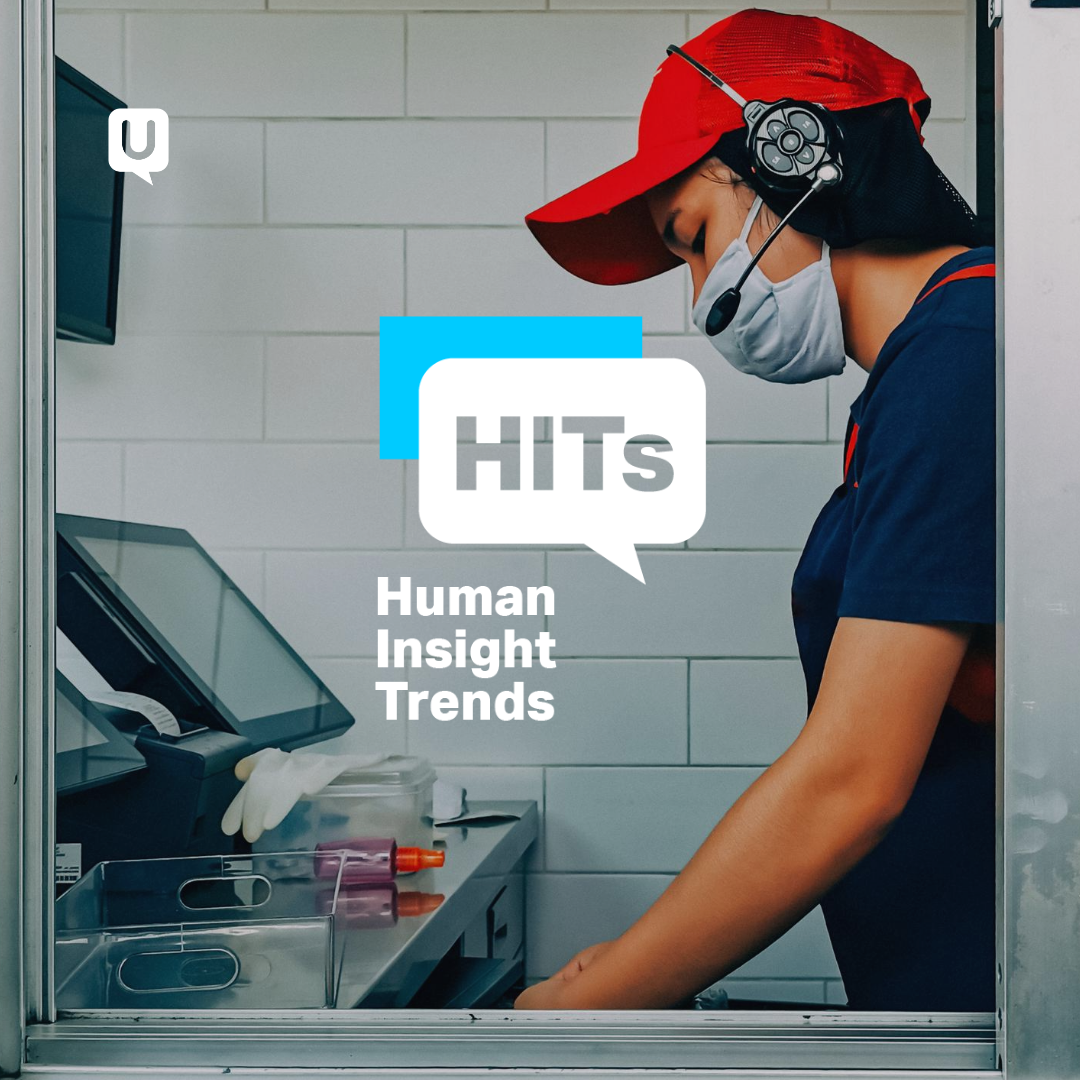 About the author(s)