Providing customer-centric products and experiences starts the minute you put the proverbial pen to paper. Getting feedback at the start—and throughout—the design and development process ensures you are headed down the right path towards creating something amazing for your customers.
You can now access the UserTesting plugin when creating designs and prototypes in Adobe XD. Our plugin allows you to initiate the process for gathering feedback on your prototype and sketches directly within Adobe XD. You can quickly validate designs and drive productive iteration towards a successful product or feature launch.
Once enabled, the UserTesting plugin will display as one of your Plugins options in the Adobe XD menu dropdown.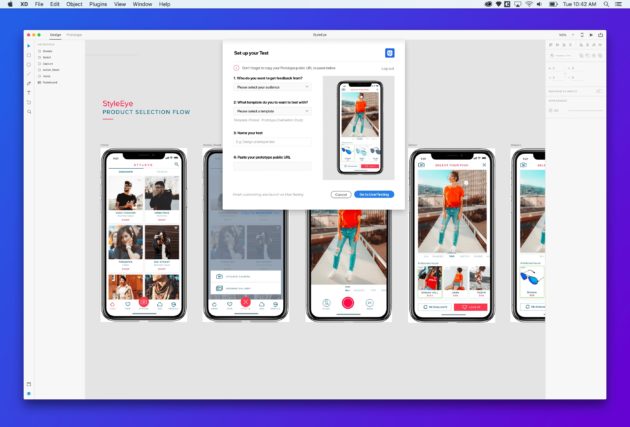 With one click, you can get started with creating your study. Fill in your study details, including the name and published prototype URL, and select your preferences, including your target audience (the on-demand UserTesting panel or members of your own network using My Recruit). Then finish by clicking Go to UserTesting; you'll be instantly referred to the UserTesting platform to complete your study. Studies initiated within Adobe XD can be accessed within your UserTesting dashboard, as with all your other studies.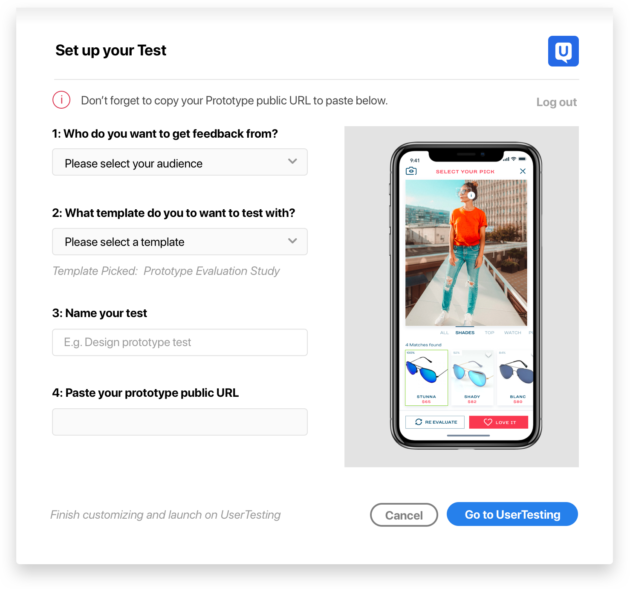 Validating the earliest of sketches and product or feature ideas with your customers ensures you get a solid start before you invest the time and resources into further development. And getting customer feedback through the design and development process also helps you steer clear of critical usability missteps that often require even more time and resources to fix.
By making it easier to initiate a study and gather fast and helpful feedback, our UserTesting plugin for Adobe XD brings your customers' needs and expectations even closer to the starting point of great designs and ideas. Learn more about the UserTesting plugin for Adobe XD.