The benefits of using consumer insights: a simple strategy for CX success
Image
As the digital world continues to evolve, so does the consumer. 
As new social platforms continue to redefine the online experience and post-pandemic e-commerce booms amongst the competition, it's clear to say that both the functions of an online business and the characteristics of the online consumer have significantly changed.
Heading into a digital future that is dominated by e-commerce practices, it has never been more important for marketers to know their audiences. As the makeup of the perfect consumer continues to evolve, it's time to take a step back from the fancy strategy tactics and focus on your consumer insights.
Read on to find out more about today's modern consumers, and how observing their behavior may just be the key to marketing success.
What does today's consumer look like?
With over 4.5 billion people subscribed to social platforms, it's safe to say that the online audience is growing at a rapid rate. As once passive forms of media such as print and broadcast continue to dwindle, it's safe to say the new consumer is anything but passive.
As you can see here, the birth of the active consumer has changed the future of marketing significantly. As consumers of online social media and e-commerce platforms become digitally smarter, passive, one-way forms of communication are no longer the only option for brand advertisers.
New consumers ask questions and more importantly, they can find their own answers to them too. Digital natives can not only question your social and website content but they can also recreate it, making it much harder for brands to stand out. 
The modern-day consumer seeks a meaningful experience and is much more likely to catch you out if you cut corners.
So what does this mean for modern-day marketers? Well, it may make your job trickier, but utilizing the characteristics of the active consumer could also be the key to your campaign success.
Think of it this way. The more content that your brand consumers put out into the social sphere such as sharable trends, conversation, and even negative feedback, the greater insight you have into their needs and gratifications.
Understanding the modern-day consumer is the first step towards understanding your own demographic, making it much easier, in the long run, to stay on top of demographic trends and create content that directly targets what they're searching for.
What are consumer insights? 
While all the information sits in front of you amongst a vast string of social platforms, it can still be hard to unpick what information is valuable when aiming to gain further insight into your customer behavior. 
Allow us to introduce you to consumer insights—a strategic method marketers can use within the first stages of their campaigns in order to gather more information on their target demographic.
Consumer insights are made up of a series of different auditing techniques, social listening tactics, and of course analytic software.
Marketers can gather consumer insights in a number of ways, ranging from looking directly into their current customers by reviewing customer complaints, inquiries, and sales staff feedback, or, instead, taking a more outward look at the entire demographic, reviewing market research, and conducting social listening exercises across popular social platforms.
What can consumer insights do for your business?
Using consumer insights as a marketing strategy is the key to success when it comes to campaign planning. Not only is this a low-budget form of demographic research, but you're going to see a hefty ROI in response. 
Consumer insights make businesses more aware and in touch with their audience. Not only will it improve your sales force effectiveness, but experts suggest that it lowers customer acquisition and retention costs too. 
Businesses that know more about their customers stay on top of the trends and continue to be popular amongst their target audience. Listening to customer feedback will also make your current customers more loyal, and build a trustworthy bond between brand and consumer.
Active customers like to feel heard, so answering their needs is a must in an ever-changing e-commerce environment. Once you do this you'll see stronger customer retention and a rise in engagement and following.
Here are some of the most common improvements business leaders see after learning about consumer behaviour:
Improves the customer experience: When listening to customer feedback, we can make improvements more effectively to enhance the journey from the impression to the checkout. Listening to feedback and utilising conversational marketing skills will encourage a more seamless journey for your consumer.
Makes product upgrades easier: If you're a business that's forced to constantly optimise your products for changing audiences, consumer insights can make it easier to identify the problems and add features that are guaranteed to give your customers satisfaction.
Keeps you ahead of your competitors: Knowing your audience well means that you are more confident to strike first regarding demographic trends and modern marketing strategy. If you keep on top of market research and social listening, you can fulfill your demographic's gratifications before your competitor gets the chance. 
If this sounds like something you're ready to add to your marketing strategy, stick around. Here are some of the easiest low-budget ways to gather consumer insight before you embark on your next campaign.
How to incorporate consumer insights into your strategy
Gathering consumer insights is simply the process of listening to your audience and assessing their behaviors, trends, and concerns. Here are some of the easiest ways to incorporate consumer insights into your marketing strategy.
Feedback
The key to cracking consumer insight is simplicity. If you want your customers' thoughts, why not just simply ask them.
Adding feedback forms, comment sections, and product reviews to your UX design is a great way to gather insight into what you're doing right and more importantly, what you're doing wrong.
Yeti has a great example of this, approaching their customers via email after every interaction on their site. This allows customers to provide feedback on each individual experience that can then be tracked and analyzed by the team. 
Most importantly, using this email format, rather than a wall blocker gives customers a choice to provide feedback. Remember, not everyone wants to fill out the form.
Use customer feedback to improve the consumer experience for future browsers. Better still, this could also increase customer retention as they will feel as if they were listened to and uniquely served, mimicking the one-to-one relationship found within physical stores. 
Related reading: How to get customer feedback—we provide five unique methods
Analytic tools
If you want a more in-depth insight into your audience's behavior, using analytic tools can aid your curiosity.
Using tools like Google Analytics and Finteza to track on-page engagement, site visitors, and CTR will give you a deeper insight into what specific areas of your e-commerce site are working well and which areas of product or UX design need improvement.
Seeing your insights in analytic form also makes it easier to see emerging patterns amongst your audience and can help you predict the journey of your sales leads.
Social listening
Social listening is also a great way to merge your consumer insight tactics with your general demographic audits. Taking a step back and reviewing how your demographic operates outside of your site in their own conversational space is a great way to stay on top of the trends and get a real feel for your general consumer behavior.
This could aid your retargeting strategy as you are more likely to be aware of the most popular platforms within your demographic and may be able to use elements of newsjacking to keep your content on-trend and fresh for new viewers.
Getting started with user feedback
If you're new to collecting user feedback, use this guide to make user insights actionable and incorporated throughout your marketing development.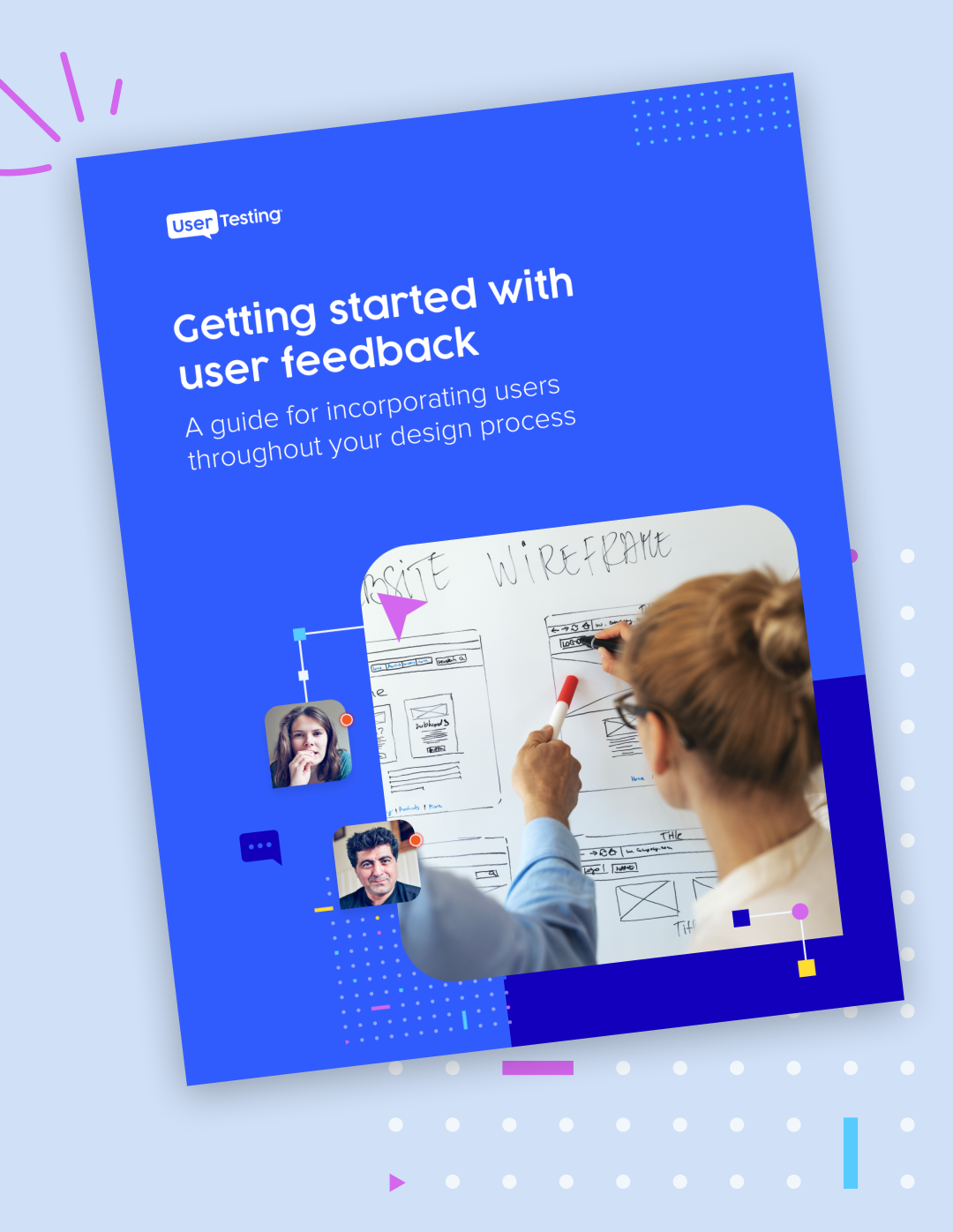 About the author(s)