The 8 best UX podcasts to keep you on top of your game
Image
As companies begin to scale their customer research efforts across their organizations, more teams are seeking to expand their understanding of UX best practices. One of our favorite ways to stay up-to-date with the industry's best ideas and innovation is through UX podcasts.
Podcasts are great because you can access them virtually anywhere, anytime, on your own schedule. You can start, stop, and rewind as you listen to industry experts and thought leaders share their best ideas.
If you've ever tried searching for podcasts, however, it can be a little overwhelming. There are a lot of podcasts out there, and it can be difficult to figure out which ones are worth your time. Fortunately, we've done the research for you! Here are eight of our favorite UX podcasts to help you level up your skills and keep you on top of your game.
Top UX podcasts
1. User Defenders podcast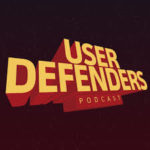 The User Defenders podcast is hosted by UX Designer and user advocate, Jason Ogle. Jason hosts some of the most talented and inspiring guests like Seth Godin, Laura Klein, Sarah Doody, and Nir Eyal, just to name a few.  His guests cover a wide range of topics from empathy to accessible design to fighting imposter syndrome as a practitioner in the ever-expanding field of UX.
Each episode of this user experience podcast is about an hour of insightful, entertaining, and educational discussion between Jason and his guests. Jason has five seasons already available, so if you're not already subscribed you'll have a lot of great content to binge before the next season is out!
Recommended episode: Radical Empathy with Seth Godin
2. UX Podcast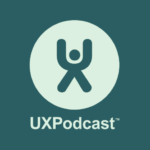 UX Podcast is hosted by user experience professionals Per Axbom and James Royal-Lawson. This show is for people who are passionate about balancing business, technology, and users within the realm of digital media. Per and James usually bring on a thought leader to discuss topics like UX strategy, information architecture, cognitive neuroscience, story mapping, integrating lean and agile methods, and more.
Moving the conversation beyond the traditional realm of User Experience. Most episodes are between 30-40 minutes long, although some of them last up to an hour.
Recommended episode: Human Centered Design with Alastair Somerville
3. What is Wrong with UX?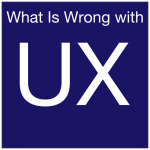 What is Wrong with UX is an entertaining and insightful podcast. It's hosted by Laura Klein, author of UX for Lean Startups and founder of Users Know, and Kate Rutter, Co-founder of LUXr and Ex-Senior Experience Designer at Adaptive Path.
Each episode typically involves the pair sharing a few cocktails and talking about how to build great products. They also share funny stories from their careers, making sure that each episode is full of actionable advice that will make you a better designer.
Recommended episode: Usability Testing Context
4. Design Details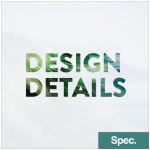 The Design Details podcast is hosted by Marshall Bock and Brian Lovin. The format of the show is less structured than most of the others on this list. It's a casual conversation between the hosts and leading designers in UX, visual design, product design, and game design. And each episode is about an hour long.
If you enjoy listening to designers have a laidback chat with lots of banter, then you'll love Design Details.
Recommended episode: Principles of Design
5. The Big Web Show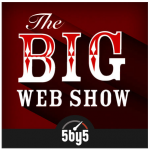 The award-winning Big Web Show features interviews with web design industry leaders on topics like web publishing, art direction, content strategy, typography, technology, and more. It's hosted by Jeffrey Zeldman, founder of A List Apart and publisher of the front-end bible Designing With Web Standards.
An iTunes review summed it up well: "The most intelligent, well-crafted web design podcast I've ever listened to. Informative, hour-long question-answer sessions with industry experts."
Recommended episode: Where AI Meets IA: Improving Digital Personalization with Jesse MacIntyre
6. Shop Talk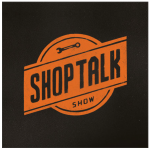 Shop Talk is a podcast about front-end web design, development, and UX. In each episode, the hosts Chris Coyier and Dave Rupert bring on a guest to talk shop and answer listener submitted questions.
This show is funny and down-to-earth. It will help keep you in the loop on what's going on in the industry, as well as teach you something new. Each episode is about an hour long.
Recommended episode: Learning How to Design with Erik Kennedy
7. 99% Invisible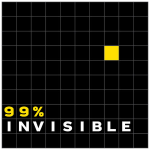 99% Invisible is an exploration of the process and power of design and architecture. Award-winning producer Roman Mars dives into the 99% of the design work that goes into making things you never even notice.
This show isn't specifically about UX, but it'll open your eyes to everyday design elements that you never knew existed. At best, it will expand your mind and inspire you to think in new and different ways. And at worst, it will help you cultivate your taste in design.
Recommended episode: The Barney Design
8. Wireframe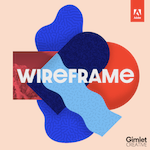 Wireframe is a UX design podcast by Adobe and Gimlet Creative about the stories behind interaction design. It's hosted by Adobe principal designer Khoi Vinh who alongside their producer dive into the question 'What is good design?'. It's a podcast for UX/UI designers, graphic designers, and the design curious.
Every episode is a little over 20 min, so it's perfect for your quick boost of design inspiration and insight. In our recommended episode you may even hear from a company you recognize (hint, hint it's UserTesting).
Recommended episode: Good Design According to You
More resources you might enjoy
5 TED talks every UX designer should watch
IDEO's human centered design process: How to make things people love
Want to learn more?
If you'd like to learn how UserTesting can help you understand your customers through on-demand human insight, contact us here.
Modern UX research in action: 10 research stories
Learn how companies like Yelp, Nest, Fitbit, and more are conducting innovative and creative research studies to better understand their customers.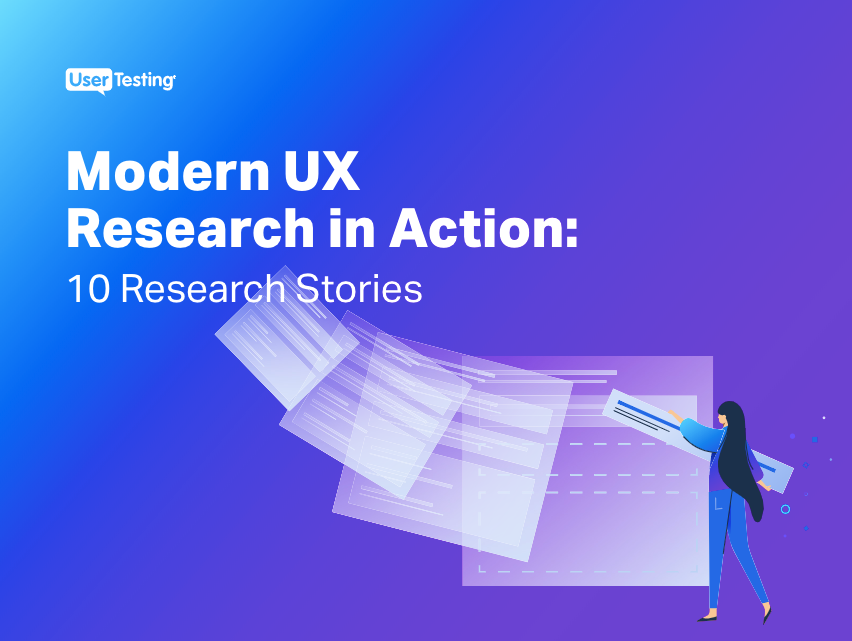 About the author(s)