How Canva uses a blend of UX and functional bug data to improve global customer experience
Image
Since launching in August 2013, Canva has been empowering the world to design. Today they have over 55 million monthly active users across 190 countries, who've collectively created more than 5 billion designs. However, this success was not without its challenges.
UserTesting and Global App Testing have been helping Canva to accelerate its growth through a combination of human insights and functional bug testing. This post provides insight into how a combination of these two companies has been a driving force in Canva's rapid rise.
How Canva uses UserTesting to optimize the onboarding experience
Their rapid expansion, to such a wide array of international markets, has come with significant challenges. Canva has to ensure that its products work for as many people as possible, no matter their language, location, or culture.
The inevitable challenge with launching any product is not fully understanding exactly how people would use it. So the Canva team engaged UserTesting to conduct some exploratory research and discover where they could make improvements. The customer insights were extremely useful. Even though Canva is intuitive and easy to use, they discovered that new users were hesitant to click through the Canva platform too much, and when they did, were not confident on what to do next. 
The Canva team realized that they didn't just need to create an intuitive, easy-to-use graphic design program; they needed to empower people who weren't graphic designers to believe they could design.
Based on what they learned from the results of working with UserTesting, the Canva team optimized their onboarding experience—paying particular attention to their users' emotional journey—in order to dispel people's beliefs that they didn't have the skills or ability to design in the Canva platform.
Canva's re-designed onboarding process has empowered hundreds of thousands of more people to get the most from the product. Within a few minutes of using Canva, people now feel confident with their abilities, understand how Canva works, and are able to spread the word.
You can read the complete case study here.
Ensuring users in all markets are delighted with Canva's UI with Global App Testing
To further its mission of empowering the world to design anything, Canva went looking for Localization Quality Assurance (LQA) expertise to support its internationalization efforts in 2018.
Raymond Torucator, Localization Testing Project Manager at Canva explains how at that time, Canva simply didn't have the testers in every corner of the globe needed to ensure localized quality. That's why they partnered with Global App Testing.
"Back then, there weren't a lot of resources globally. That's part of the reason why the localization team looked for a partner who could help us manage the global approach we were trying to roll out—particularly in the area of LQA."
According to Raymond, LQA and the relationship with Global App Testing is part of the solution that helps Canva delight users, as well as grow and give a unified experience to all their free and paid users. More than 60% of users now come from non-English markets.
Partnering with Global App Testing unlocks the potential of LQA and avoids the strain on internal resources who have other full-time responsibilities. You can find the full case study here.
Become people-centric with user experience and functional testing
Canva continues to grow at an extraordinary rate. Since working with Global App Testing and UserTesting they have experienced a huge uplift in global monthly active users (MAUs), as well as increased user experience and confidence.
By combining user and functional testing, leading brands around the world can now benefit from best-in-class UX and functional data so they can make decisions on product development and go-to-market strategy more quickly. Reach out to find out how a combination of UX and functional data can help improve your product acquisition and retention.
Testing at every stage of the design process
Explore tips and use cases for designers who test at every stage of their design process.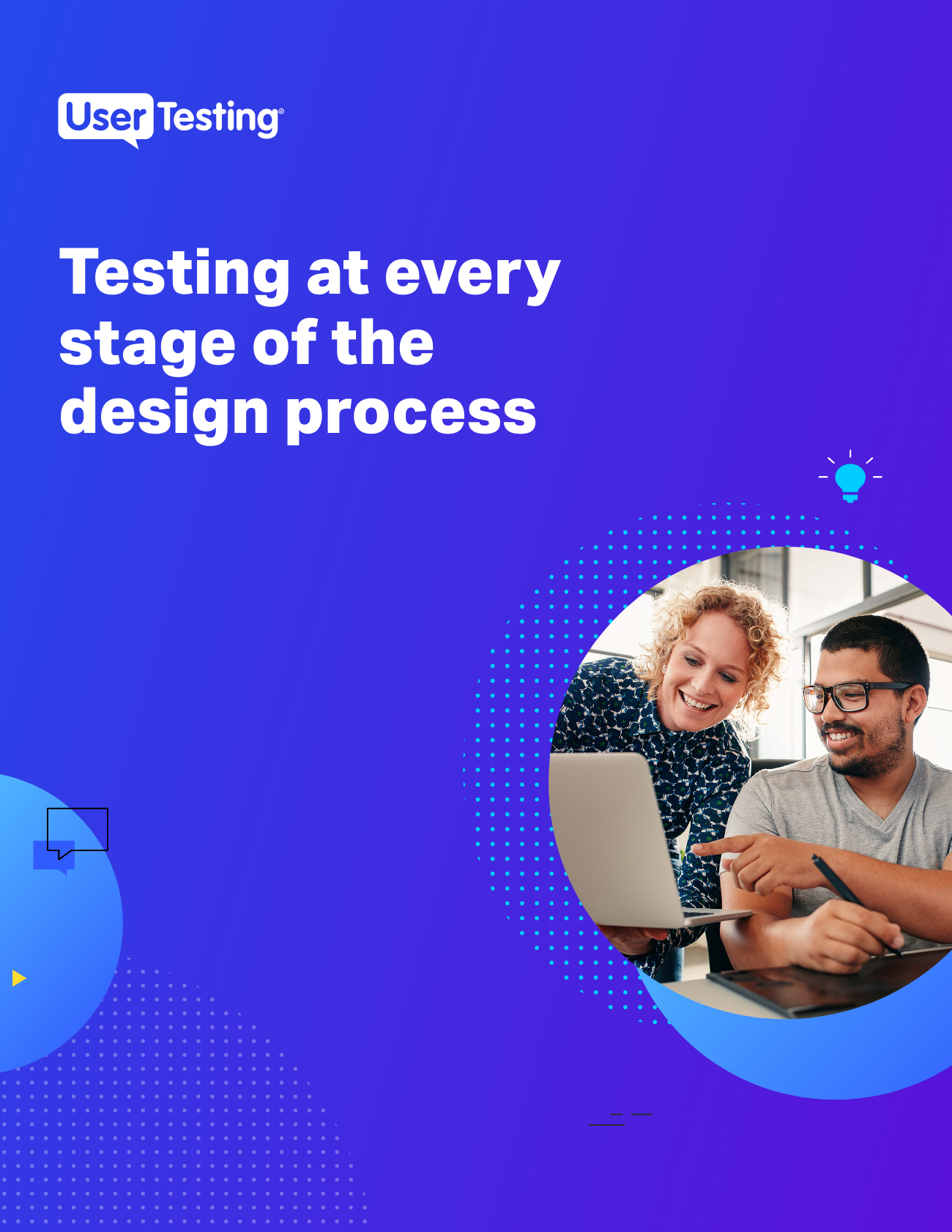 About the author(s)