Creative Ways to Prototype Your Way to Success
Image
Today's post is from Toni Allen, one of our very own Senior UX Researchers. Enjoy!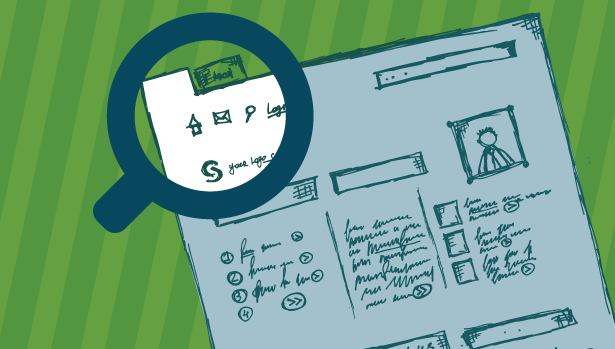 Getting creative with your testing strategy in the Prototyping stage of any project can have big payoffs. Even if you think you don't have anything in-hand that can be tested, early feedback could mean the difference between a good project and a great project. (We're gunning for great!)
With a little creativity, there's always something you can test. No, this doesn't mean using fancy tools or taking up tons of time. There is a broad range of tools available to help you create wireframes or prototypes so you can collect user feedback before you start coding. This will help you save time and money, and probably earn you some major kudos for doing the job right the first time.
The trick to quick and insightful testing is to consider different approaches to traditional high-fidelity, interactive prototypes. By letting go of the common misconceptions of prototypes (listed below) and sneaking in a few creative tests, you could uncover something that makes your website or app's success skyrocket.
Myths about user testing with prototypes
I should have a working beta or live site before I start usability testing.
This is square one. The answer is no. If you are in this camp, you are in the right place! Keep reading…
Users should be able to "do" something in a prototype.
A common misconception! In fact, early in the lifecycle of your site or app, you'll want to validate ideas and concepts before investing time in developing working prototypes or writing code. For example, if your goal is to create a new page for your site, you can use one-page mockups to test page titles, content, menu labels, imagery or icons.
Stand-alone mockups can be hosted on an image hosting website like Box.com. InVision can also help you host static images. In fact, with UserTesting, you can test anything that can be hosted on a URL—sketches, wireframes, comps, photos—you name it, you can test it!
All of the above can work for mobile sites or apps as well. Just be sure your images are scaled appropriately for the devices you want to test on.
You can certainly test functioning prototypes produced with tools like Axure. Don't forget to make your functioning prototypes available for online access!
Be creative! There really are no limitations. If you don't know where to start, check out The Prototyping Startup Guide.
If I show static screens to users, they won't "get it."
Give your participants some credit! The reality is, the only way they won't "get it" is if you don't do your job in creating a test plan that sets them up for success.
Be sure to supply testers with the appropriate level of context, and direct their path when possible to ensure they provide feedback at the appropriate place and time. As always, you'll want to avoid "leading" tasks or questions that will diminish quality feedback.
Unless you have a very robust, functioning beta site or prototype, saddling your participants with unguided tasks such as "Go through the checkout process" is not recommended. You will need to break things down according to the functional capabilities of your prototype.
I know what I want users to see, but I don't know how to generate it.
Use screenshots from your existing site. Particularly useful if you want to A/B test current design against very early new design concepts.
Pen + paper + smartphone camera (or scanner). It can get the job done.
Be resourceful! If it can be JPG-ed, PPT-ed, or DOC-ed, it's good enough for a prototype!
Prototyping is about the site itself.
Don't take prototyping too literally! Prototyping is a great opportunity to broaden your scope - explore larger issues of site purpose, understanding, and user preferences. That leads us to the next section…
Alternative prototyping ideas
Prototypes can help you evaluate the full spectrum of your user experience, cover your bases, and fill any gaps that prevent you from creating a complete sense of confidence for your stakeholders. If it's challenging to test any of the following on your fully operational site or app, consider creating prototypes to round out your testing strategy.
Product ideation - How can this product/service help me?
Overall site understanding - What is this site about? What can I do here?
Evaluate individual elements or single concepts - What does this field mean? Is pricing clear? What do I do next?
"What If" analysis - What UX changes could be made before coding?
Benchmarking same experiences or questions over time - Did the checkout flow improve or decline over time? Did updated brand design elements positively or negatively impact user perception?
Prototypes can be powerful in many ways! If you are creative and purposeful when using prototypes to test early and often, you will gain insight early on that could significantly improve the user's experience. Better experiences = happier people. Happy people purchase your product or service - and recommend it! Rock the experience, rock the bottom line.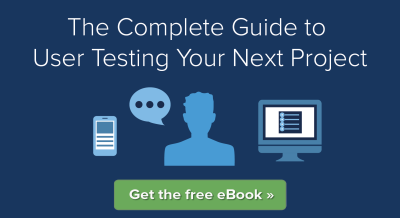 Insights that drive innovation
Get our best human insight resources delivered right to your inbox every month. As a bonus, we'll send you our latest industry report: When business is human, insights drive innovation.
About the author(s)
Toni Allen
Toni Allen is a former Senior UX Researcher at UserTesting. She has helped hundreds of UserTesting customers run usability tests and market research studies (using live sites and prototypes!) on the UserTesting platform. She has also been a Product Manager and Marketer for consumer experiences at HP.