Essential TED Talks for UX design
Image
Every year some of the world's greatest minds gather at the TED Conference to present their ideas in innovative and engaging ways. Their talks cover a wide range of topics including technology, design, science, and culture. And many of these talks are given by the most prolific, well-respected designers of our generation who share a wealth of experience and expertise. So in the spirit of spreading remarkable ideas, here are the essential UX TED Talks that every designer should watch.
  IDEO's Chief Creative Officer, Paul Bennett, explains that design thinking doesn't have to be about grand gestures, but can solve small, universal and overlooked problems. He uses several examples of products designed by IDEO (and the process used to design them) to illustrate his point. Time: 14:10
  Tricia Wang, technology ethnographer, shares why so many companies make bad decisions, even with access to unprecedented amounts of data. With stories from Nokia to Netflix to the oracles of ancient Greece, Tricia Wang demystifies big data and identifies its pitfalls, suggesting that we focus instead on "thick data"—precious, unquantifiable insights from actual people—to make the right business decisions and thrive in the unknown. Time: 16:13
  Facebook's VP of Product Design, Margaret Gould Steward, outlines three rules for design at a scale so massive that the tiniest of tweaks can cause global outrage. On the flip side, it's also so large that the subtlest of improvements can positively impact the lives of hundreds of millions of people. Time: 12:56
  Renny Gleeson is a self-proclaimed "skeptimist" who helps navigate brands through fresh concepts to find the pulse of the modern customer. In his TED Talk, he runs through a slideshow of creative and funny 404 pages, showing that every error is really a chance to build a better relationship. Time: 4:01
  Tony Fadell, the designer behind the iPad and Nest thermostat, explains how we become used to doing things in a certain way over time, and how it can prevent us from noticing the subtle problems all around us. Problems we've become numb to. He argues that our job as designers is to not only notice these things but to fix them. Time: 16:41
  Tania Douglas, a biomedical engineering professor, shares stories of how we're often blinded to real needs in our pursuit of technology—and how a deeper understanding of the context can lead us to better solutions. Time: 8:35
  IDEO co-founder and Stanford D.School professor, David Kelley, discusses the divide between "creatives" and "non-creatives." He shares stories from his legendary career about how to build the confidence to design things that make a difference in people's lives. Time: 11:46
  Don Norman, co-founder of the Nielsen Norman Group and director of the Design Lab at University of California, San Diego, shares what he calls the three levels of design: visceral, behavioral, and reflective. He draws on fundamental principles of cognitive science to illustrate the distinction between each level, and to highlight the importance of emotion, happiness, and pleasure in design. Time: 12:41
Find your inspiration station
We hope that you enjoyed these TED Talks Design, TED Talks User Experience, and TED Talks Design Thinking resources and gained insights to apply to your work and life. If you're interested in checking out other topics, head over to the TED Talks web page and get inspired! More resources you might enjoy: Top 18 blogs and resources for UX Pros UX Podcasts worth listening to UX vs. UI: What's the Difference?
Want to learn more?
If you'd like to learn how UserTesting can help you understand your customers through on-demand human insights, contact us here.
Modern UX research in action: 10 research stories
Learn how companies like Yelp, Nest, Fitbit, and more are conducting innovative and creative research studies to better understand their customers.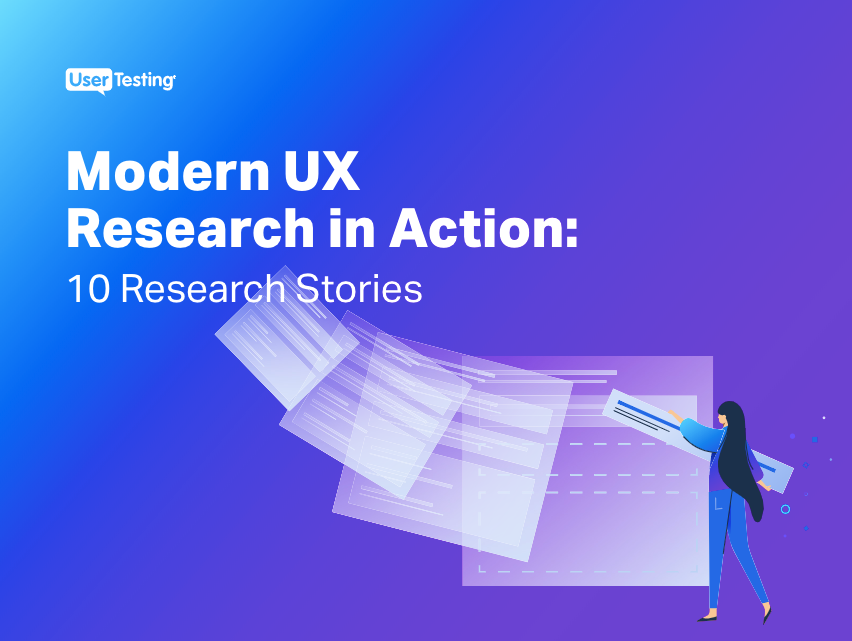 About the author(s)