UserTesting Community: how we give back to our communities throughout the year
Image
It's Giving Tuesday, and as we head into the holiday season, it's a good time to reflect on the importance of giving back to our local communities. Volunteerism is an important part of our culture at UserTesting. We give every employee time off for community service, and we have a dedicated team called the Community Ninjas that organizes volunteer opportunities for our employees to take part in. As a company, we also match what our employees donate to charities so that each individual's efforts have the biggest impact possible.
Throughout the year, we've put on a series of events and initiatives to help out in our communities—some of our employees have spent over 50 hours on community service! We don't have a particular focus, but rather, have helped with a wide variety of initiatives, from beach cleanups to blood drives to school supply drives to painting houses for Habitat for Humanity. Here's how the UserTesting community has given back throughout the year:
Family Giving Tree
In May, we helped out Family Giving Tree, which strives to alleviate the consequence of poverty in the Bay Area, by preparing for their Backpack Drive. In the middle of the day, employees went to Milpitas to help assemble and organize hundreds of tags which would later be used for the Backpack Drive and listed school supplies needed for each age group. In August, we distributed those tags and had UTers (UserTesting employees) buy backpacks, filling them with school supplies for kids. In total, we donated/filled over 30 physical and "virtual" backpacks (online school supply wishlists)!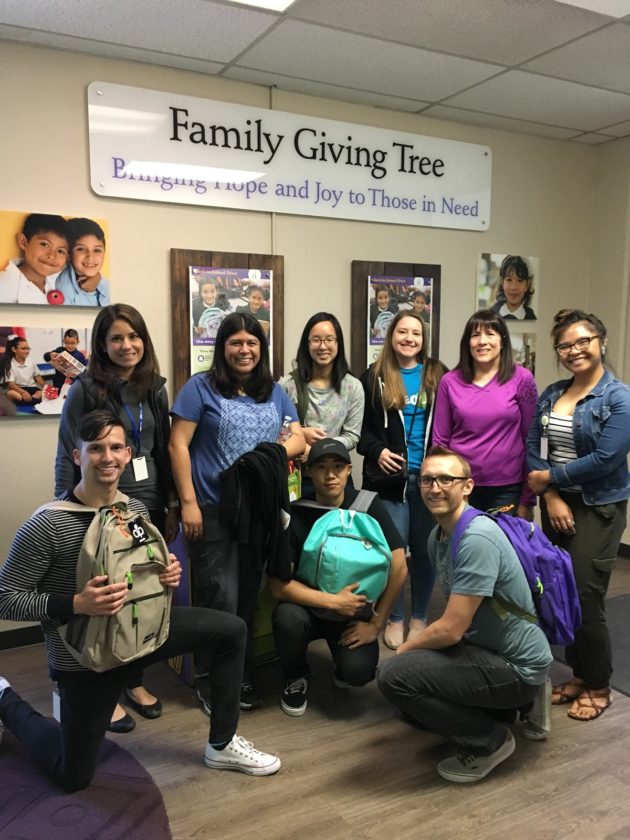 Pacific Beach Coalition
Also in May, we partnered with Pacific Beach Coalition for a two-part Beach Cleanup and Habitat Restoration at Linda Del Mar State Beach. After learning about the impact of litter, ocean stewardship, and ways to protect the environment, UTers were put to work.
In two hours, we picked up four pounds of recyclable waste, five pounds of plastic, 37 pounds trash, and 779 cigarette butts! After that, we walked off the beach and over to the nearby hills to clear out an invasive plant species which was taking over the hillside. This hard work involved cutting prickly branches and pulling them from the ground—it also involved a lot of sweating!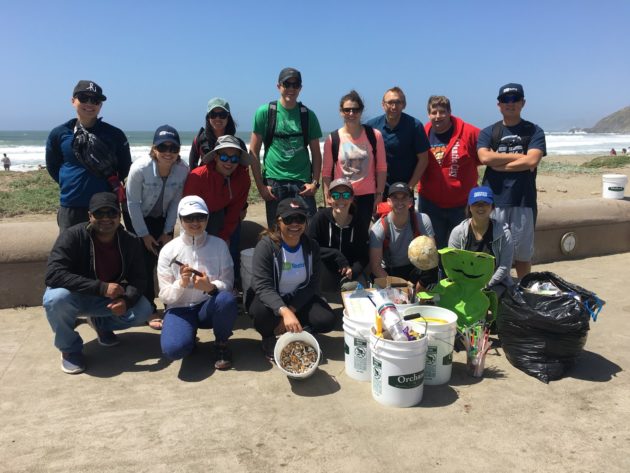 Playworks
In June, we partnered with Playworks to take part in their annual corporate kickball tournament in Golden Gate Park. Playworks develops after-school programs for kids to get exercise and be active in a constructive and safe environment. Upon arriving at the tournament, we quickly learned that kickball is taken very seriously by a lot of companies around the Bay!
Although we didn't win the tournament, we had a great time and raised $3,000 for a great cause. Now that we know to expect, next year we're bringing our A-game and plan on bringing the trophy home.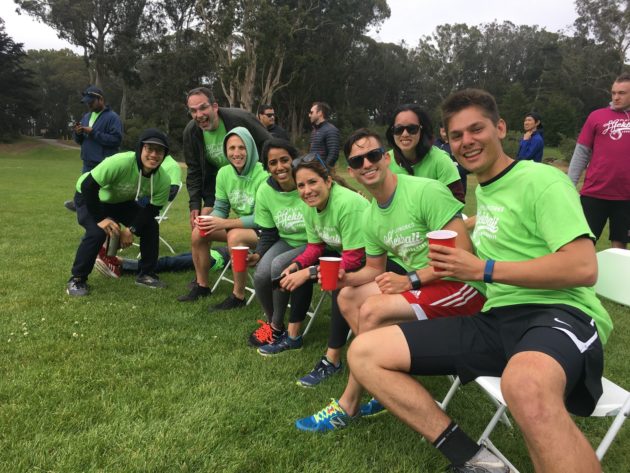 The Humane Society of Silicon Valley
In July, we broke a sweat and partnered with Orangetheory Fitness to raise money for the Humane Society of Silicon Valley as a part of our ongoing effort to earn the opportunity to help animals at the local shelter via a volunteer sponsorship.
The Humane Society of Silicon Valley has been serving people and pets for over 80 years and offers quality adoptions, affordable spaying and neutering, vaccinations, microchipping services, pet care services, and education programs to enhance the human-animal bond. With several attendees of our private fitness class fundraiser event (and several high-intensity interval exercises later), we raised more than $400 for the cause!
Asylum Seeker Advocacy Project
In September, we also hosted a Paint Nite in our Mountain View office to raise money for the Asylum Seeker Advocacy Project (ASAP), a nonprofit organization that helps to prevent deportations by providing refugees and their families support from within the community and emergency legal aid. After a night of painting and wine-sipping, we had raised over $400 for ASAP.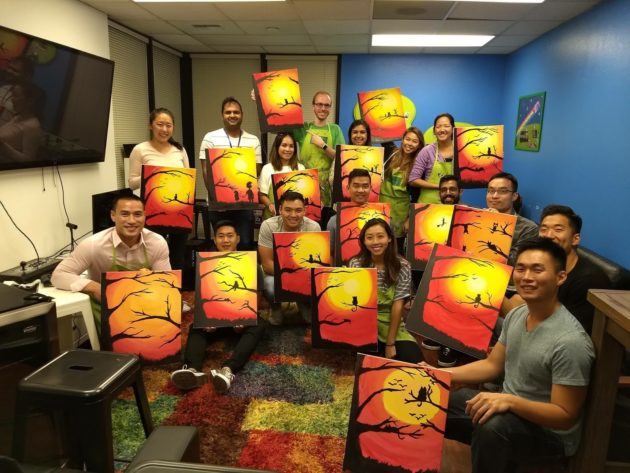 Lift Up Atlanta and Back 2 School Food Festival
Our Atlanta UTers have also done a ton of impactful work in their community. They participated in their own school supply drive by volunteering with and making donations to Lift Up Atlanta, a nonprofit organization which provides the homeless and low income families in the metro Atlanta area with safe housing, food, clothing and other services designed to help them meet their basic needs, to support their education, and to empower them to reach self-sufficiency.
In addition to this, several employees also supported and brought school supplies to the Atlanta Back 2 School Food Festival, a kid-friendly event featuring food trucks, music, clothing, and information on health, education, art, and after-school care programs for families.
Humane Society of Atlanta
Just this November, the Atlanta team donated $500 and sent 15 volunteers to the Atlanta Humane Society to help with animal admissions and clean multiple kennels. The Atlanta Humane Society serves about 30,000 animals each year, and places approximately 9,000 dogs and cats into forever homes. It was hard not to take any pets home!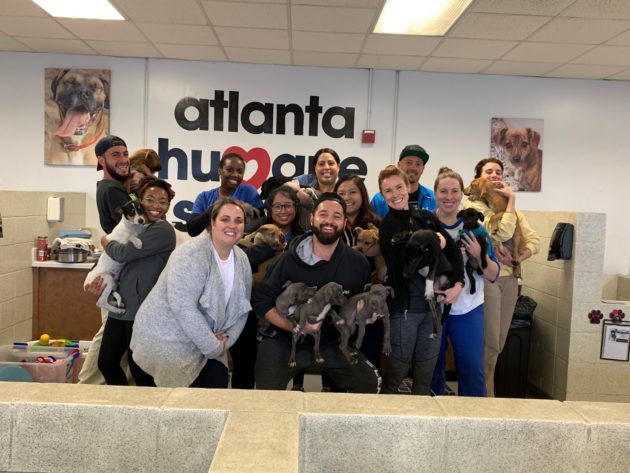 Habitat for Humanity
Our Atlanta folks also worked with Habitat for Humanity in September, spending the good part of a day bonding while painting an entire house which Habitat built over 10 years ago. Needless to say, the event was a huge success, inspiring others to participate in similar events in the future. Habitat sure hasn't seen the last of us!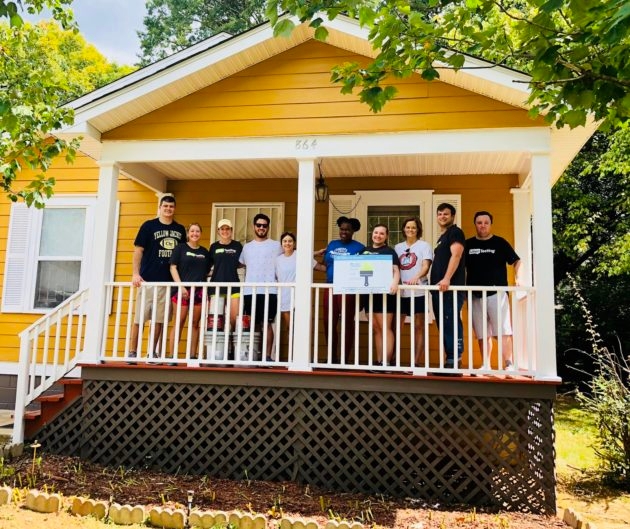 Giving Tuesday, all year long
While Giving Tuesday technically happens once per year, at UserTesting we strive to give back to our communities throughout the year. We're busy at work organizing future events and educating our employees about all of the awesome opportunities to give back to whatever cause moves them the most. We're thankful for the opportunities that come with being professionals in the tech industry, and we value the importance of taking advantage of those opportunities to help out where and when we can.
Careers for people who create great experiences
Join our team of smart, friendly, effective people on a mission to help organizations create great customer experiences.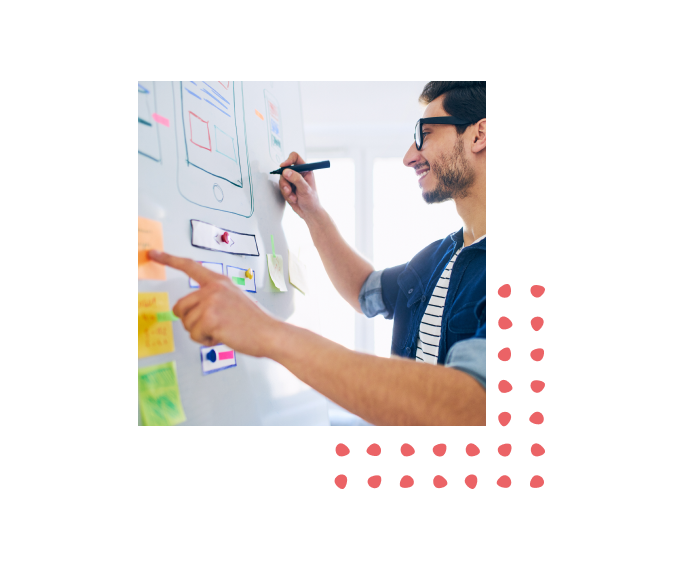 About the author(s)