Answer These 3 Questions on Your Homepage to Reduce Bounce Rates
Image
Take a look at the image below.
What does this website offer? Who is their target audience?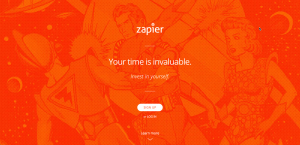 Unless you know Zapier, you probably have no idea. They actually have a clear description of what they offer, but users have to scroll down to see it. Unfortunately, users are more likely to scroll down and learn more if they know what they will get, not if they're confused.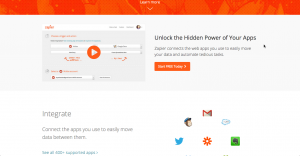 The usual response in this situation is, "Oh, but our customers know who we are and what we offer. We don't need to tell them."
But what about all those prospective customers? And what about those people who accidentally ended up on your site and are lost?
3 questions your homepage should answer
Anyone, but especially your target audience, needs to be able to answer the following questions, just by looking at the homepage:
Who are you? Through your logo, name, and tagline.

What do you offer? Through quick access to important content through links and samples of content.

Who is this for? Through customer-focused language and a descriptive tagline.
It's not by accident that we ask these questions in every Peek test. It's very common for users to struggle to figure out what a company offers from their homepage alone. Unfortunately for those companies, a few seconds on the homepage may be the only chance a customer will give them.
Watch this video of people struggling to answer the questions, "What is your first impression of this web page? What is this page for?"
Just adding a tagline won't cut it. This isn't the place to be cute or clever. This is a collaborative effort of the company to stay on brand and provide value.
Good examples
Here are some homepages that do a really nice job: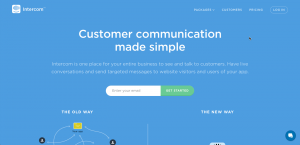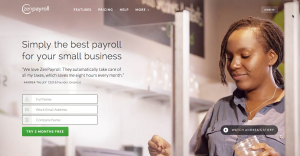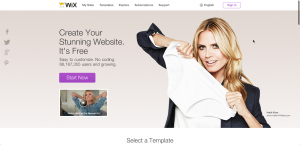 These websites have the following in common:
Logo and company name at the top

Descriptive tagline or summary on homepage that says what they do and who it's for

Breadth of website content displayed through navigation and homepage elements

Haven't wasted space with a welcome message

Tell the user why they should provide their email address
Our study: OpenView Labs
We recently teamed up with OpenView Labs to help them better understand the experience of reading articles on their blog. They knew from their site analytics that people were dropping off the homepage, especially on mobile devices. They conducted 3 rounds of qualitative usability testing with us and found that:
1. It wasn't clear what they offered
2. Participants were hesitant to enter their email address
Making improvements
To address these issues, OpenView Labs made the following changes:
Used the tagline to answer who provides the content, what the content is about, and who it's for

Changed the form label from "Email Address" to "Subscribe to Updates"

Shortened the hero image to expose content below the fold and include a content area with more explanation of what they offer and who provides the content
Before and after
The first version of the homepage didn't do a good enough job of explaining what they offered. Participants were also not happy having to enter their email address without that clarity. "They want my email address right off the bat, but I'm not totally sure what they're offering me."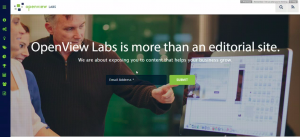 The new OpenView Labs homepage explains what the company offers and for whom: "The best content for growing B2B software companies." It also shows featured articles on the homepage, which encourages exploration.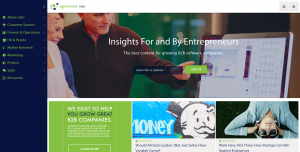 These changes decreased the homepage dropoff rate by 9% for mobile and tablet users and increased leads and traffic to their site.
Want to optimize your homepage?
Telling users who you are, what you do, and who you help is usually a fairly quick fix. So what are you waiting for? Test your site now to see if people know what you do.
Insights that drive innovation
Get our best human insight resources delivered right to your inbox every month. As a bonus, we'll send you our latest industry report: When business is human, insights drive innovation.
About the author(s)
Marieke McCloskey
Marieke is the founder and leader of UserTesing's Product Insights Team, overseeing the company's Data Science and UX Research efforts. She's spent over 10 years helping companies grow through human-centered design. Formerly a consultant at Nielsen Norman Group, she's trained thousands of professionals on the value of gaining a deep customer understanding.