The Human Insight Summit (THiS) 2022: key takeaways from NOLA
Image
After a two-year wait, The Human Insight Summit (THiS) finally returned in person in New Orleans, and with a bang, no less. Complete with presentations from top researchers, designers, and marketers from around the globe, the customer conference paved the way for thought-provoking conversations, inspiration, networking, and hands-on learning. Trailblazers and leaders from Fortune 500 organizations, small businesses, and mid-market organizations alike, took the stage to discuss today's pressing topics—including driving innovation, understanding your customers, and building inclusive design. 
We heard from our very own Andy MacMillan on the latest UserTesting product releases and features, and Janelle Estes on how our platform can help meet your goals, no matter your customer journey stage. Throughout the three-day event, speakers emphasized the importance of empowering organizations with breakthrough perspectives to deliver better, human insight-powered experiences. 
As we reminisce about the 2022 Human Insight Summit, here's a recap of this year's highlights and takeaways. 
What were the top highlights and takeaways from the Human Insight Summit? 
Reflecting on this year's event, several themes came to light. Given the current economic uncertainty, simultaneously increased opportunities and competition, and the need for more inclusivity, organizations must evolve with the changing landscape to exceed consumer expectations. These market shifts are exacerbated by the fact that more US consumers are changing brands than ever, compared to 2020 and 2021—and 90% plan to continue doing so. Organizations have to continue or start thinking critically, digging deeper, and reevaluating previous methods in favor of what might work better for today. 
1. Let user insights guide you in creating actions 
One of the common roadblocks to insight-based decision-making is analyzing results and making them actionable. While your team may already be user feedback-centric, this is only half of the puzzle if you don't have the tools or resources to translate insights or efficiently act upon them. It's especially pertinent when you combine this with the fact that the majority of users anticipate their interactions with brands to be difficult instead of easy. This data is telling—and shows there's a long way to go for customer sentiments to change. 
To boost the actionability of your test insights, the UserTesting platform offers features like Interactive Path Flows, Sentiment and Intent Path, Instant Insight, and more, so you can access more intelligent assistance. These features take the guesswork out of analysis so you can spend more time on what matters. 
2. Lean into the "why" and "how" of your customers 
To better understand what customers actually want, analyze the "why" and "how" of your target audience. This step has to be top of mind whenever you're deciding what to build and which experiences will resonate with users. It's also critical when it comes to your strategy and decisions about resource allotment. 
Rebekah Knapp, Senior Lead of CX Research at AT&T, presented on how metrics aren't enough when troubleshooting pain points. By uncovering the "why" using customer perspectives, you're equipped to better optimize digital touchpoints that drive results. You can achieve this by conducting a wide range of research instead of relying solely on one method. 
3. Leverage user feedback to build trust with your leadership—and win them over
It's been estimated that more than $2 trillion dollars are spent annually on rework efforts, equating to up to 50% of total project work. By testing early and often, you're giving yourself the room you need to make budget-friendly mistakes—before it's too late in the process. And armed with human insight, you'll have the persuasion you need to strengthen your ideas and decisions when it comes to your stakeholders. 
Michael Kemper, Director of XL and Global Strategy COE at Adobe, offers his two cents on getting organizational buy-in. He says, "Co-creation is an important part of innovating with people. When people are co-creating with you, they're invested in its success."
Jonas Kong, Head of User Research at Wish, discussed his experience at the ecommerce organization and how he leverages qualitative research to build trust with his leadership team. He shares his approach, "Don't expect to win people's opinions with one research study. It takes time. Build your case, build your evidence, and you'll be able to convince your stakeholders." 
4. Prioritize diversity, equity, and inclusion (DEI) in today's market—and beyond 
Now more than ever, DEI is at the forefront of more and more conversations, which is why it wasn't a surprise that it was a commonly discussed subject at THiS. The event featured two panels on this topic, with speakers hailing from Fidelity Investments, Microsoft, and more. 
We've seen an evolution in the workplace, with the creation of employee resource groups (ERGs) and the rise of diversity-focused positions, from Chief Diversity Officers to Diversity and Inclusion Managers. And when it comes to better recruitment and design, DEI frameworks should be equally embedded. 
While testing is an essential aspect of product development, efforts become negated if you're not hearing from a diverse and representative audience. By recruiting a diverse audience, you'll have access to a wider range of perspectives—and get a deeper look into how your product's experience varies based on one's distinctive background. 
To help you achieve more inclusive recruiting, UserTesting has launched the diverse and inclusive perspectives templates, designed to identify the needs of your diverse and unique customers—and create a safe space for contributors. 
5. Mix methodologies for the bigger picture 
You may gather both qualitative and quantitative data, but are you using them together? With some agreeing that racing to be data-centric makes user engagement less human, this makes it all the more important that both types of data are collected and utilized. It was a recurring theme among our speakers to discuss marrying both data types. While graphs and statistics showcase broad trends, user observations and feedback offer context-rich perspectives. 
Dennis Hahn, Chief Strategy Officer at Liquid Agency, drew from his experience advising organizations on messaging and brand activation to argue that combining qualitative and quantitative data validates critical hypotheses and leads to better, faster decision-making. 
Similarly, Katie Cook, Principal Product Marketing Manager at Adobe, spoke on how qualitative research can translate today's emerging trends. Take, for instance, NFTs. While the subject has been covered extensively in the media, quantitative data alone won't tell you if it's resonating with your customer base. Adobe took this into their hands by evaluating an NFT baseline with their customers. Katie and her team gathered qualitative research to hold live conversations with current subscribers who had minted an NFT, helping guide the creation of a more extensive, quantitative survey. She suggests asking yourself, "When approaching trends like NFTs, it's important to ground yourself in the "why"—why is this important to your company, and why are you doing it?" 
What have attendees said about THiS 2022? 
"There's so much information to process, but it was such a great mixture. From the learning opportunities and different formats (interactive, breakouts, keynotes) to the social element, which was spectacular as far as being able to network in a really friendly environment. I've been to conferences where people were forced to network. Here, I came out making a number of new friends and contacts in the industry, and I certainly wasn't alone in that. The fact that I didn't go there with colleagues, I was out of my comfort zone, but it got easier and easier." — Event attendee and UserTesting customer 
Where can I watch a recap of THiS 2022? 
Couldn't make it to this year's conference? Or want to relive the event? Click here for UserTesting recordings of the event so you can catch up and get in on the discussion. 
Keep in touch!
Already looking forward to next year's conference? Click here to stay in the loop.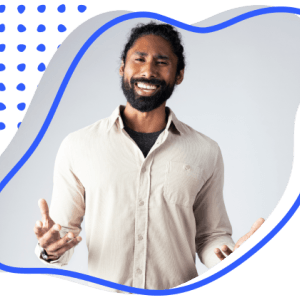 About the author(s)
Tori Zhou
Tori is the Content Marketing Manager at UserTesting. Before joining, she was a committed contributor, giving feedback about mobile app and web experiences—her favorite tasks being evaluating visuals and shopping pages. When away from the keyboard, she's getting creative with allergy-friendly recipes (it's hard) or planning the next road trip.