How inclusive content empowers your customers
Image
If you've ever struggled to explain your love of the Oxford comma to a room of nonbelievers, you might fit right in at Confab. Hosted annually in Minneapolis since 2011, Confab is the premier conference for word nerds and a labor of love for Kristina Halvorson, CEO of Brain Traffic, a content strategy agency.  
This was my first year attending the conference and I was impressed by the lineup of speakers, and the range of topics covered. A theme that prevailed in nearly every talk was the importance of creating inclusive and accessible content that empowers your audience.
Accessibility is more than code and colors
People come in all sizes, shapes, and abilities. But are we designing experiences to suit this broad group? According to the CDC, 61 million Americans live with a disability. That is to say, one in four Americans struggle with mobility, cognition, hearing, vision, self-care, or independent living. Furthermore, there are additional temporarily-disabled individuals. Someone with a concussion or a broken leg will likely make a full recovery, but they'll need to adapt in the meantime. So, how can your product meet them where they are?
Sarah Richards, of Content Design London, implored a room full of content professionals to keep these individuals top of mind when iterating on structure, format, and language. Reading on a small mobile device can be draining or even painful for some members of your audience, so make sure that your headings tell a story. By having large and clear headings, readers will know if the content is useful to them, instead of wasting time squinting at the smaller text. Additionally, Sarah suggests all videos feature captions and transcripts should always be provided. These simple additions make your content available to more people - whether they're hard of hearing or simply forgot headphones for the commute home.
Avoiding industry jargon makes your content more accessible and less likely to alienate. Your readers want to understand—not "marvel" at your vocabulary.
There's a huge spectrum of accessibility needs. Capturing the broadest swath possible not only makes us decent people but it also opens up your potential market or audience.
Hacking cognitive biases for the greater good
David Thomas, the host of the Cognitive Bias podcast and content strategist, explained the insidious nature of cognitive biases and how they affect the content creation process. During the day, our brains are inundated with more information than they could ever process. To lighten the load, we take simple decision-making shortcuts. These are cognitive biases, and sometimes they're dangerous. Simply being aware of cognitive biases isn't enough—you must actively seek to mitigate them. In terms of content strategy, there are some cognitive biases we can take advantage of.
If an instructional article is easy to read, for example, many readers will also assume the task is easy to do.
Endless pages of tiny font are daunting and hard to read. Instead, use clear, legible fonts to make reading your content easier for your readers. Use short, simple terms and they will feel empowered to tackle whatever the task at hand is. Add pictures? Even better. Confidence in content breeds success for users.
Centering the margins
Marché Grair of the Unitarian Universalist Association gave a powerful presentation highlighting the importance of incorporating marginalized people into the content creation process.
Lip service isn't enough. Brands need to make clear commitments to creating safe and inclusive digital spaces.  She suggests that brands incorporate clear language in their community guidelines that spell out what's appropriate and what isn't, as well as identify the consequences. One of the ways this can be done is through a system of "sensitivity readers," which is a group of individuals who check for cultural competency outside of the writer's lived experience.
Micro-content packs a powerful punch
Alexa Apalla of Paypal presented on the importance of carefully-worded form fields, subject lines, headings, and tooltips. When only a few words are used, they pack a stronger "punch".  Effective microcontent should provide explicit instructions and clear choices. If your form has only two options, they shouldn't overlap.
The value of human insight
The importance of testing content with users was another huge theme throughout the conference. It seems like everyone was in agreement that you can't have a true content strategy without getting to know your audience first.
True inclusivity and accessibility begin with empathy. Incorporating real-time human insight into your product development cycle is the best way teams can ensure that they're meeting their users where they're at.
Learn how companies like Yelp, Nest, Fitbit, and more are conducting innovative and creative research studies to better understand their customers.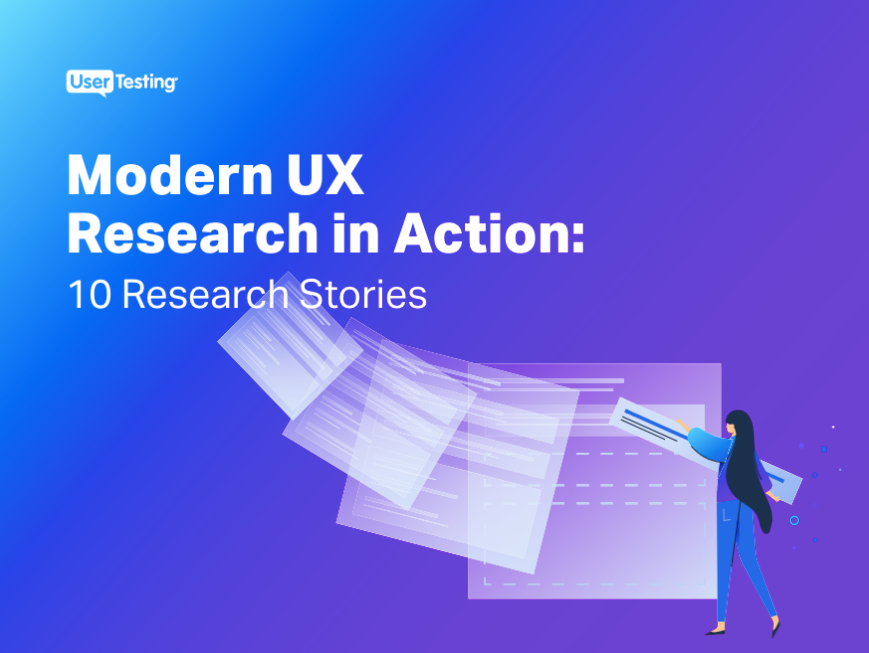 About the author(s)