Product Insight
Fast feedback prevents failed products
Make high-confidence decisions based on real customer insight, without delaying the project. You don't have to be a trained researcher, and there's no need to watch hours of video.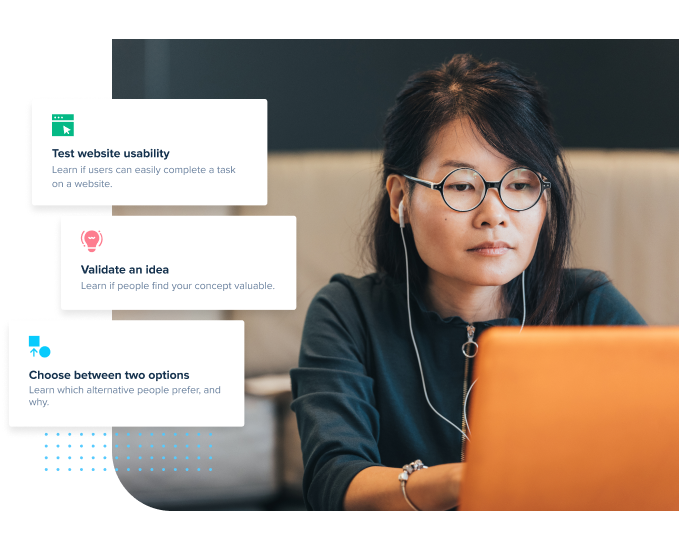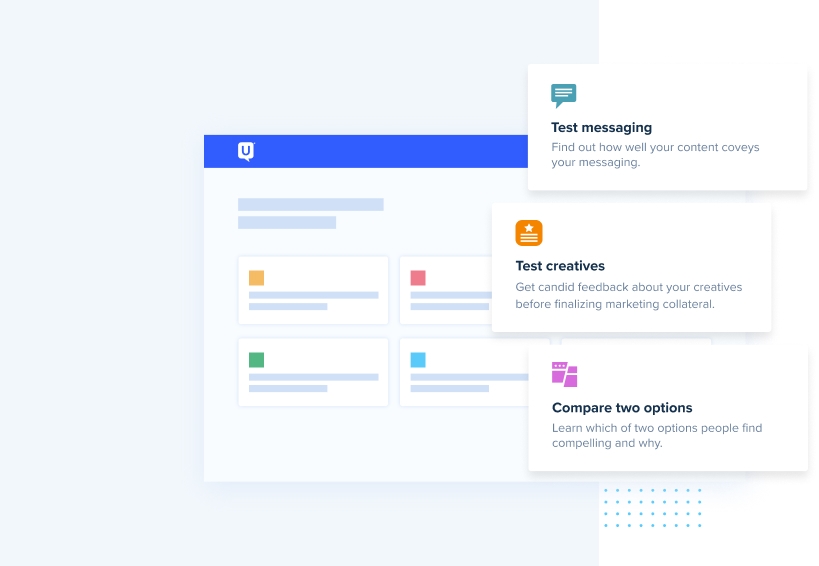 Pre-formatted tests you
can launch in minutes
Quick Answer tests focus on common product problems. Designed by research pros, with findings you can scan in moments.
Same-day video
interviews
Live Conversation lets you recruit and schedule live interviews with your target customers in less than a day. Share screens on mobile and desktop that are automatically recorded.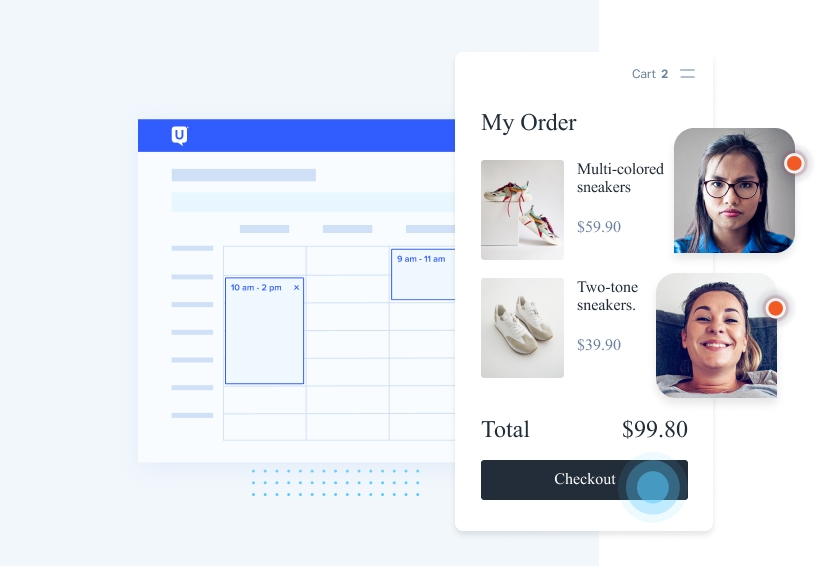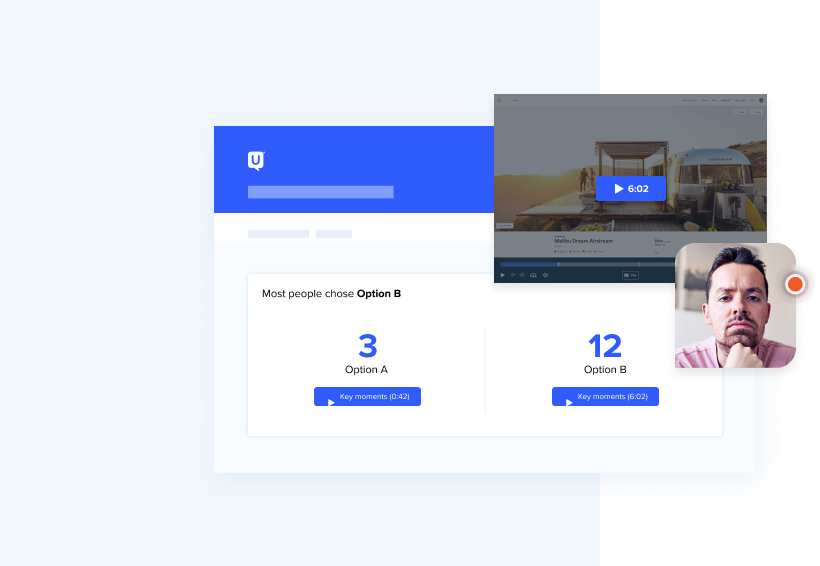 Fast and easy, even for
people without research
training
Quickly launch the test you need and see results as they arrive. No need to watch long videos. Need help? There's built-in chat with a research pro.
Intuitive experience for
you, built on a powerful
research platform
All test results and interviews are captured in video, highlights are automatically identified, and it's easy to share results.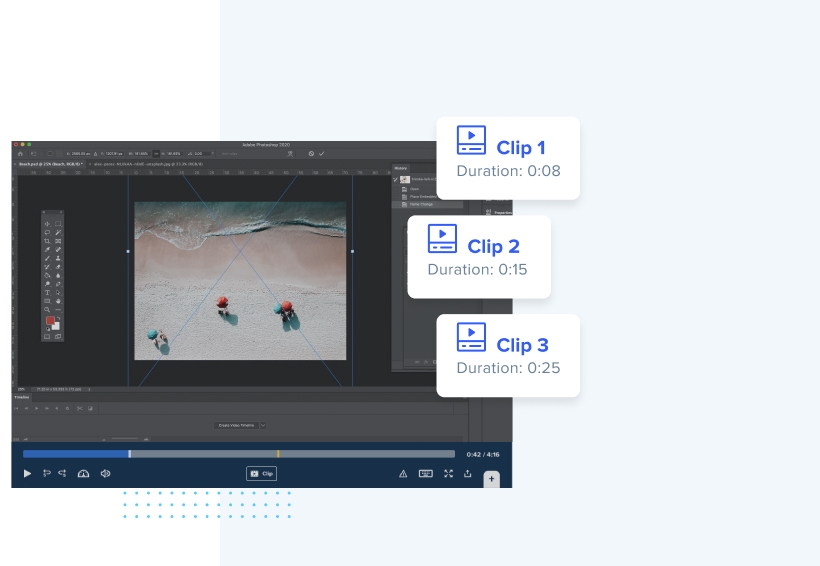 No more guessing
Iterate faster
With quick speed to insights, you'll have high confidence that you're making the right decisions
Save resources
Reduce the risk that engineers will have to rework the product later
End disagreements
Align the team and stakeholders using customer data to reduce delays and disputes