Leveraging user feedback in recruitment, according to a UX design researcher at Microsoft
Image
UX Unfiltered is our series where we hear from UX, CX, design, and research professionals on tips for success at top organizations and their real-life examples to inspire your teams. Below, read our Q&A with Microsoft's senior UX design researcher, Jerica Copeny, on how to best choose your audience topic, large-scale segmentation, and how to better work with stakeholders.
1. 

Tell me a bit about Microsoft's UX team. How long has the team done testing for feedback, and what sparked it to begin with? 
There are various product focus areas among the UX Teams; for instance, I am a design researcher focused on Excel. Microsoft has a long-standing history of valuing customer feedback to ensure we build customer-driven products. Over time, we've evolved our understanding of how to best empathize and connect with customers. Virtual research, for example, has increased since the start of the pandemic, and tools like UserTesting have become integral to how we conduct research virtually to learn from our customers. 
2. What is a typical day like for you at Microsoft?

 
There's, of course, the standard checking of emails and Teams messages, as well as any meetings for the day. The heart of my typical day as a design researcher at Microsoft includes outlining and determining current research efforts, planning and participating in relevant conversations with project partners to inform research and product directions, and sense-making with the broader team. This is in addition to diving deep into any documentation that aids in developing the research I'm leading.  
3. 

What are some best practices for choosing your audience topic, and can you share any project examples?

 
One of the approaches to choosing an audience topic is balancing the business need around gaps in understanding of the topic with the impact research can make in providing clarity and understanding in that area. 
For instance, one of my first projects was exploring how to iterate on screener questions to best recruit different user segments with Excel. I collaborated with colleagues by using UserTesting as a conduit to explore how to learn more to get the intended segment behavior. We did a pilot test of our segment screeners, and after getting insights that our questions needed to be re-aligned—we made changes, re-launched, and then made changes once again before finalizing the screeners. UserTesting became our trusted resource during trial and error, ultimately improving our ability to access participants for our studies.   
4. 

How do you define large-scale segmentation?

 
Large-scale segmentation is conducted through surveys with pre-determined topics and questions gathered from thousands of respondents. The respondents represent a broad set of the population, for example—people who use Excel for work or people who have needs in their daily life that a spreadsheet application could fulfill. This is a broad audience that we may want to better understand at a more granular level (which is each segment that ultimately gets identified through the analysis process). Based on their responses, we can then create an understanding of their motivations and behaviors in each discovered segment. 
5. 

What advice do you have for leveraging feedback to bring to stakeholders?

 
First, understand the stakeholders' goals to have context with balancing feedback you discover in the research and feedback that relates to what stakeholders want to learn. 
One thing that's underestimated is the importance of understanding how your stakeholders prefer to receive information. 
Knowing, for example, that they like short, poignant decks will help inform how you present your feedback.  
6. 

For those who don't know, how would you describe the difference between a UX researcher and UX designer? 
The distinction between a designer and a researcher is that researchers frame questions to understand our customers, determine the proper research methods to choose (ex: surveys, interviews, etc.), execute the research and synthesize the findings, and present insights to project partners. 
Designers, meanwhile, are colleagues that focus on building and creating interfaces and prototypes for digital experiences. They're part of the process allowing us to address areas such as ease of use or intended mental models. There's a kinship between designers and researchers, for example, when working together to create a study that'll test their prototypes directly with customers.  
7.

 

What does user feedback mean to you, your team, or your work?

 
User feedback for my team is the epitome of an anchor that roots how we think, define, and approach our work. For my work and myself, user feedback is integral to building and creating understanding in everything I do.  
Guide
User feedback is the key to making any business successful—whether you're launching an app, redesigning a website, refining product features, or making ongoing improvements to your customer experience. Learn best practices for writing test plans, how to conduct remote user research, and more.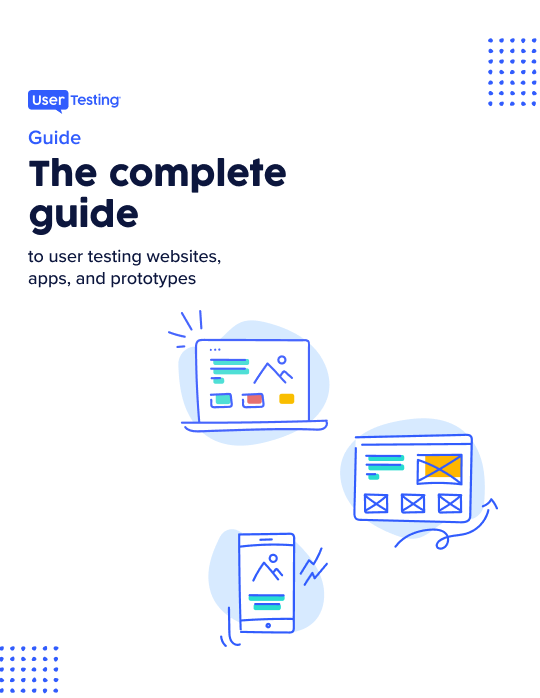 About the author(s)