Introducing short test: validate any decision with five-minute video responses
Image
When it comes to making decisions, there's a lot that can influence the final call. At UserTesting, we believe human insight should be at the base of every decision. However, collecting and analyzing feedback can seem like an arduous process for simple questions that need quick validation. Through a short test, you're now able to speed up your overall process by asking a few targeted questions that return five-minute video responses.
Here's how it works.
Introducing the new short test feature
A short test makes it easy to get focused feedback from up to 100 participants. All you have to do is create a test plan with 3-5 questions, then filter for the exact audience you want to test with.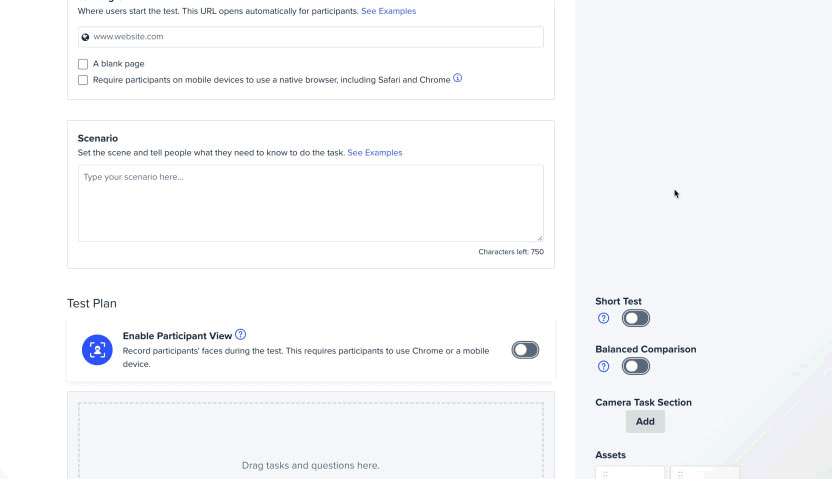 Within the test plan, simply toggle the short test button to transform your regular test plan into a short test. It's important to note that participants taking your short test will only be given five minutes to respond, so be sure to keep the number of questions asked to a minimum. 
We recommend using a short test to quickly challenge your assumptions and gain clarity into everyday questions and problems. Things like preferences or A/B tests, first impressions, reactions to new concepts and designs are all great use cases for a short test.
Why should I run a short test?
Oftentimes we run into challenges at work. Whether it's generating more website conversions or deciding which design is more compelling for your ad campaign, there's never a shortage of hurdles that need to be overcome. When it comes to arriving at a solution, you might have the web analytics that's showing drop-off on your landing page or the results of an A/B test for your ad campaign, but while those sets of metrics show you what's happening, they don't as easily tell you why it's happening.
By focusing on those problem spaces, you can run a short test to get the answers you might need to paint a clearer picture of a potential solution. 
Save time and increase confidence with a short test template
With short test templates, you can save time building test plans and ensure teams that are new to collecting customer feedback do so based on best practices. We have created a set of short test templates for common scenarios to help you get started - these can be found in the template gallery.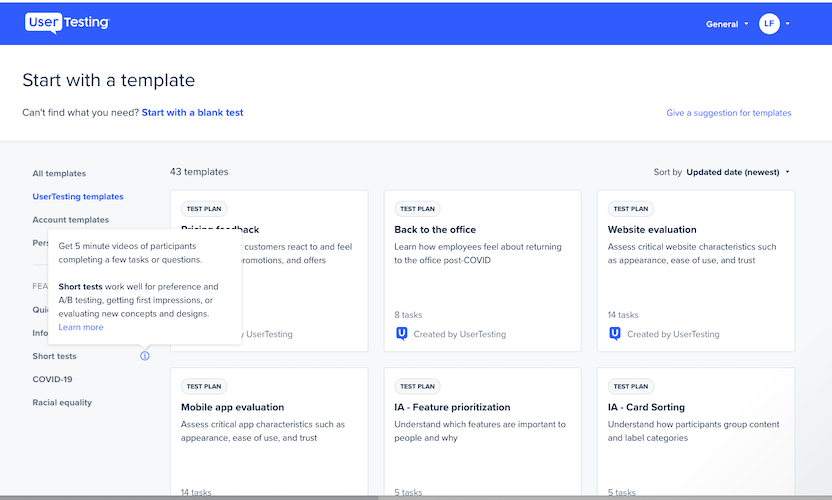 Get started with a short test
In order to keep pace with your customers' evolving needs and expectations, it's important to collect their feedback as often as possible. We hope our short test feature provides you the opportunity to keep a more frequent pulse on your customers' perspectives. 
We've introduced a lower rate for this type of test in order for customers to unlock even more value from the UserTesting platform. The short test feature is available to customers who take advantage of our flexible usage-based model only. 

If you'd like to learn more about this feature, contact your account team or reach out to us here.
July 2021 Product Release webinar
Learn about our newest innovations that help all teams bring human insights to more decisions.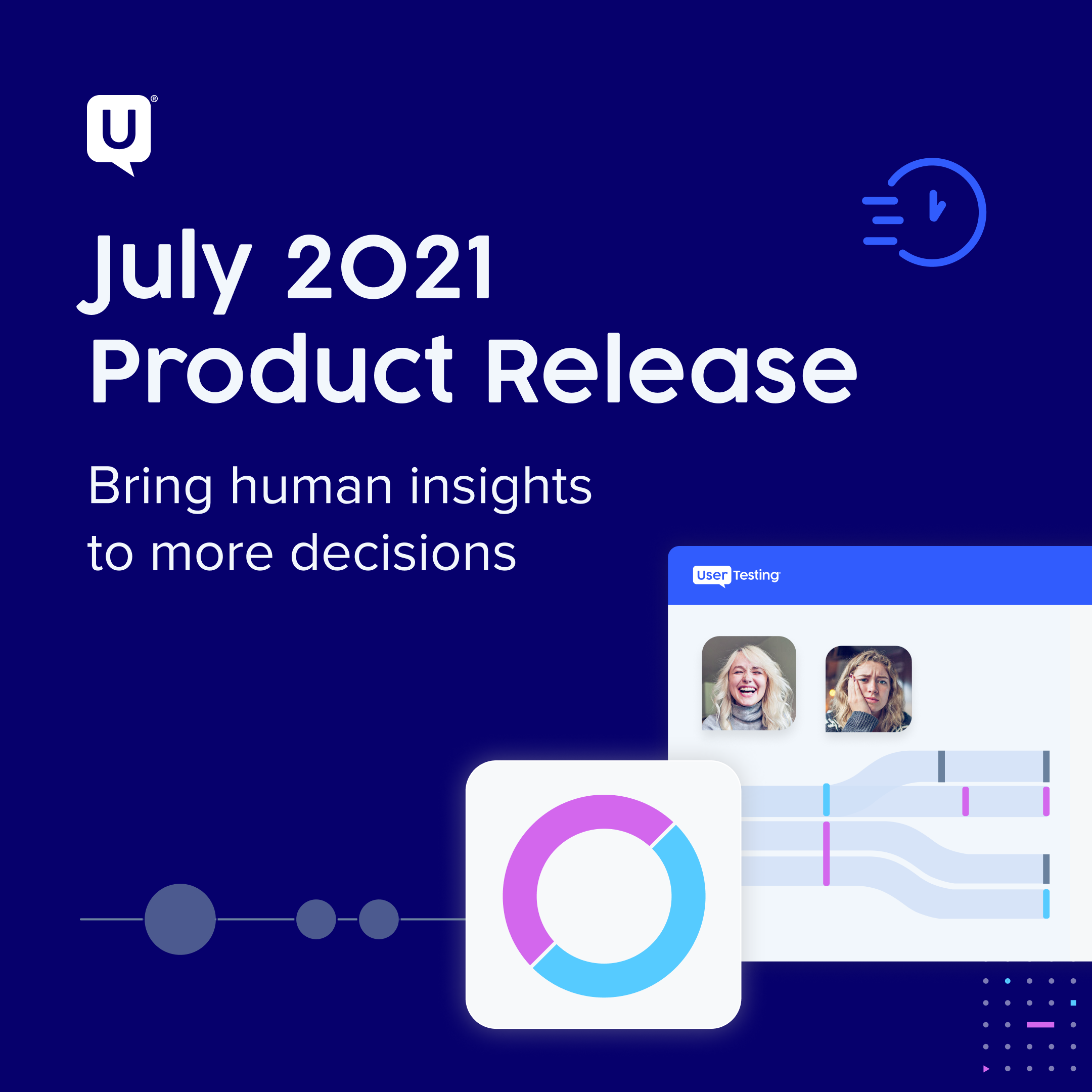 About the author(s)