Confidently build people-first iOS apps with UserTesting and TestFlight
Image
Think about the evolution of purchasing a movie ticket. Historically, or perhaps traditionally, you would have to stand in line at the box office and wait your turn to buy a ticket from a teller. Then, as digital experiences became more popular, you were able to reserve and purchase them online. Now, you can open your Fandango app on your smartphone and purchase tickets with a few inputs of your thumb.
This sort of evolution is happening to all types of experiences—think banking, ordering groceries, food delivery, and even some healthcare appointments. And in the wake of the global health crisis, mobile application usage is booming like never before and in new ways. This widespread usage means there's ample opportunity for app developers to get in front of users—but also means there's a lot of competition for user engagement and loyalty. You may have as few as one opportunity to capture and retain lifelong users.
The solution to this challenge? Consistent mobile testing throughout your app's development—before and after launch, so you can be sure you're capturing the feedback necessary to design an app your users truly want and need.
Testing iOS apps with UserTesting and TestFlight
As of today, we're excited to announce that we're making it easier to gather feedback on your unreleased iOS apps with TestFlight.

The need for testing iOS apps is abundantly clear, so we've made it possible for you to do so with zero modifications to your project, zero lines of code, and zero configuration. All you have to do is share the ad-hoc build with TestFlight, then simply copy and paste the sharing URL into your test plan when building your study on UserTesting's Human Insight Platform. Research and product teams no longer need the full build from the development team—a simple TestFlight link is all that's needed to start testing and gathering human insights.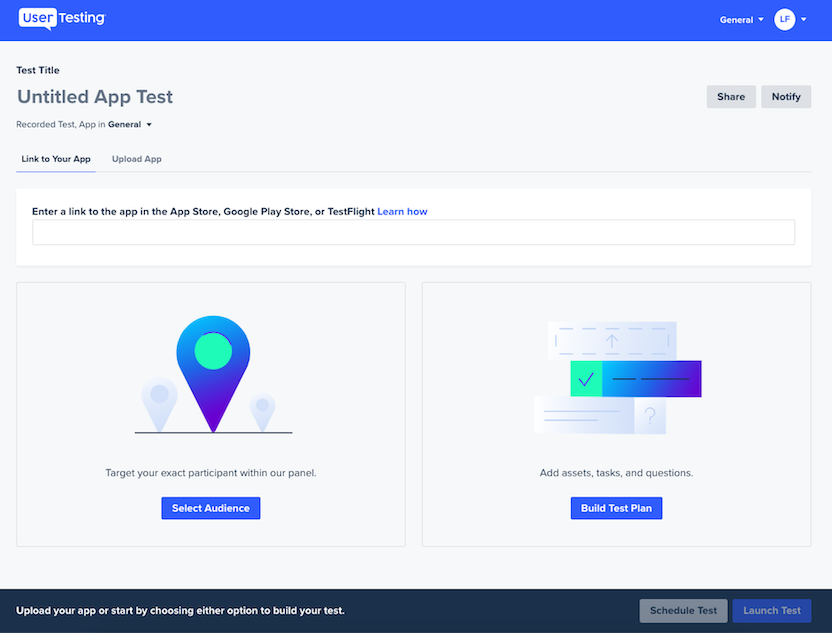 The benefits of iOS app testing with TestFlight and UserTesting
We extend the value of TestFlight by providing you with an easy way to collect fast, qualitative feedback from a diverse range of research tools. With this new feature, you're able to:
Test unreleased apps with TestFlight without a single line of code or uploading a build
Test in-app experiences like payments, wallets, Apple sign-in, and more
Conduct tests with the UserTesting Contributor Network, or connect with contributors you supply via our Custom Network or Invite Network
This feature is a continuation of enhancements being made to our mobile testing capabilities. If you'd like to learn more about our recent mobile testing innovations, like our simplified tasks for mobile tests, contact your account team or reach out to us here.
January 2021 Product Release
Learn about our new test types and interactive visualizations that help you meet your customers' evolving needs.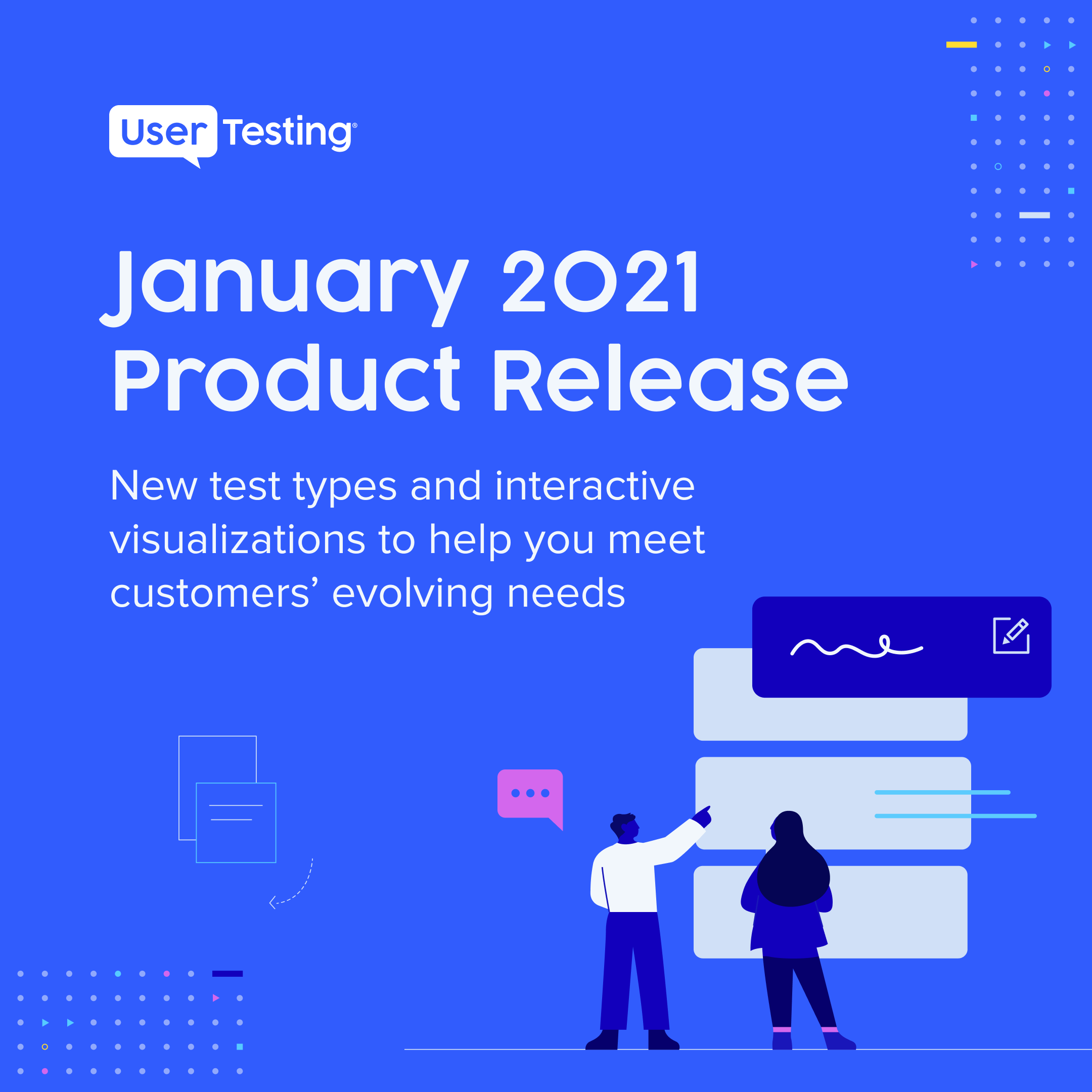 About the author(s)