COVID-19 study series: retail shopping behaviors
Image
Welcome to UserTesting HITs, an ongoing series in which we share human insight trends (HITs) that we uncover from studies conducted by the UserTesting team. We hope you find these insights interesting and that they inspire you to conduct similar studies of your own!
What we did
Since the onset of the pandemic, the US retail industry has seen a 69% increase in online retail sales. We spoke with shoppers in the US and UK to understand what drives the decision to buy online versus in-store and what retailers can do to increase shopper comfort.
What we learned
Recommendations for retailers
Communicate safety precautions: Provide clear guidelines on how the store is protecting its customers and employees, including how items are sanitized prior to shipping. 
Optimize the purchasing experience: Make online shopping quick and easy to navigate, view, and purchase. For in-store experiences, consider innovative ways to improve purchase efficiency and increase shopper safety and comfort.
Make sure people can get what they need when they need it: Consider ways to streamline and expedite fulfillment.
Provide more incentives to shop: Shoppers are actively seeking out the best deals, sales, and coupons.
Hear from consumers
How shopping behavior is changing
Online: Online shopping is considered to be safer and more convenient, contributing to shopping behavior largely shifting to digital channels. Additionally, many stores are still closed, so online is the only option for many shoppers
I'll wait until I need a larger amount of things and hopefully go somewhere where it has all of them.
In-store: Consumers are using safety-related strategies, such as waiting until they have many items on their list, shopping for all items at one store, and getting in and out of store as quickly as possible.
What shoppers are worried about
Online
Will it fit/work?
Slow shipping/delivery
Return/exchange processes
Not seeing the item in person
Contracting the virus from packaging or products
In-store
Crowds
Item availability
Behaviors of others
Travel requirements
Safety of employees
Ease of return/exchanges
Stores and product sanitization
The main concern is whether I can get what I need and the time it will take. Stores restrict how many people can go in at any one time, which slows it down and there are a lot more queues.
Availability of stock is quite varied so I don't like going out for a wasted trip at any time, which has happened a fair bit so far.
Factors influencing purchasing decisions, online and in-store
Safety before and after purchase
How safe is the shopping experience?
Is the item essential or non-essential?
How many places do shoppers have to visit to find the item?
Is in-store or curbside pickup available?
Will installation or delivery workers need to enter their home?
Will the shopper have to take public transportation to the store?
Confidence in purchase
How rigorous will the shopping experience be? (E.g., Shopping for a refrigerator vs. a toaster.)
Does the shopper want to see, inspect, or experience the item in-person before purchasing?
Is this something they've purchased before?
Is the shopper certain of what they are buying in an item and/or fit?
Does the purchase require help from customer service or a sales associate?
What is the cost of an item? (The higher the cost, the more shoppers may want to be very confident in their purchase)
Is the item available or in-stock?
How difficult will it be to return or exchange the item?
Purchase timing
How urgently does the shopper need the item?
What is the cost of shipping/delivery of the item?
Share your insights with us! 
Have you conducted a similar study? Did these findings inspire you to run some experiments of your own? Insights are always best when shared, so share your biggest "a-ha" moments with us on Twitter with #RealHumanInsight.
Get the latest UserTesting HITs
Download the latest HITs one-pager to keep up with the latest human insight trends.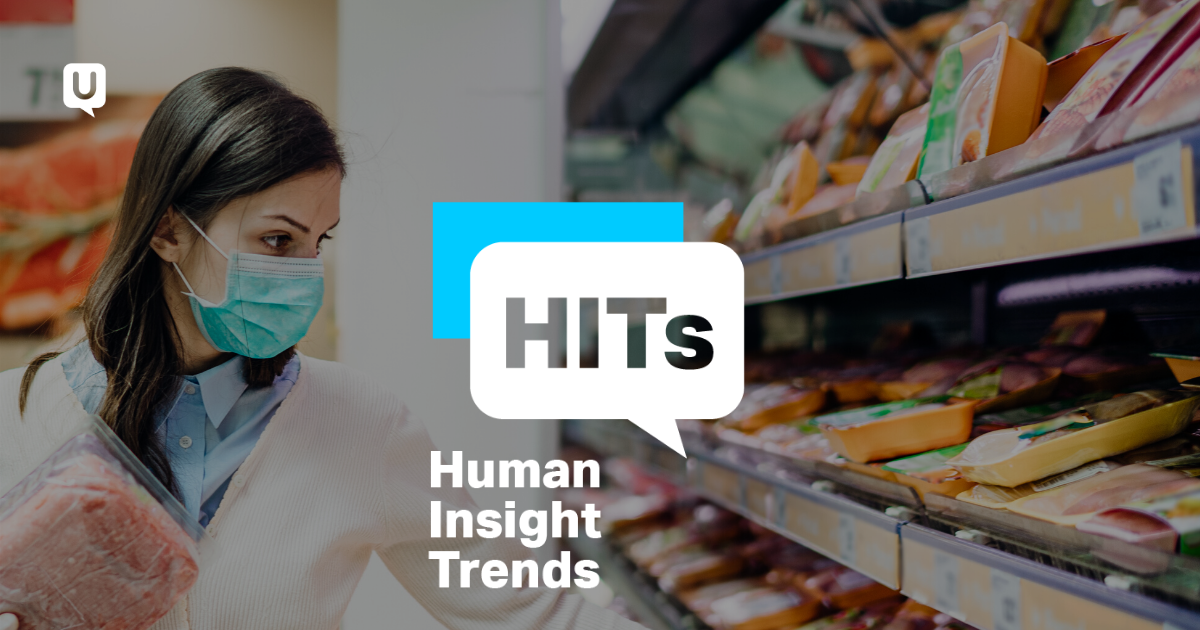 About the author(s)