What is customer experience (CX)? 7 industry experts weigh in
Image
Investing in customer experience drives revenue growth and increases customer loyalty. To do that, teams need to seek the answer to this question: What is customer experience (CX)? The Experience Economy is here. It's fundamentally changing how companies go to market, influence their buyers, and engage people throughout the customer journey. The consumer experience trumps all else—loyalty and dollars go to experiences, not products. So what is customer experience, exactly? It's become a widely-used phrase in the last few years, but the problem is there's no commonly accepted definition. Each person you ask will give you a different explanation. That being said, let's try to get a clearer picture of what it really means.
The definition of customer experience (CX)
There are many different definitions for CX, but at its core, it all comes down to how a person feels about the experience of interacting with your brand. Great CX is about providing a valuable, easy-to-use, and enjoyable experience to every customer, on every device, across every touchpoint—in a way that fulfills on the expectations that you set and the promises you made.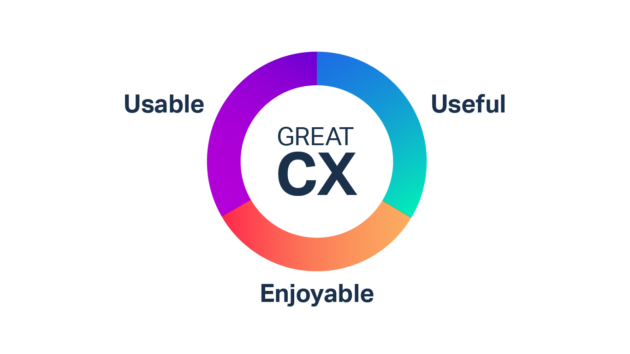 This customer experience definition is a great start, but we wanted to get a more comprehensive picture from thought leaders. So to help you gain a better understanding of what CX really is, we reached out to seven industry experts and asked them:
What is CX?
Here's what they had to say: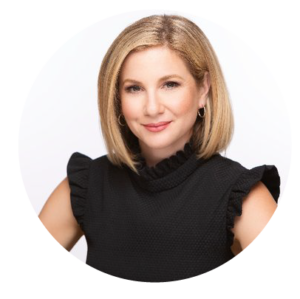 1.Blake Morgan, Author, Forbes columnist
"Customer experience considers everything the customer goes through—it's everything the customer touches, tastes, smells, hears, sees throughout the experience with the brand. What are they going to feel or think? It's being almost obsessive about the experience the customer has with the brand—the attitude of 'I want to be here,' rather than 'I have to be here.'"
2. John Koetsier, Forbes Columnist, VP of Insights at Singular
"Customer experience means caring. I recently went to the Apple Store in Vegas to buy a new case. An employee saw that my Apple-branded case was cracking and gave me a replacement, no charge. How do you think I feel about Apple and Apple service now? That doesn't always mean free stuff, which not all companies and not all business models support. But it does mean treating a customer like a person, not a unit. An individual, not a wallet with legs.The challenge for modern brands is to do that on all critical platforms their customers use, both digital and physical."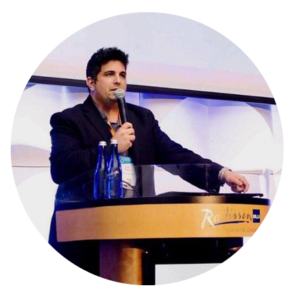 "Mary Meeker in her 2019 Internet Trends report noted a reality that Customer Acquisition Costs (CAC) can't exceed Lifetime Value (LTV) for very long. Lifetime value and post-purchase experience now matter most. Do you know why experience is so important? Because customers no longer care about being marketed to. They can find out everything they need to know about a product on their own. It's how you treat them and help them after their initial purchase that will win you their loyalty. Did you make them work for a service or product? Or was it easy, and did everything work? The companies that deploy customer experience programs, feedback loops, empower the voice of the customer and loyalty programs will be the survivors past 2020."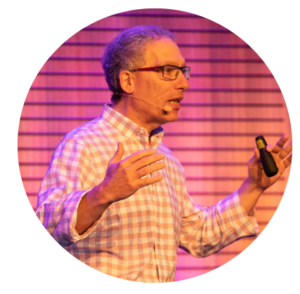 4. Bruce Temkin, Author, Customer Experience Matters blog
"The customer experience (CX) movement has taught organizations that they need to think of the people (yes, real human beings), who are their customers. To better serve those human beings, many companies have moved from a reliance on limited periodic research studies to a continuous insights model that is built on "instrumenting" key experiences and driving action based on how customers think and feel. Companies have recognized that experience is the only interface that they have with their customers, and are starting to operationalize this capability. As organizations master this discipline, which we call Experience Management, they are able to continuously learn, propagate insights, and rapidly adapt to insights from their customers and employees."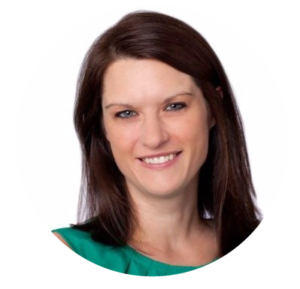 5. Janelle Estes, Chief Insights Officer, UserTesting
"Customer experience, or CX, is how companies go to market and engage people with not just a product but an emotional connection over the entire course of the relationship, with the goal of motivating and delighting people."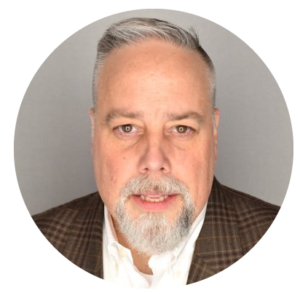 6. Douglas Karr, CEO of DK New Media and founder of MarTech.Zone
"Companies tend to view customer experience in a vacuum. Your brand is one minor player in your customer's daily engagement with many brands. You're not just competing with others in your industry. Expectations of customer experience are made across the spectrum of every company that your customer is doing business with. If you hope to grow, improve retention, and build advocates, you need to surpass the CX of every brand they're working with. This is why we see some industries continue to decline despite winning every award in their industry. The consumer or business customer doesn't care what industry you're in or whether or not you're the best in that segment. They expect you to have a superior experience like the other brands they're working with. The opposite is also why we see some companies skyrocket in growth in their segments. Zappos, for example, didn't provide the best CX of other shoe companies, they provided the best CX of virtually every retailer online. As a result, customers turned into raving fans and advocates which, in turn, grew their business beyond any marketing budget."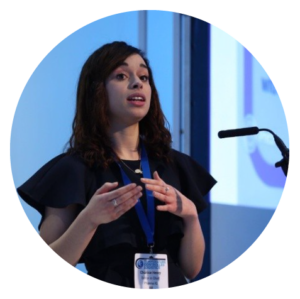 7. Chanice Henry, Editor-in-Chief of CX Network
"As many industries enter an economy where consumers are becoming comfortable with switching brands, customer experience is now a vital tool in today's business strategies. Companies need to go beyond merely claiming to put customers in the driving seat and actually put them there. It's about breaking free from obsessive business-first, product-focused mindsets and maturing to live and breathe a customer-first culture. Firms need to stay plugged into the voice of the customer and use the insights to guide the trajectory of their brand. Customer-centric validation techniques are crucial for educating businesses on how to improve products and processes. This is where success lies, rather than taking the risk of putting products to market that are born of internal corporate power-plays and 'gut feelings'."
Only 30% of consumers believe brands are focused on them
The ability to deliver a superior customer experience is becoming increasingly rare at exactly the same time it's becoming increasingly valuable. According to research by Gartner, 90% of customer-facing employees said they understood the needs of customers. Yet, PWC finds that only 38% of US consumers say the employees they interact with understand their needs. That difference is what UserTesting calls the empathy gap. Organizations that can integrate a seamless, delightful customer experience across all touchpoints, will have the possibility of blowing past competitors, as they'll be filling that empathy gap with customer-focused solutions and experiences. To successfully stand out from the competition, you have to approach your customer experience strategy in the same way that the world's most respected brands do—with a dedication to human insight and an unwavering focus on the customer.
For further reading
Want to learn more?
To learn how UserTesting can help you understand your customers through on-demand human insight, contact us here.
Guide
Learn effective strategies to structure and scale customer research resources within their organization.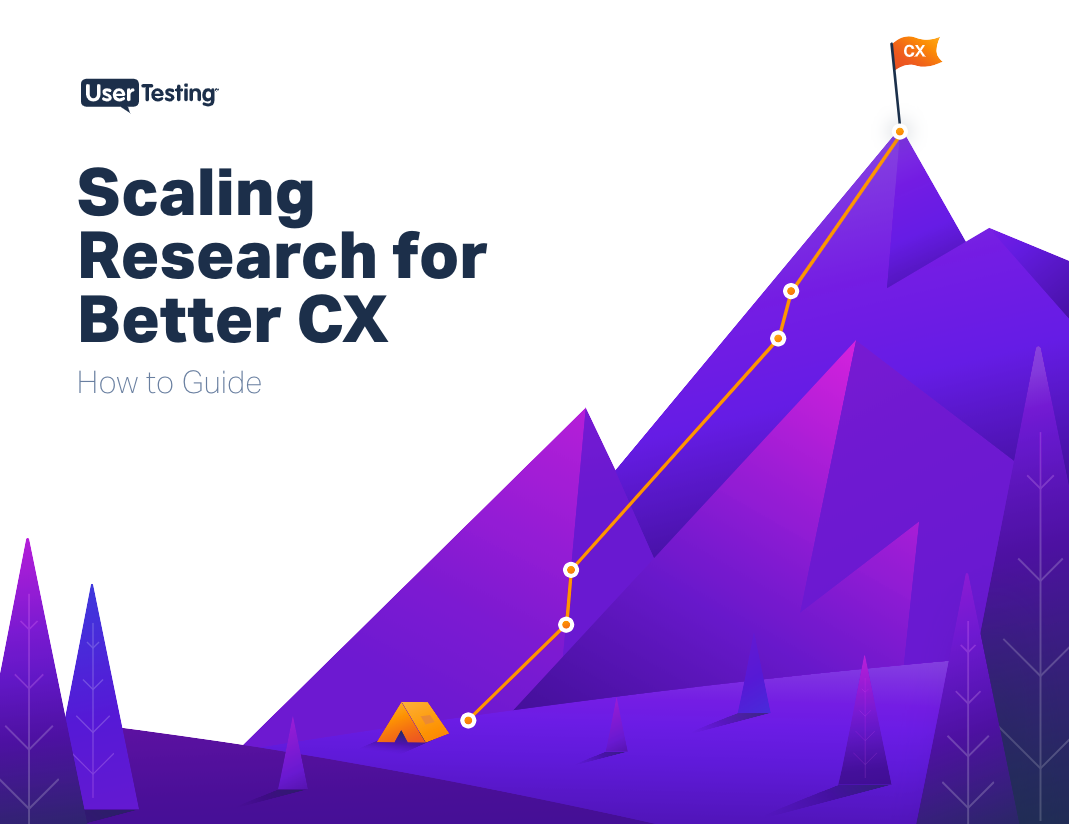 About the author(s)