Why you can't miss The Human Insight Summit (THiS) 2022
Image
Join us for UserTesting's annual customer conference, The Human Insight Summit (THiS) October 17-19 in New Orleans to spend two days with like-minded professionals in research, design, product, and marketing. This is your opportunity to connect with some of the industry's greatest minds focused on creating great experiences built on deep customer empathy and human insight.
Here's a sneak peek of what to expect in October.
Table of contents 
Just go ahead and block off Tuesday and Wednesday of conference week. You're going to be busy with a jam-packed lineup of keynotes, breakout sessions, networking opportunities, and more. With three unique tracks and over 15 sessions, you'll experience engaging talks, discussions, and panels led by leaders and experts at some of the most innovative organizations from around the world, including Adobe, AT&T, Fidelity, Microsoft, Zendesk, and more! 
Browse the agendas by main job responsibility and begin planning your NOLA experience.
Enhance your THiS experience with hands-on learning with one of our University Live Workshops taking place Monday, October 17. Catering to all experience levels and spanning various themes, there's something for everyone. Here's what you can get your hands on:
Workshop #1: Inclusive and equitable research [All levels]




Help understand audiences that represent the broad range of human experience on a global level. In this workshop, you'll learn how to leverage the UserTesting platform to build empathy with people who are living with disabilities, caregivers, and multicultural audiences.

Workshop #2: Advanced UserTesting platform features and how to use them [Intermediate, Advanced]




In this workshop, you'll get pro tips on UserTesting's most advanced features and complex testing. You'll learn all about how to utilize popular features like conducting a diary study, card sorting, tree testing, unboxing, and more.

Workshop #3: Planning ahead: strategic and long-term research [Intermediate, Advanced]




This workshop is a deep dive into how to conceptualize research and structure long-term plans using roadmaps for areas like competitive market analysis, and brand analysis. This is great for planning out your research roadmap when you don't necessarily have a tangible product or campaign to test.

Workshop #4: The art and science of storytelling: how to craft a compelling narrative [All levels]




In this workshop, you'll learn how to utilize the science of research combined with the art of storytelling to bring the insights you uncover to life—and maximize impact with key stakeholders.

 
To ensure attendees get the most out of the workshops, we're keeping the attendee limit low, and seats are filling up fast. Snag your ticket to THiS22 soon, or if you're interested in upgrading your existing ticket, email events@usertesting.com.  
Join us Monday, October 17, at the Welcome Reception for the grand opening of the Partner Pavilion. Check in at registration to collect your badge, then head over to the Partner Pavilion for food, drinks, and entertainment. 
You can also connect with our Platinum sponsor Quantum Metric, as well as Gold sponsors Contentsquare, Fuel Cycle, Optimizely, and Pendo. Visit all of the sponsor booths during your time at THiS for a chance to win a grand prize to be announced at the event.
Visit UserTesting demo booth: Curious about UserTesting? Head over to UserTesting's demo booth in our Partner Pavilion to get the full scope of how we approach human insight to create great customer experiences from all angles. Walk-in, or join one of our scheduled sessions.
Level up at the Genius Bar: Have a question about using the UserTesting platform?  Looking for advice on getting the most out of your testing? Stop by the UserTesting Genius Bar to chat with experts from UserTesting's Premier Support and Professional Services teams. From research advice to technical questions, we've got you covered!
Brainstorm with Product: Interested in brainstorming new use cases and ideas for improving your testing? Head to the Brainstorm with Product booth. You'll experience 1:1 discussions and interactive white-boarding sessions with the UserTesting Product team.
Learn and grow with UserTesting University: Stop by the UserTesting University booth and learn how to empower your users and teams to explore, learn and grow their skills with the UserTesting Platform. From first-time users to your most experienced power users, UserTesting University is the place for on-demand and interactive live courses to help you discover, learn and connect with everything you need to create great experiences. Try your hand at our UserTesting University Jeopardy game for a chance to win some fabulous prizes!
Cash in with CommUnity: Are you a CommUnity member? Visit our CommUnity store on Wednesday of event week to cash in the points you have earned. Not sure what CommUnity is? Stop by to speak with our CommUnity host, learn about our Human Insight User Groups, and meet other CommUnity members!
The party doesn't stop when the content does! Celebrate New Orleans style at The Fillmore at THiS Official Party Tuesday, October 18, from 7:00 PM - 11:00 PM. You'll enjoy live entertainment and fun activities, and come hungry! Delve into New Orleans-inspired cuisine and famous drinks. And don't leave too early—a surprise treat at the end of the night will be the perfect nightcap!
The networking starts now! Join UserTesting's award-winning CommUnity Tuesday, October 4, at 11:00 AM CST for a virtual Human Insight User Group, affectionately known as HUGs. 
Break the ice before you arrive to NOLA and meet fellow attendees, and discuss unmissable sessions and speakers you're excited to connect with. Plus, earn points to redeem at the CommUnity Booth at THiS!
Sign up for a HUG here. 
Need approval from your boss? Use this sample email template to help highlight how the skills, information, and networking opportunities gained at THiS can help drive the creation of more human-centered products and experiences—all of which can be shared with your colleagues to promote a more customer-centric organization. Use the template as a starting point for your request to attend, then customize to meet your needs.
Also, be sure to check your organization's policies and benefits for professional growth and development. Many organizations provide reimbursement for qualified expenses to attend conferences and training programs. Take advantage of this benefit to lower your cost of attendance. 
Don't miss out, save your seat and register today!
Event tickets start at $399 each, but we'd like to extend a discount to you for reading this entire blog post. Save $100 on your ticket using code THISBLOG. Availability is limited, so sign up today!
Join us in Seattle for THiS23!
THiS is an educational, industry event for anyone dedicated to creating great customer experiences—whether they use the UserTesting platform or not. THiS content centers on how companies can create more accessible, inclusive, and customer-driven experiences through greater human understanding. With breakout sessions, mainstage keynotes, hands-on workshops, and numerous opportunities to network with thought leaders, you'll gain immense knowledge, ideas, and inspiration to promote a more customer-centric organization.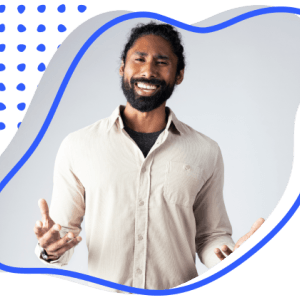 About the author(s)
Cara Sidoti
Cara is Sr. Corporate Events Manager at UserTesting where she leads our corporate event initiatives including our customer conference, The Human Insight Summit!