Why consumers love fintechs: CX insights and takeaways from UserTesting's Edinburgh breakfast
Image
Trendy. Innovative. Exciting. Those aren't typically words most people would use to describe traditional financial institutions. Yet at UserTesting's recent CX breakfast event in Edinburgh, that's exactly what we uncovered.
The changing face of technology for finservs
According to Raconteur, "technology has moved from being an exciting element of financial services into the mainstream, thanks to its disruptive power, effectiveness, and wide appeal." And we couldn't agree more. These insights were uncovered in a recently published report on The rise of UK fintechs, which we conducted to better understand the correlation between customer loyalty, customer expectations, and new players entering the UK financial services market. 
We shared these research findings for the first time with the attendees of UserTesting's CX breakfast event in Edinburgh—the first event of its kind since the launch of our European office—which coincided with and was promoted by the Fintech Scotland Festival.
Fintech start-ups are encroaching upon established markets, leading with customer-friendly solutions developed from the ground up and unencumbered by legacy systems. -Janelle Estes, Chief Insights Officer, UserTesting
To kick-off the event, we shared real-life customer videos, showing customers as they interacted with the finserv companies in the study. The videos illustrated certain aspects of why customers are choosing to use these products and a consistent theme of meeting and exceeding expectations was evident.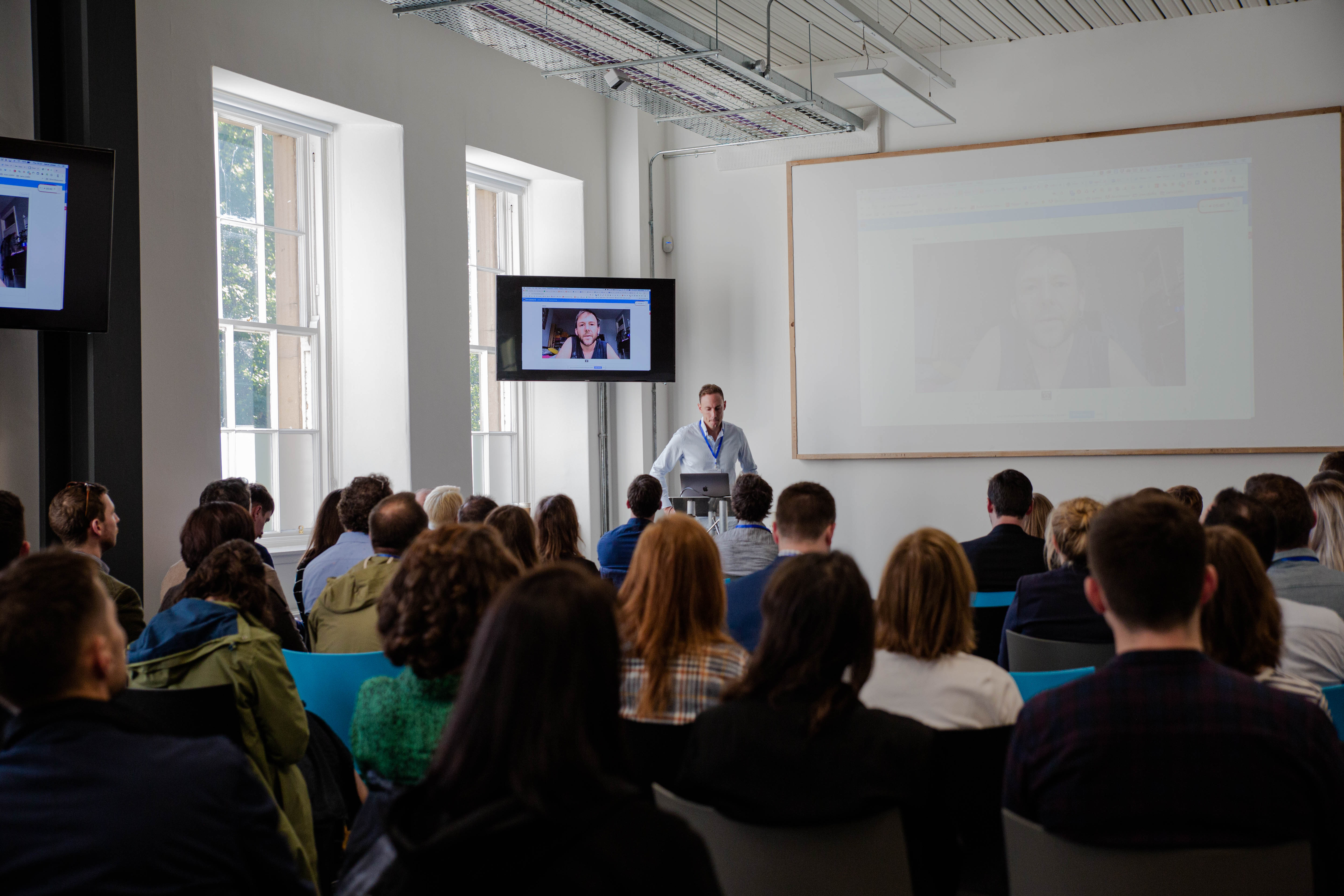 Three trends driving fintech CX
In-demand products and services: 

Fintechs are listening to market needs and are offering up the services customers previously did not realise they needed, such as digital wallets, automatic savings, and instant and hassle-free accessibility.

Trusted recommendation: 

When it comes to finances, people rely on trusted friends, family, and colleagues to recommend products and services. Rising fintechs are earning that trust by crafting customer-centered experiences that break away from traditional financial institutions.

Ease of use: 

Fintechs are putting the customer at the heart of their products and experiences and customers are taking notice. Seamless and superior digital experiences that exceed expectations are driving customer satisfaction and loyalty.
Can traditional finservs learn from fintechs?
Following the keynote, we transitioned to a panel discussion, facilitated by Cameron MacQuarrie, Managing Partner at CitrusCollab and CX expert with 25 years of experience within the financial services industry.
The panel included CX experts, Dave Ward, Founder and Creative Director of CreateFuture, Luke McKinney, Design Strategist at Nile, Esther Stringer, Managing Director at Border Crossing UX, Mary MacPherson, Digital Strategy and Transformation Leader at Lloyds Banking Group, and Roan Lavery, Co-founder & Chief Product Officer of FreeAgent.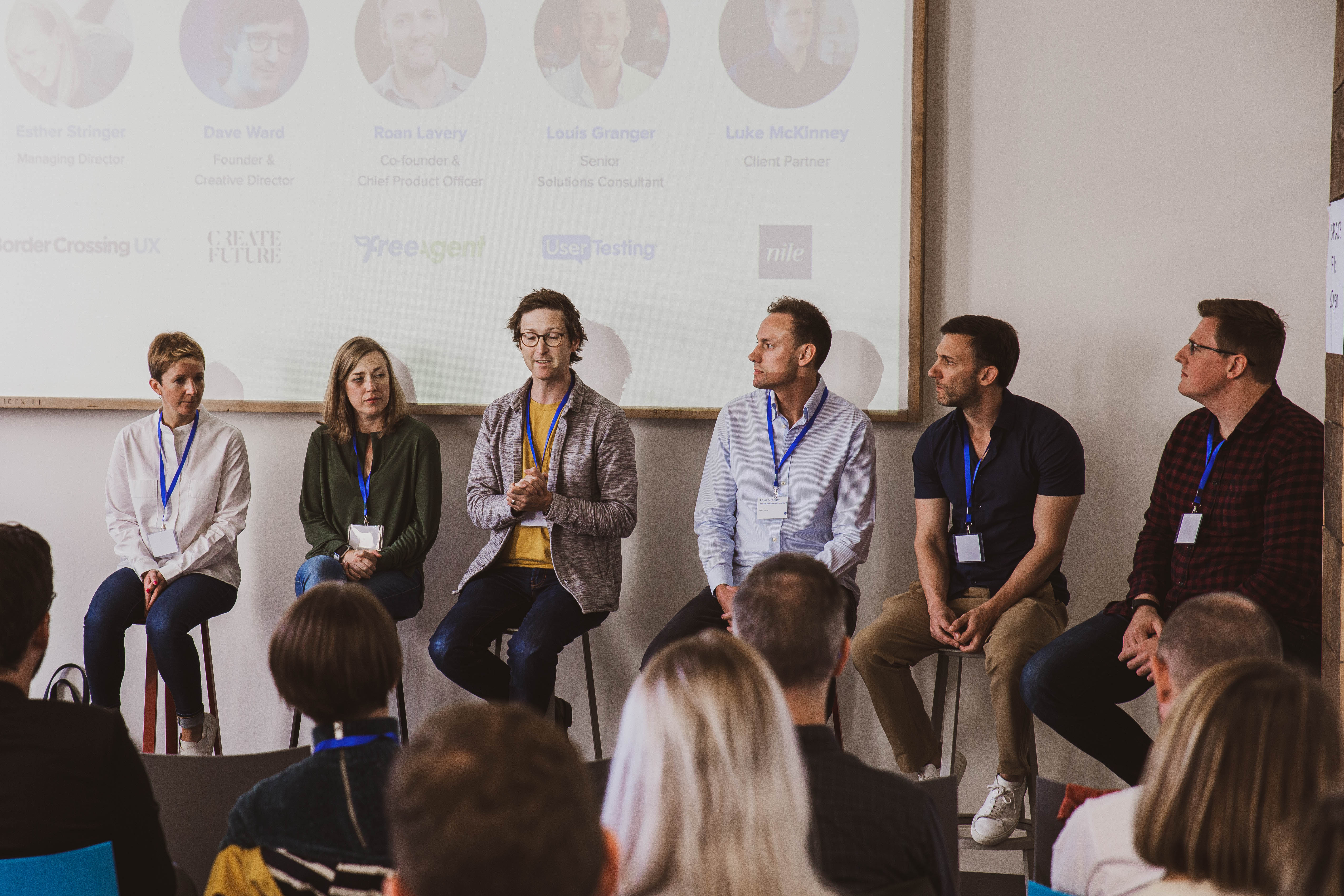 One thought-provoking takeaway from the panel discussion was the relationship between design teams and other stakeholders within traditional financial institutions. Specifically, the focus was on how teams work hard to promote the business case for CX research and processes like design thinking that will not only align with customer expectations but ultimately reach the overall business objectives.
  Cameron summed up the event perfectly by noting that the finserv playing field isn't necessarily a battle—it's a journey. Fintechs are learning from traditional financial institutions and vice versa. The ultimate goal is to deliver customer-centric services while achieving business priorities, and not forgetting to always keep one eye on the rise of fintechs around the world.
Banks, Fintech, and CX Designers best huddle together and dive deep on the science of experience. The real danger circling is 

TechFin; Facebook, Apple, and Alipay. -

Cameron MacQuarrie
Superior digital experiences court fintech consumers
There's no doubt that customer experience is a constantly moving target and the financial services industry is no exception. However, with great challenges undoubtedly brings huge opportunity—from the smallest fintech to the world's largest financial institutions.
The rise of UK fintechs
Discover what consumers like and dislike about doing business with fintechs and how to adapt your strategy to meet modern consumer preferences.