3 UX examples from innovative ecommerce companies
Image
An estimated 38.5 billion ecommerce transactions happen every year. And that number is expected to continue increasing.
But research from analytics firm RJ Metrics tells an alarming story. After analyzing approximately 110,000 ecommerce sites that generate revenue at a meaningful scale, researchers found that they break down into three distinct groups:
Top

— the largest sites make up 1% of total eCommerce businesses and generate 34% of the total revenue

Mid

— 51% of ecommerce sites generate 63% of total revenue

Bottom

— 48% are small ecommerce sites that generate 3% of total revenue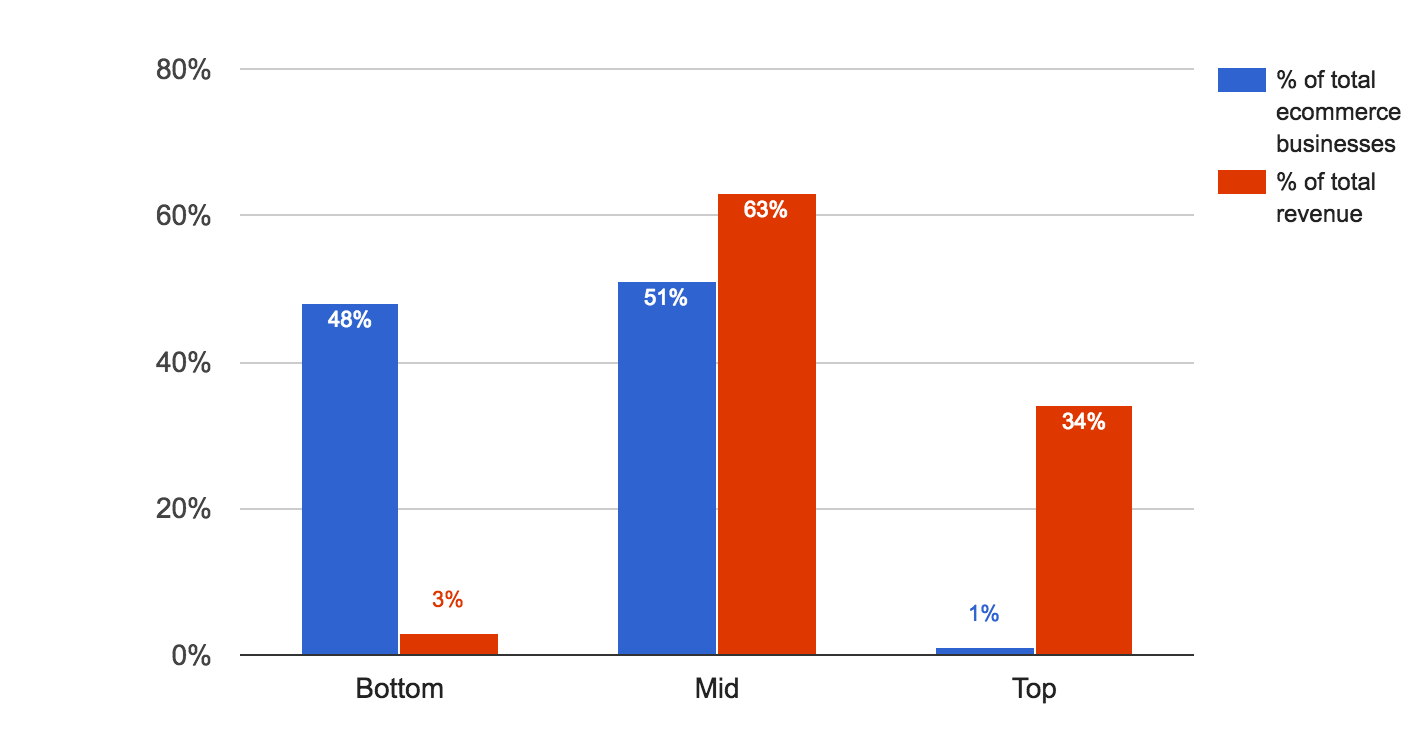 [clickToTweet tweet="The top 1% of eCommerce sites generate 34% of total eCommerce revenue" quote="The top 1% of eCommerce sites generate 34% of total eCommerce revenue" theme="style3"]
That means a tiny fraction of top performers is winning a lion's share of online sales. Which begs the question, what can the middle 51% of internet retailers do to survive and thrive?
Deliver a seamless, compelling experience for your customers
The answer will evolve over time. But, as Gartner said, customer experience will be the battleground companies are fighting over in 2016.
And the first step to thriving in a commoditized, algorithm-driven ecommerce environment is to provide a seamless experience—from the moment your customers initially discover your products, to when they make their first purchase, receive your product, and ultimately become an advocate for your brand.
"The key to sustaining rapid growth is understanding your 'must have' experience and then aligning the entire business around that experience." —Sean Ellis
Let's dig into three examples of innovative, high-growth retail ecommerce sites that deliver a seamless, 'must have' experience and engage their customers in creative ways. Each of these companies has three things in common. They all:
Remove the frustration from an experience that their customers previously had to endure

Eliminate their customer's fears, doubts, and uncertainties

Turn a conventional experience into something fun and engaging
(Note: Use these examples as inspiration rather than prescription. Your business model, products, and customers are fundamentally different from anyone else's. What works for other companies won't necessarily work for yours. So think about how you might apply the underlying principles to your specific situation, and then experiment to discover what works best for your organization.)
Now without further ado, here's what three ecommerce companies doing to win loyal customers.
1. Ipsy turned their sign up flow into a beauty quiz
Raise your hand if you enjoy creating an account for a new website or app you want to use. I didn't think so. Nobody likes signing up for an account. It's just a necessary evil we all have to go through to get our desired outcome.
But Ipsy takes the pain out of their sign up process by turning it into a beauty quiz.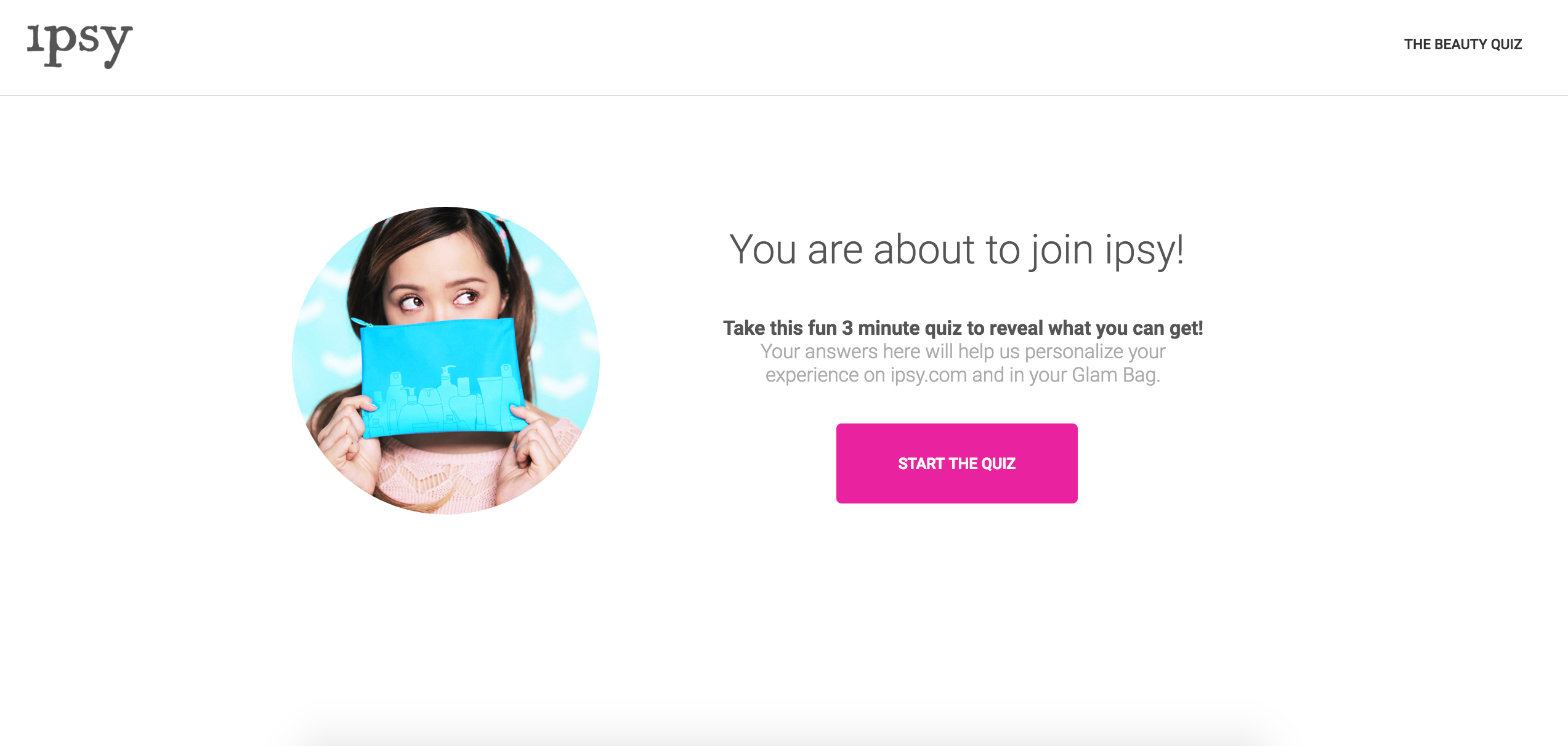 The answers you provide ensure you get products that are custom tailored to your personal preferences.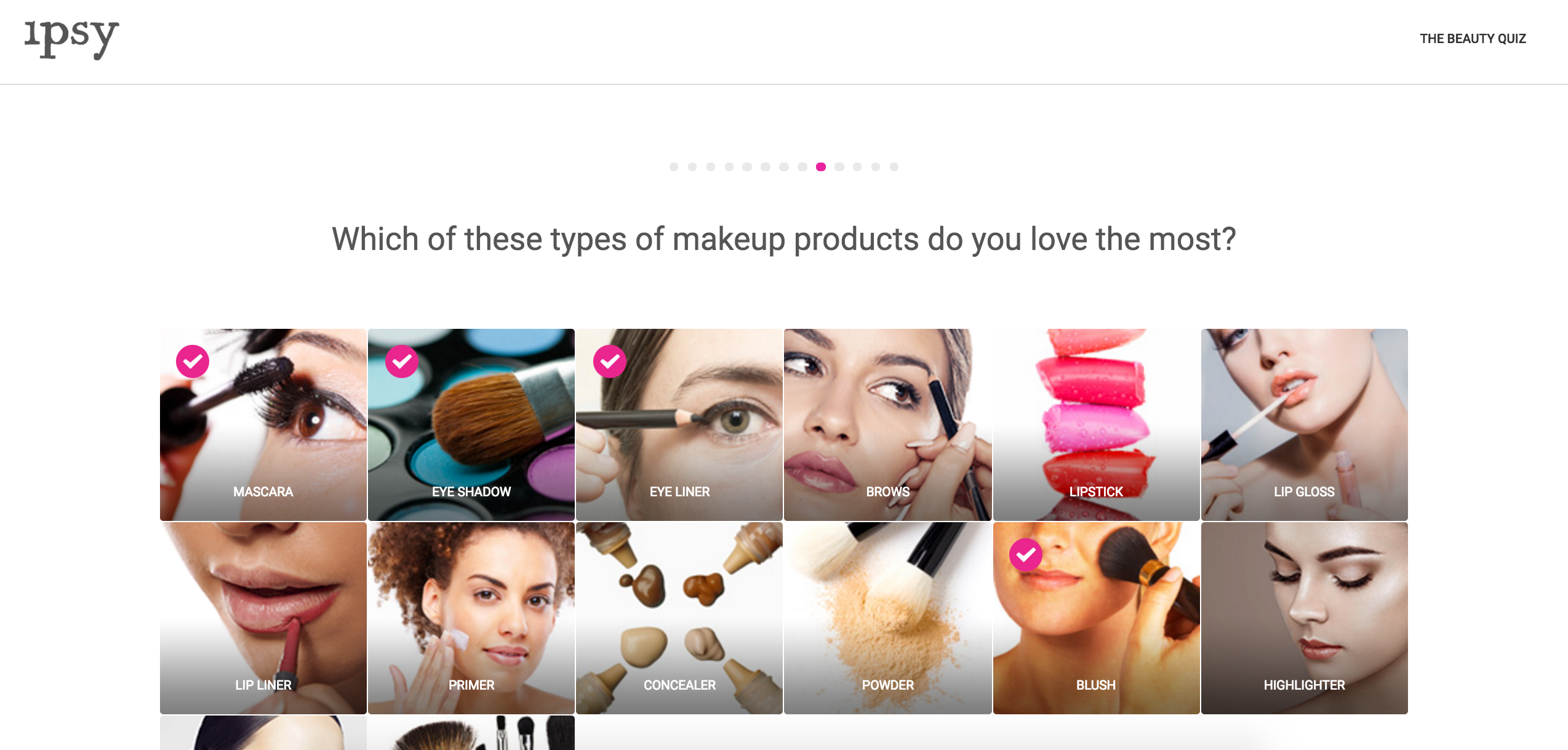 And even though they ask you to provide quite a bit of personal information, they make the process fun and engaging by making it like something you'd find in a fashion magazine.
Example user testing session
2. Alex and Ani created a drag-and-drop necklace customizer
When it comes to jewelry, everyone has a different style. Alex and Ani offer a large selection of pre-made necklaces. But if you can't find something that's meaningful for you, you can use their customer chain builder to create your own.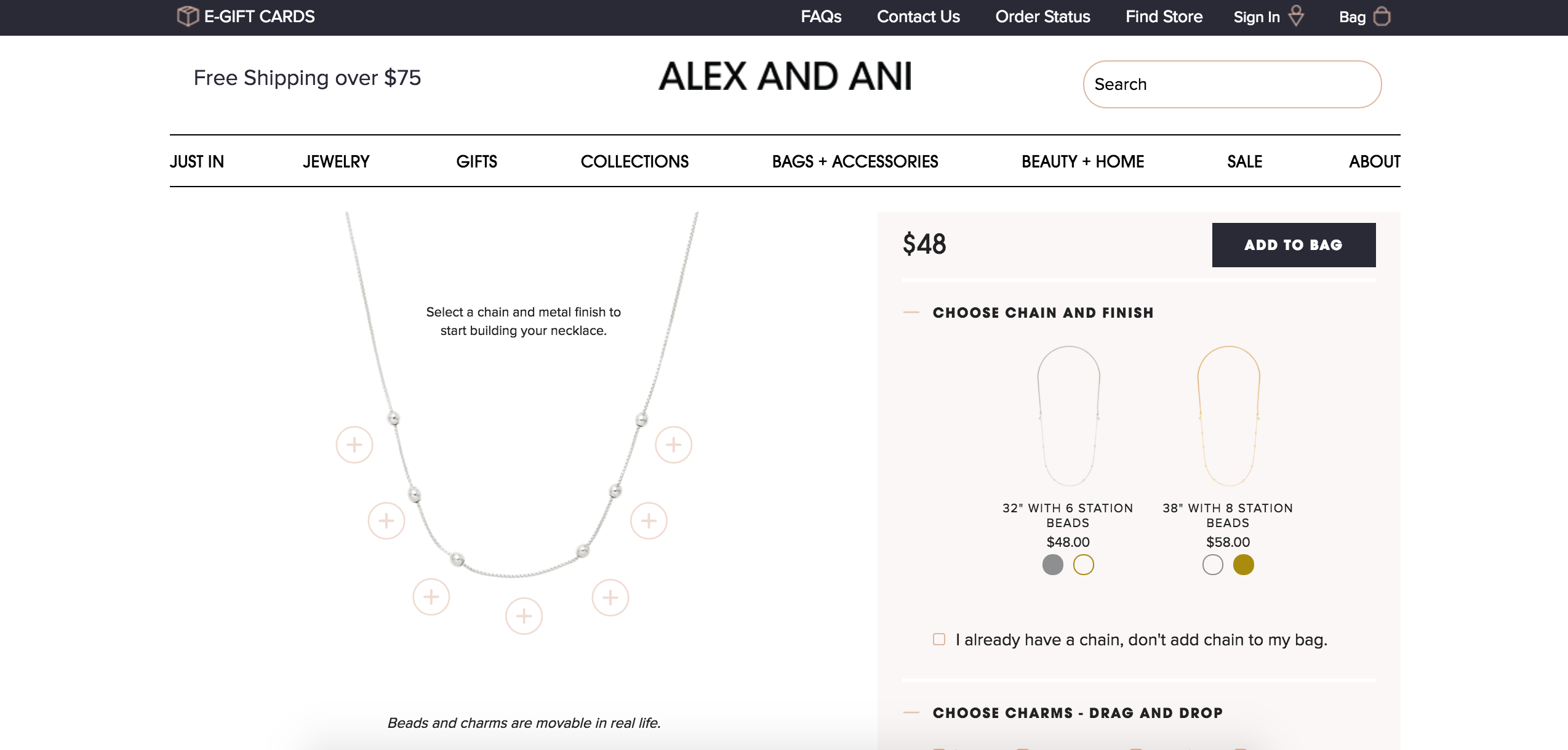 They make it easy for their customers to express their uniqueness.
All you have to do is drag and drop the charms where you want them.
The best part is that it's pleasing and beautiful, and it just works. And like James Currier said, "Never underestimate pleasing and beautiful."
Example user testing session
3. Warby Parker will send potential customers 5 glasses to try on at home for free
When Warby Parker was first getting started in 2010, everyone told them it wouldn't work because people wouldn't order glasses online without trying them on (the same challenge Zappos encountered when they started selling shoes online).
It's a valid point. I've worn glasses my whole life, and even if a pair looks good online in the pictures, there's no way to know whether they'll look good when you put them on. But Warby Parker removed all of my fears, doubts, and hesitations with their home try-on program.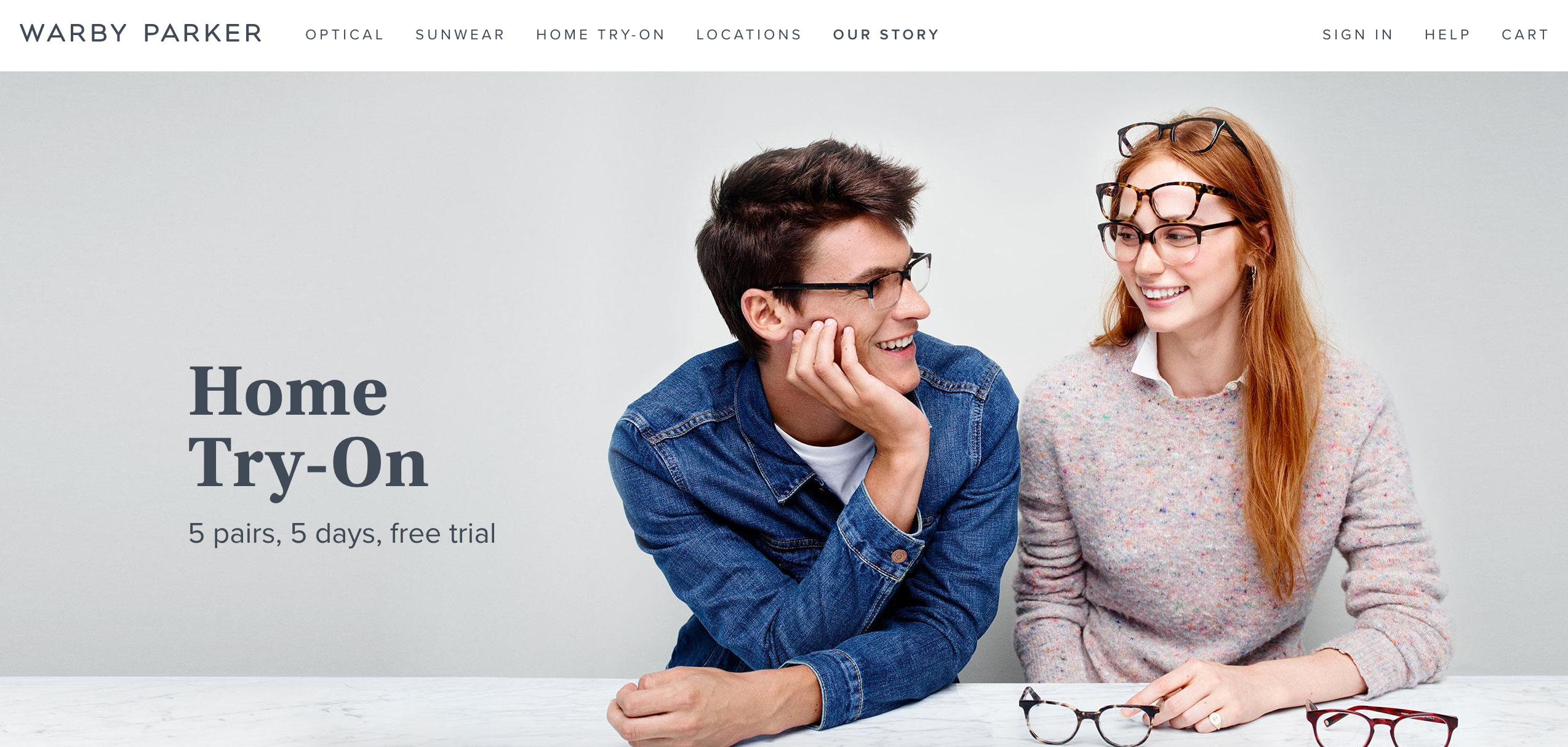 Here's how it works. First, you go to their website and select five pairs of glasses you'd like to try on.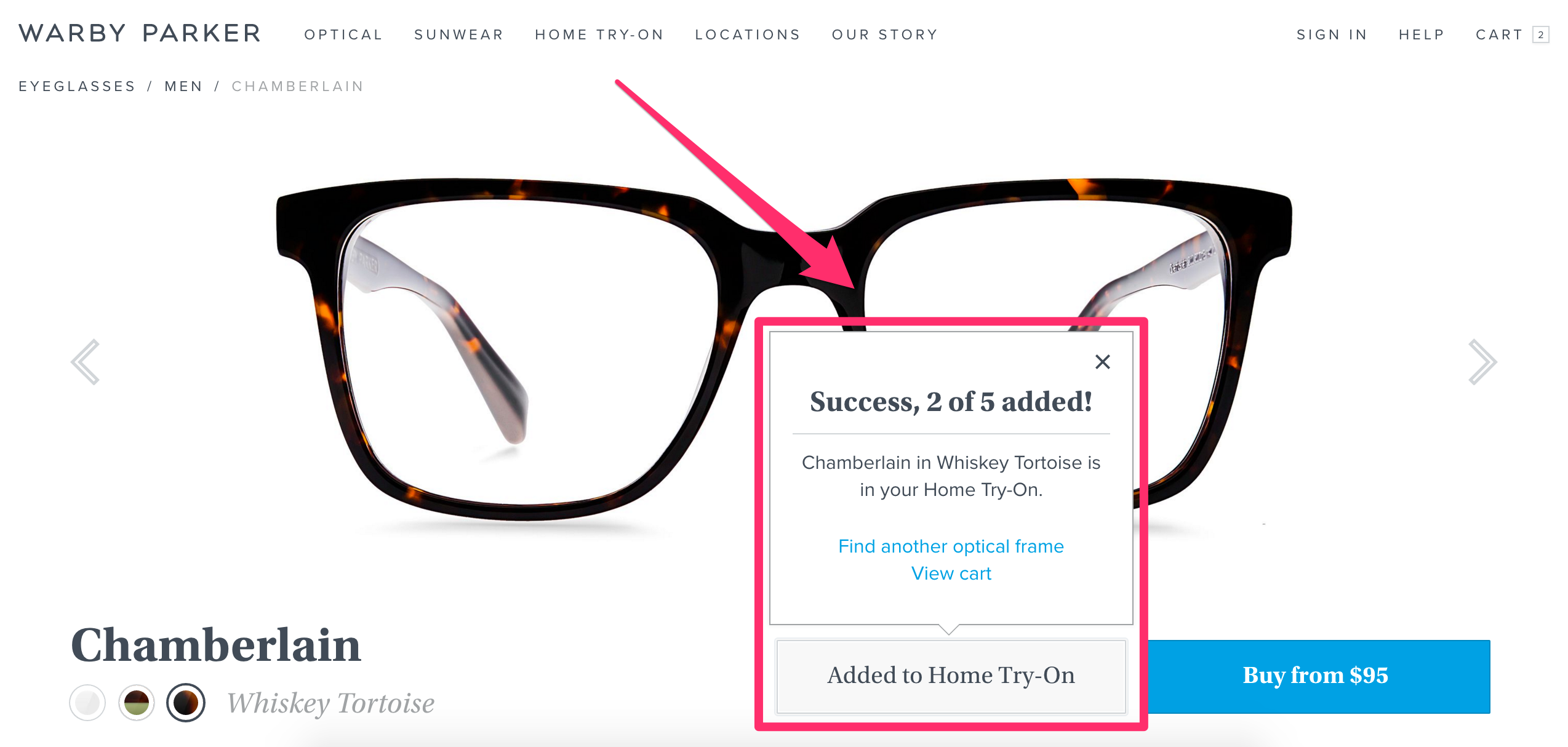 Then, they mail the glasses to you for free so you can try them on at home. And finally, if you find a pair you like you can order them online. If not, you can send them all back and order another five pairs instead—again, at no cost to you.
Example user testing session
Final thoughts: focus on the things that don't change
Basecamp founder Jason Fried said the best piece of business advice he ever got in his life was: "Focus on the things that don't change."
Think about that for your own customers. What are the things that will never change for them? Ten years from now, for example, your customers will never say:
I wish it was harder to find things on your site

I wish you didn't have an amazing return policy

I wish it would take longer to receive my product from you
Ask yourself: what's the end-result that your customers absolutely require? What kind of experience would they prefer to have as they go through the process of getting that result? And how can you seamlessly deliver that for them while removing the pain points they currently have to endure?
Focusing on the things that don't change will help you make your customer's experience as delightful and pleasing as possible.
Insights that drive innovation
Get our best human insight resources delivered right to your inbox every month. As a bonus, we'll send you our latest industry report: When business is human, insights drive innovation.