7 reasons shoppers abandon their carts
Image
Every ecommerce team would likely agree: shopping cart abandonment is one of the biggest obstacles keeping you from your sales targets. On average, 70% of online shoppers leave their carts before making a purchase. This damages conversion rates and increases customer acquisition costs. But here's the good news: there are plenty of smart UX design strategies for your online store that can help you decrease shopping cart abandonment and noticeably improve customer experience on your site. 
This is the first article of a two-part series in which we'll explore the top reasons shoppers abandon their carts before completing the purchase, and in the second article, we'll cover  10 UX solutions to fix these issues and make your ecommerce business thrive.
What is cart abandonment and what causes it?
Shopping cart abandonment happens when customers leave the ecommerce website before completing the purchase. Cart abandonment rate defines the ratio between visitors who complete the purchase and those who fail to complete the check-out process. 
The average ecommerce conversion rate is 1.92%—which means that about 98% of visitors globally don't finish their purchases. But before you can begin addressing cart abandonment, it's helpful to understand why it happens.
If your ecommerce site is struggling with cart abandonment, these points of friction are a good place to start investigating the shopping experience.
1. Extra costs
Unexpected costs that only appear at the checkout are a notorious complaint for online shoppers. Hidden extra charges can make people feel disappointed and fooled which may not only encourage them to leave your site without finishing their purchase but may also degrade their trust in your brand
2.

Unclear checkout process
Nowadays, people expect their online shopping experiences to be as smooth and convenient as possible. If the checkout process is complicated, requires filling in multiple fields, and requests lots of extra information, it can wear consumers down and lead to frustration and eventually unfinished purchases.
3. Requiring an account
If you're asking your visitor to make an account to complete the shopping process, you're  adding an extra obstacle between them and a finished purchase. A prime example of this is what's known in the UX industry as the $300 million button. A major ecommerce retailer wanted to improve its conversions and replace the required, "Register" in their checkout flow with a "Continue" button, noting that creating an account wasn't required to make a purchase.
Sales jumped 45% in the first month, and over the following year, sales increased by $300 million—all because the retailer removed the obstacle of creating an account.
4. Insufficient payment methods
Having one or two payment options on your ecommerce site is no longer enough. Customers now expect to see various payment options, and you can easily lose a customer if you don't provide them.
5. Slow shipping
When it comes to your shipping policy, it's not only about the price. There are many shoppers for whom the delivery time is an even more important factor. If your site is not offering express or same-day deliveries, you might fall behind your competitors. 
6. Page loading times
There's no easier way to ruin your customer's experience than by having a page that takes ages to load. Site errors make people feel insecure, so if your website is slow and crashes often, it will directly influence the visitor's willingness to make a purchase. 
7. The site doesn't look trustworthy
It's crucial that your ecommerce site looks trustworthy and secure for first-time visitors. Shoppers will be hesitant to share their credit card details and personal information on a site that they don't trust. If you fail to convince your customers that you will protect their data and identity, they will most likely abandon your ecommerce site without making the purchase. 
Wrap up
Shopping cart abandonment is a common problem faced by ecommerce professionals worldwide. If left unsolved, it can negatively impact your conversion rates and reduce sales. The good news is that some simple UX design techniques can help you recapture the abandoned carts and regain control over your conversions. It's all about optimizing customers' path to purchase, designing a checkout process that sparks trust, and ensuring a shopping experience that is convenient for your buyers. Check out the next article in this series, 10 UX design tips to address cart abandonment, to learn how to optimize and improve your ecommerce shopping experiences.
Test your ecommerce experience
Understand the entire shopping journey with these ecommerce templates, reduce cart abandonment, and improve shopping experiences.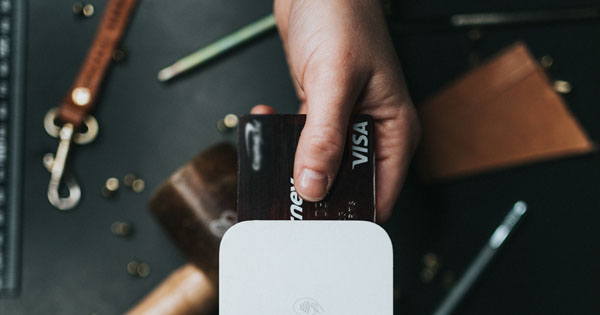 About the author(s)
Alexander Bickov
UX designer, creative thinker, and problem solver with 15+ years of experience in digital product design and growth marketing. He is a strong believer in the power of design and its ability to provide meaningful and emotional connections. His main goal is to connect people and products using strategy, creativity, and technology. Alex is writing stories and lessons he learned as a designer and entrepreneur about human-centered design, product design, design systems, inclusive design, rapid prototyping, and user research. You can learn more about Alexander on LinkedIn and Twitter.