5 ways to build customer trust on your site or app
Image
Each time a potential customer interacts with your site or app, you have an opportunity to build a relationship with them. Like most relationships, the foundation will be built on—and revolve around—trust. 
While it might seem like a mountain of a task at first, you'll find that it's a lot more manageable once you break it down into smaller action items. If you're not sure where to get started, here are five things you can do today to not only create a trustworthy site or app, but also provide a great experience for your customers.
1. Make contact information easy to find
You can have all of the FAQs and informational copy that you want on your site or app, but your users will always have questions. This is why it's important to have easily accessible contact information.
Just take a look at B2C sites like Verizon or Macy's and B2B sites like Marketo and Salesforce. Notice that there's either a link to their contact information or a phone number right up at the top of their site, where it's highly visible and easy to access.
Marketo's site features two ways to contact them right on their header, so you'll always know where to look, no matter where you are on their site. While this method works for many sites, there's no guarantee that this placement will be as effective with your users. Run a few quick tests on the placement of your contact information and see if your users find the placement on your page intuitive. If your users have trouble finding it, test a few other placements to find one that works well for both of you.
Be sure to also couple your easily accessible contact information with great customer service, and you'll have a 1-2 punch that's sure to gain the trust of prospective and existing users.
2. Offer help options
Internet users have instant access to information, so it's no surprise that a majority of users want instant responses to their questions.
One of the most effective ways to immediately address questions and build trust with your site's visitors is through live help methods like chat bots, live help, or contact forms.
Just like the placement of your contact information, be sure to also test the placement of your help options. After all, there's no sense in having this feature if your users can't see it or have trouble accessing it. Does it work better living in your contact us page, or as a tab floating over all of your pages? These are questions you'll be able to answer after testing this feature on your site or app.
3. Show off your customers
If someone tells you, "trust me, I'm a doctor," you'd probably be a little skeptical until they were able to prove it. The next best thing would be getting confirmation from a third party, ideally from a large, reputable group of individuals.
This is the exact purpose that a customer list serves.
This concept is frequently referred to as social proof. It's an effective way to build trust in the eyes of your site's visitors and give you added credibility, especially if done correctly. 
4. Highlight testimonials and endorsements
If you happen to have some high-profile companies, industry experts, or publications who'll vouch for you, don't be afraid to show off what they've said about your product or service. If you can work these into a case study, that's even better!
It's important to be careful in citing endorsements and make sure that they're relevant to your audience and service.
5. Clean up broken links
Laugh all you want at how basic this tip is, but clicking a dead link is jarring, and it's one of the most effective ways to lose credibility with a site visitor who might otherwise have been having a great user experience.
Don't let all of that goodwill and trust you've built up go to waste with dead links. Use your preferred webaster or SEO tools to see which links are sending your users to 404 error pages, and be sure to monitor activity on your error pages. Google's analytics blog has a few tips you can easily implement, so you can start knocking out your dead links today.
*Bonus tip: compare your site to competitors
There's no better way to get a competitive edge on your competitors than to learn what works and what doesn't work for them. When testing your site alongside your competitors, don't be afraid to ask your participants which site they trust more. You can even have them grade each site on a scale of trustworthiness.
Do your customers trust your site or app?
Try UserTesting's data privacy template to understand how comfortable customers feel sharing their data.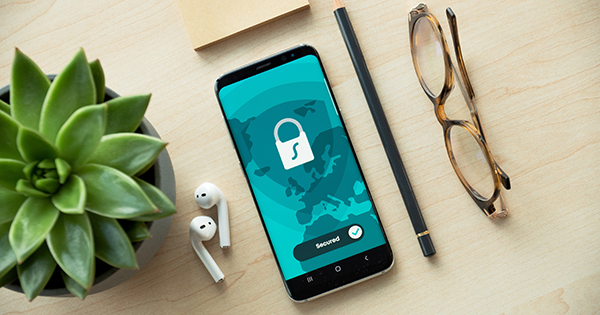 About the author(s)