Calculating the value of UX research
Image
Tracking revenue to research
One of the most compelling arguments for UX research is that it can directly impact revenue. When compared to performance before implementing a UX research strategy, many companies see an improvement in sales-related metrics, such as overall conversion rates and average order size. Your research and product teams will need to work closely together to focus on the improvements that will make the biggest business impact.
Work with your Product Manager to prioritize KPIs that need to be improved. For example, how would a 1% increase in conversions on your pricing page impact revenue per month? Share these goals with the research team leader.
Task your research team with discovering where improvements can be made and how they are expected to impact the desired outcomes the team has outlined.
Once the research is complete, your product team can get to work on developing the improvements. Then, your team can measure the outcomes of the changes so you can easily track them back to the research.
Review your company's key goals and objectives for the coming quarter or year. Then determine what products or services contribute most—or least—to that goal and use those as your initial focus for UX research. The improvements you share will show clear value to stakeholders while being in line with your company's objectives.
Benchmarking results
Measuring a variety of metrics both before and after product improvements is a powerful way to illustrate value. To do this, your team will need to create a baseline from which you'll measure all future progress.  
Start by noting the key metrics you typically track when measuring the product's performance. This can be anything from conversion rates to average order size to NPS scores.
Establish who on the team will be responsible for tracking and communicating the results. If your research and product leaders are meeting together on a weekly basis, this will be one or both of them.
Determine how often you'd like to measure results: weekly, monthly, or quarterly. This will depend on what you're studying and how long your development cycles are. It may take a cycle or two to determine the best intervals.
Once you've established your timeline, track your results over time, making sure to note what UX research was conducted and what product changes were introduced between measuring each metric.
Be sure to incorporate sample user videos, both before and after changes have been made, to help you illustrate the improvements.
Proving the ROI of UX research
Learn how to determine the unique value of UX research to your organization, improve team processes to increase alignment between Product and Research teams, and mature your organization's approach to UX research.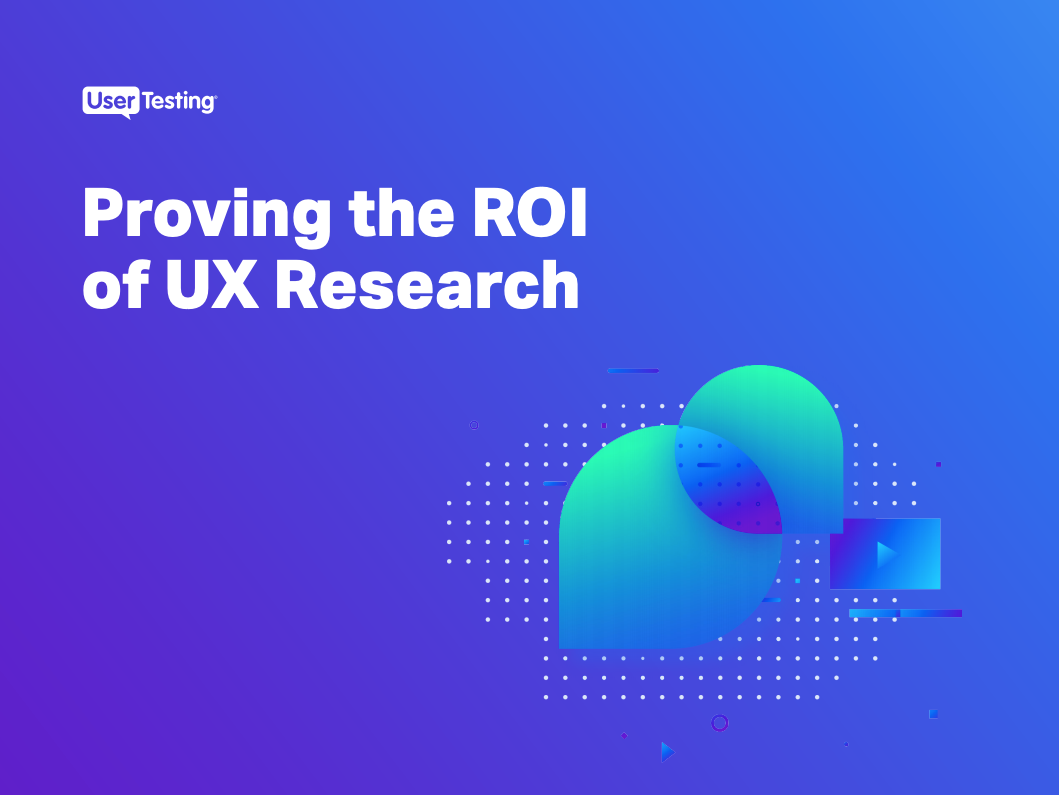 About the author(s)