The power of empathy in leadership
Image
As a Chief Revenue Officer, when I'm considering joining a new organization there are a few factors I consider. Am I excited about the solution the company has to offer? Am I excited about the stage the company is at and where it could go from there? Do I see proof that there's a strong product market fit? When I joined UserTesting it was because it checked all these boxes for me, as well as one more that I place a very high value on—a culture of empathy.  Empathy is not only something that we think about every day at UserTesting as we work on helping others to develop it for their users, but it's also integral to how we operate as a company. This makes us better, not just at what we do for our customers, but also as colleagues and as leaders.  A perfect example of how we embrace a culture of empathy is being very deliberate about assuming positive intent. This is something we continually reinforce across the organization and I talk about it in my team meetings all the time. It can be easy to jump to conclusions about what someone meant by a particular comment or action. However, if we simply take a step back, assume positive intent, and try to look at the situation from that person's perspective, usually they have the best interests of the company at heart. When a whole company operates with this mindset a lot of the frustration and conflict that can sometimes arise in a fast-paced, high-pressure environment can be mostly avoided. The result is a happier, more productive team.    
Nobody cares how much you know until they know how much you care. -Theodore Roosevelt 
The focus on empathy aligns perfectly with my long-held philosophy that truly impactful leadership is rooted in emotional intelligence (EQ), which is commonly defined as the ability to identify your own emotions and the emotions of others and use this information to guide behavior.
What is leadership with emotional intelligence?
Building consensus and collaboration around common goals

Serving the people that work for you; giving them the tools to succeed and empowering them to do so

Motivating or inspiring people to achieve tasks, goals, and strategies

Creating an environment in which people can do their best work and then holding them accountable
Tapping into empathy and EQ is the key to any human relationship, whether it's between a manager and their team or a business and its customers.  Empathy is being aware of the feelings of others and how those feelings impact their perception of the world. It doesn't mean you have to agree with how they see things, rather it means you can understand why they see things the way they do. I think about it as having both personal components of self-awareness and self-management, as well as the social competencies of social awareness and relationship management. Studies have found that people with average IQs outperform those with the highest IQs at work 70% of the time. The difference is EQ, which starts with empathy. Increasingly there's a claim being made that empathy is becoming the number one skillset for success in business and will be more so in the future due to the power of relationships in an AI world. As we get further away from face-to-face interactions with our customers, there's a growing need for a way to connect with them. Empathy is that bridge, and we help people build it by bringing the voice of the customer to the table when key business decisions are being made.  I know I'm not alone in believing that more and more we'll see empathy becoming the foundation for great company cultures like the one we have here at UserTesting. I've seen firsthand the benefits of this for employees and for customers and I can't wait!
Want to learn more?
If you'd like to learn how UserTesting can help you understand your customers through on-demand human insight, contact our team here.
Welcome to the Experience Economy
Learn how organizations are adapting to meet the ever-changing needs of consumers in the Experience Economy.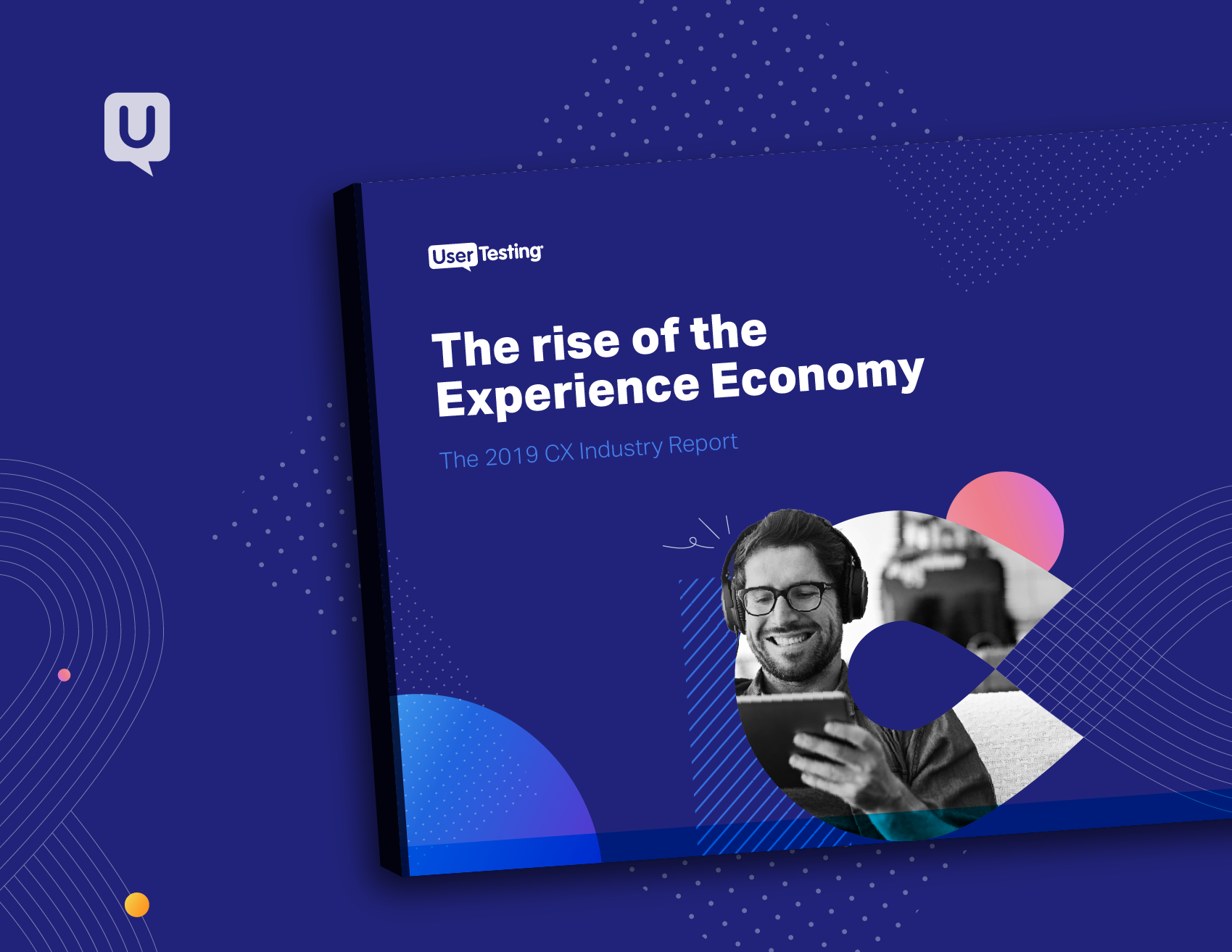 About the author(s)
David Satterwhite
David brings over 20 years of sales leadership in enterprise technology to his role as Chief Revenue Officer of UserTesting. Starting his high-tech sales career at Oracle and having run and led global sales teams for various stage businesses—from pre-revenue to $125M+—David has a solid track record of successfully building and scaling worldwide sales, customer success, and business development teams.