The top product management certification programs of 2022
Image
Many product managers have learned their job on the spot, but what if you're just starting out or want to take your product management career to the next level? While there's much to learn on the job, taking a deeper dive into product management can not only help you gain new skills but it can also set you up for success when it comes to future roles and responsibilities. One way to do that is through a product management certification program.
Before we delve into the certification programs, let's understand the ins and outs of being a product manager. We spoke with four product managers of varying levels of experience to learn more about their roles and how they got there. Here's what they had to say, along with tips and advice for aspiring product managers.
After such great advice, you probably have a better understanding of what the role entails. For more information about product management, we compiled a list of certification programs—both in-person and online programs—organized by time commitment and who it's geared towards. These will help you grow your career and find new and exciting ways to keep your customer at the center of it all. 
Table of contents
It's important to remember that there's no definite answer to this question, as it depends on your unique situation. A certification course may be ideal for one person but unnecessary for another. We spoke to four product managers—half of which took a certification course, and half of which didn't. Of those who completed a certification course, they agreed that it's a worthwhile investment if you're an aspiring product manager or looking for a career change. 
Should aspiring product managers take a certification course?
At this stage, you're new to the world of product management and may not be familiar with key terms and objectives. Devin Pantess, a senior product manager says, "I think the best place to start would be to take some initial classes to get familiar with the lingo, common tools, and best practices… that way when you drop in, it'll be less like drinking from the fire hose and more like drinking from the kitchen sink." 
Should tenured product managers take a certification course?
If you're a tenured product manager, a certification course may not be as necessary as you might expect, especially if you have a tight budget. A senior product manager we spoke with, Sandra Trenevska, said their course refreshed their existing knowledge but didn't offer anything new. If you've been in the industry for a long time, it's likely that on-the-job experience offers just the same if not better knowledge. However, if you want to refresh your skillset, especially after pivoting back to product management after some time away in a different industry, taking a certification course is an ideal step. 
Will a certification course teach you on-the-job skills?
Although a course will teach you technical skills, it won't teach you the soft skills you'll need to exceed at your job. The product managers we spoke to agreed that you may not learn how to deal with ambiguity and working strategies on the job from a course. Courses won't teach you "How to get a team to run efficiently and how to deal with different personalities in the workplace," says a 31-year-old director of product that we spoke to. 
Though, receiving a certification can be a great way to learn how to build a product from ideation-to-launch and the tools you need to be successful. 
The program you choose will be influenced by your schedule, background, and current stage of your career. While it can seem like there's an overwhelming amount of options, here's what to look for when assessing what's out there. 
Curriculum
Not all course curriculums are built the same and keep in mind that some courses have prerequisites, from a set number of years of work experience or a diploma, which will narrow down your search. You'll want to look for a challenging course that can advance your current skill sets and suits the PM knowledge you already have (if any). 
Trenevska recommends that students ask for an in-depth version of the curriculum before starting the course. This way, you can get a headstart on understanding expectations and won't feel misled if you don't learn something you were hoping for. Consider what you prioritize and how you learn best, as some courses may be more video-based while others may have a heavier emphasis on exercises or peer coaching. 
In addition, Trenevska says to find recommendations from other people who have taken the course you're interested in, which can also lead to valuable networking. 
Organization and instructor
A great instructor can take the course to the next level. Before committing to a course, do further research to examine how credible the organization and instructor are. Consider even asking for recommendations from peers or contacting the organization to learn more. You can even leverage search engines or LinkedIn to learn about the instructor's career trajectory, background, and credentials. 
Pantess says to look at which courses are "accepted in your industry, which ones are recognized, which ones do other professionals in the industry have, and to look at what people are talking about in the thought leadership blogs."  You can also research the organization you're interested in working for, which may have clues on their job listings or sites on the programs they recommend or look for when assessing candidates. 
Online or in-person course formats 
While it may seem like most courses are online nowadays, there also exist in-person PM certification options if that suits your needs better. Online courses are ideal if you prioritize working independently and learning at your own pace. One product manager wished their online course provided "live conversations or a more engaging discussion thread… because everyone taking the classes is interested in product management and progressing their career, so there may have been an opportunity to connect people." 
If you prefer interactive learning and engaging with other students, and conveniently live near an in-person option or are willing to travel, an in-person course could be the better choice. 
Budget 
Course costs can rack up, especially if they require textbooks or other materials, with a range between hundreds of dollars to thousands—so consider whether or not it'll be a beneficial investment. Some employers may even pay the cost! Check with your employer to see if they'll cover these expenses as part of an educational or learning reimbursement. 
Don't forget that there are even free courses available. The University of Virginia and the University of Maryland offer free product management courses, but there's a fee to receive the certification. This is a budget-friendly option that can teach you the fundamentals of product management. 
Depending on your financial situation, spending thousands of dollars on a course may be worth it if your salary after landing a job will be double or even triple that. Pantess says, "What's the long-term financial value for you? If you can make an extra 10-25% after getting the certification, do it."  
Who is this for?
Boston University's Digital Product Management program offers graduate-level courses that are great for anyone who would like to gain hands-on experience in applying product best practices to real-world applications—and gain deeper learning. 
The course is geared toward more intermediate product professionals that are looking to gain more knowledge and expand their skills. You can expect to learn product roadmaps creation, social media and market testing, and management practices. 
How long is the program?
There are five program courses total in the program that a participant needs to complete to earn a verified certificate. For Digital Product Management, it will take up to nine months. 
Who is this for?
UC Berkeley's Product Management Studio is here to help you "craft, tell, and sell your product's story." It's an immersive program designed to help you take everything you learn in the classroom and use it in your workplace.
This program is for experienced professionals focused on product design, product development, launching, marketing, selling, and managing products across all industries.
How long is the program?
It's eight weeks, with 40 hours total to complete. It includes everything from weekly videos and exercises to peer coaching sessions. At the end of it all, you'll receive a Product Management Studio Certificate of Completion.
Who is this for?
Udemy is a great source for online learning and their Become a Product Manager courses are no exception. If you're just starting out in product management or wondering if this is the career path you'd like to pursue, then this is the course for you!
It's a program designed to give you a comprehensive understanding of product management, with the help of videos, activities, and interviews, among others. 
As of July 2022, Udemy has confirmed that over 4000 of this course's students have gone on to be product managers, with a roster of organizations like Google, Airbnb, and Wayfair, to name a few. 
How long is the program?
This program is about 13 hours of on-demand video that you can complete whenever, wherever. Full lifetime access to the program is included with your course.
Who is this for?
The Optimal Product Management program is perfect for learning all of the core skills required to be a successful product manager. This program has a little something for everyone from beginner to advanced, whether you're just starting out or you're an organization looking for a course to make sure all of your product managers are on the same page. This program has three different options—an in-person, online, and a self-study option.
How long is the program?
The course usually takes between 15-20 hours to complete and includes 18 modules, quizzes, and interactive exercises all culminating in the Optimal Product Manager exam that's administered by the Association of International Product Marketing and Management. It's recommended to complete the training and sit for your certification exam within 2-3 months.
Who is this for?
As they say on their page "Great Product Managers are made, not born." With a first-of-its-kind degree, the MS in Product Management has created a specialized curriculum with an internship and capstone project to create world-class product managers.
While you don't need a deep knowledge of product management to join the program, you do need a Bachelor's degree and GMAT scores to apply since this is a Masters program.
How long is the program?
The program itself is a 12-month commitment that runs throughout the school year and will help you develop the technical and leadership skills you need.
Who is this for?
The Certificate in Software Product Management program is for "tech industry professionals that are looking to enter or advance in the field of product management." By the end of the program, you'll be able to manage the product lifecycle from start to finish and bring any product to market.
As part of the requirements, you'll also need at least three years of work experience and two years of a completed college education.
How long is the program?
The program itself takes eight to nine months to complete with classes occurring during the evening, so you can still find your work/school balance.
Who is this for?
If you're already a product manager, then there's a good chance you've heard of Mind the Product. Their public workshops are great places to learn about everything from product management essentials to leadership. With workshops in the states and internationally, it's just a matter of finding which one works best for you.  
How long is the program?
We know it sounds too good to be true, but the time commitment is only two consecutive half-day sessions. Depending on your skill level, you can choose the workshop that would be best for you, whether it's Product Management Foundations or Mapping for Product Managers. It's important to note that these workshops are usually the day before the start of the conference.
Who is this for?
Stanford University's Continuing Studies has created a whole category of courses for professional and personal development, including some for product management. They have courses covering everything from the Fundamentals of Product Management to Product Management for the Internet of Things.
In order to be admitted for a course, all you need is a high school diploma or its equivalent.
How long is the program?
Courses can range anywhere from 8-10 weeks depending on the class you're looking to take. It's important to note that while some are in-person, some are also offered online depending on the quarter.
Who is this for?
Product School's courses are perfect for a working professional that's looking for a part-time program designed to fit into their schedule. Their instructors are real-world product managers that work at companies like Airbnb, Google, and Facebook. You'll learn how to build software products, get a job in the field, and get certified.
How long is the program?
The course is around eight weeks with classes occurring on a five-day schedule. They also have the option of an accelerated one-week course.
If there's one thing we know, it's that no matter which option you choose to further your education, you'll be in great product hands. Now go forth and learn!
Further reading
For more on product management, check out: 
Guide
Learn how to plan, conduct, and analyze remote customer research with this comprehensive guide.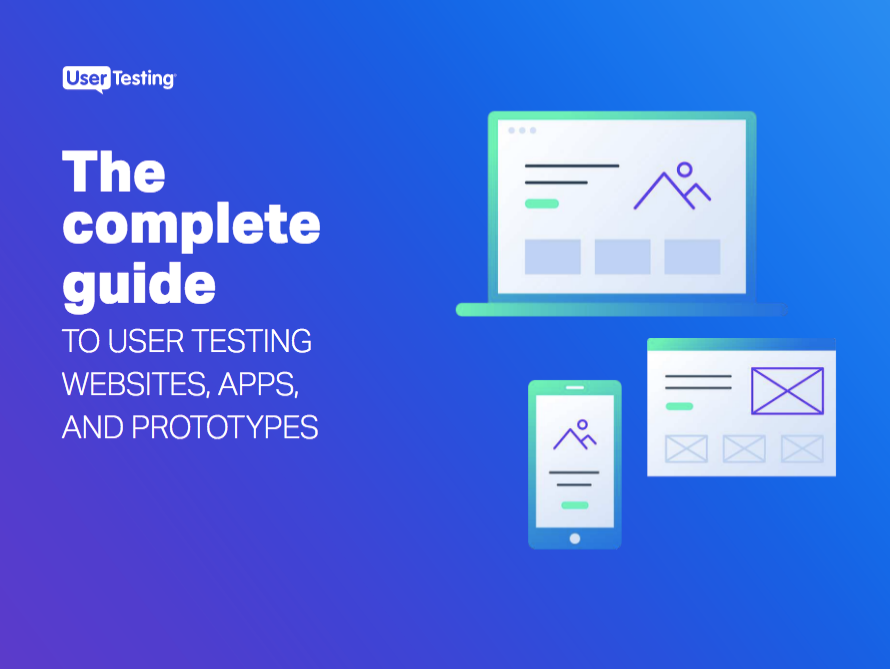 About the author(s)