8 tips for delighting prospects with striking company culture videos
Image
There's no doubt that, right now, video is the king of digital content. And the reason why is pretty simple: great videos capture attention, stir up people's emotions, and excel at improving the customer experience.
That's why the right video can help you accomplish traditionally difficult marketing goals, like nurturing brand identity and audience engagement. And no style of video does that better than a fantastic company culture video.
Done right, a great culture video can make for a great first impression between your target audience and your brand, not to mention establish you in their minds as a great brand to do business with. However, this is more easily said than done.
As great as they can be, it's easy to miss the mark when it comes to culture videos. An inefficient production pipeline, poor visuals or sound design, and the big one, of course, lack of authenticity and originality, can easily break your piece. But don't fret! We're here to help.
In this post, we've compiled eight tips, examples, and all the necessary information to help you make a successful company culture video for your next video marketing campaign.
So, let's get started, shall we?
1. Identify the best of your company
Audiences today like to emotionally connect with brands before even thinking about making a purchase. And the perfect way to help them do that is to show those aspects that humanize your company in your audience's eyes.
Of course, every brand has a set of features that makes it unique. And that's great. But not all of those characteristics are as important as the rest.
To engage the type of audience you're after, you should focus on the qualities of your brand they'd find most appealing.
Remember, if you want to send your audience the right message, it's imperative to clearly define those features that are worth highlighting and set you apart from your competitors.
Knowing who you are and what you offer are the keys to a successful company culture video.
2. Be honest about your brand's core values
It's not hard for people to notice when a person pretends to be something other than themselves. And the same goes for a brand. 
What's worse, if you try to showcase core values your brand doesn't really have, it can automatically make your company and offerings seem unreliable in your audience's eyes. 
Suppose your video showcases collaboration as your company's core value, but it turns out you rarely engage with your customers' input or routinely ignore brand feedback from them. I'm sorry to break it to you; your video will likely be doomed to failure, and people won't trust your brand.
For example, in this company culture video, Apple showcases two of its core values: inclusion and diversity. But more than that, they support their claim as they show employees with different beliefs, abilities, ages, ideologies, and personalities.
3. Build a script and structure that supports your intent
As a rule of thumb, all video types should start with a script. This way, you'll be able to define important aspects of your video, such as the visuals needed, questionnaires for the interviews you'll be conducting, and even filming instructions.
It doesn't even have to be too long, but every word and instruction there has to be meaningful enough to help convey the right message. Try to use words and phrases that go in line with your core values and visuals that support them.
It's also crucial to reflect your audience's language and style.
Remember, you're trying to humanize your company with culture videos, so using jargon or complex wording is unnecessary here. Keep the tone simple and conversational and speak on a level your audience will understand.
4. Leverage storytelling
If you want to give your prospects a look into your brand that has them thinking about you long after the video ends, you should tell a great story.
Most marketers have been using storytelling for all types of video content for a while now, from live-action FAQs to animated marketing videos. That alone should give you an idea of how powerful storytelling can be in a story-driven style such as culture videos.
You see, storytelling doesn't only act as a bridge between a brand, its message, and its audience but also helps people relate on a personal level to your business.
This story doesn't have to be the next great American novel, though. Since your video will last just a few minutes, it's better to focus on one engaging narrative. For example, you can tell the story of the beginnings of your company.
Make sure you translate your core values into a compelling story. Remember, this is the perfect opportunity to show your creativity and win your prospects' hearts.
5. Set the tone with meaningful sound design
What emotions do you want your video to convey? Whether it's joy, excitement, pride, hope, or anything else, you should always define the impact you want to generate in your audience and then support it with the right soundtrack.
As a rule, music should complement your video and make it memorable, but by any means shouldn't be distracting. Remember your visuals are the main focus.
See how music supplements the story and visuals in this video and sets an inspiring tone.
6. Cast the people who make up your brand
Company culture videos' main goal is to showcase the bona fide features and people that make up your company so that your brand can relate to your audience. Thus, using actors isn't a smart move.
Interviewing your employees is the best way to bring your audience closer to your brand. But even though it sounds simple, there're a few things to take into account when conducting an effective culture video interview (in fact, many of the strategies used in UX interviews apply to culture video interviews.):
Prepare a list of questions you'll be asking and show it to the people you'll interview so they have a better idea of the topics you'll explore.
Make interviewees feel as comfortable as possible. Engage them in a conversation and make them feel free to answer as they wish.
Don't be afraid to be spontaneous. If the opportunity arises, you can ask additional questions or even rephrase the ones you already have.
In this company culture video, different employees provide their candid perspectives about working for Pottery Barn, check it out.
7. Tryout your video with an audience before launching
Video content has the potential to be much more than just advertising; it can completely alter the feeling a customer has about your brand. When something, like a video, has the potential to be so powerful, you don't want to miss the mark. Or worse, you don't want to offend someone or have a confusing storyline. 
Take the time to test your content with a real audience. Ask them questions about how the video made them feel; if it was inclusive; if the message was clear; the list goes on. The point being, just like how marketers run AB tests on messaging and imagery, video designers should put in the work validating their decisions before it's too late.
8. Preparing for a successful launch
Once your company culture video is tried and tested, it's time to distribute it. And this might sound like a no-brainer but believe me; it's worth talking about.
The best medium to distribute a culture video, of course, will mainly depend on your objectives. For instance, if you want to be more discreet about it, the obvious choice is your company's website. So the homepage or the "About us" sections are great options.
On the other hand, if you aim to reach a bigger audience, you can upload your video to your YouTube channel or your company's social media platforms. This will broaden your reach. Then, you can also include it in your email marketing strategy or even on LinkedIn if your goal is to recruit people.
Pro tip: Whatever your goal is, it's essential to include a call-to-action button. A lot of well-crafted videos miss the opportunity to take viewers a step further because they skip this smart move. For example, you can encourage them to visit your blog, join your mailing list, or share your video.
Wrapping up
As you can see, company culture videos are a powerful tool to humanize and give an identity to your brand. And when done right, they will help you win your customers' hearts and move them to engage further.
Having a script, choosing the right tone and music, and using real people are smart moves to craft an effective company culture video. But the bottom line is to identify those values that can make your company stand out from its competitors and be honest about them.
Videos share information faster, give customers something they can use again and again, and give your business a distinctive edge over your competitors—when done correctly. However, it won't work unless your efforts and output are truly genuine. 
Getting started with user feedback
If you're new to collecting user feedback, use this guide to make user insights actionable and incorporated throughout your video development process.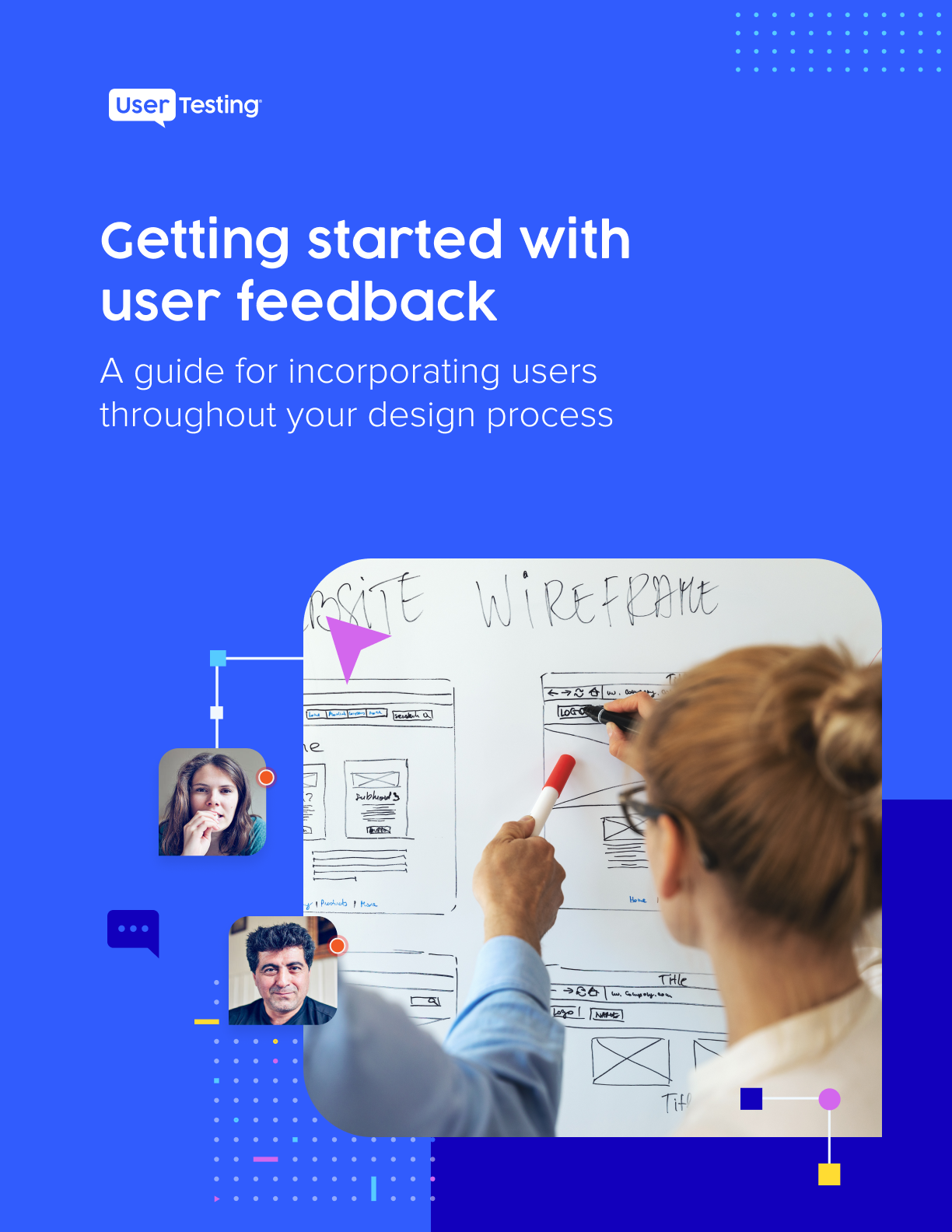 About the author(s)