The outlook for Black Friday 2022: a UserTesting survey shows surprises
Image
With inflation, other economic challenges, lingering post-pandemic anxiety, and an earlier start to holiday sales (aka holiday creep), one might expect Black Friday 2022 to be rather blue.
But instead, a nostalgic return to the in-person Black Friday experience and the continuing strength of digital commerce are likely to be significant factors during this year's post-Thanksgiving period.
That's the conclusion of a survey of more than 2,000 American shoppers commissioned by UserTesting and conducted in late September by market research company OnePoll.
The survey of U.S. adults who've participated in Black Friday and Cyber Monday in the past found that 95 percent plan to do so again this year. While 40 percent expect to spend less because of inflation, nearly a third think they'll spend more.
A particularly surprising finding involves the in-store shopping that was long a chaotic post-Thanksgiving tradition but was widely thought to have diminished in recent years as more customers moved online.
In a sign that heading to the store during the holidays is once again in vogue, 63 percent of respondents said they consider brick-and-mortar Black Friday shopping a tradition they don't want to miss.
The poll revealed a nearly even split between consumers who prefer to shop online and in stores. A third intends to do both. 
A deeper dive into the survey's findings provide a vivid snapshot of what Black Friday 2022 may look like.
Inflation will have an effect, but only so much.
According to the survey, inflation is keeping some away from Black Friday deals, but many consumers anticipate spending more than in previous years. 
Overall, the average person plans to spend $557 on on-sale items this year, compared with $441 three years ago.
Some consumers expect to be more cautious and strategic in their spending. Due to economic uncertainties, nearly 40 percent will spread their holiday shopping out across a longer period of time.
Another 42 percent, however, aren't planning any such changes.
An American tradition returns.

 
More than two in five people surveyed (43 percent) miss the excitement of in-person Black Friday shopping, with instant gratification a top motivator for plans to hit the stores.
Immediate fulfillment and the in-store experience were essential to Gen Z respondents, with 81 percent listing these as their primary reason for visiting stores, versus 49 percent for Millennials.
Forty-two percent of all respondents said in-store shopping is more important to them now than before the pandemic.
Black Friday shoppers want digital capabilities in the store.
Although in-person shopping remains popular, customers now increasingly expect the digital technology they have become accustomed to throughout their lives to be weaved into the brick-and-mortar experience.
For example, 51 percent of poll respondents want smart shopping carts or an app to tell them what aisle an item is in, and 47 percent like using promo codes or digital coupons.
The numbers illustrate how these and other digital capabilities, such as augmented reality window displays, digital kiosks/price checks, and QR code ordering capabilities, have become popular with shoppers and, thus, a competitive differentiator for retailers.
Add to that the fact that 42 percent of consumers said they plan to incorporate the metaverse into their shopping this year. It's become critical for retailers to embrace "phygital" strategies that combine elements of digital and physical experiences.
As these three points show, the story of Black Friday 2022 will have some surprising twists. The bottom line for retailers: Expect customers to flock both to stores and online channels, and be prepared to meet their heightened expectations in either. 
Black Friday Ecommerce Template
Get your ecommerce experiences ready for the holiday rush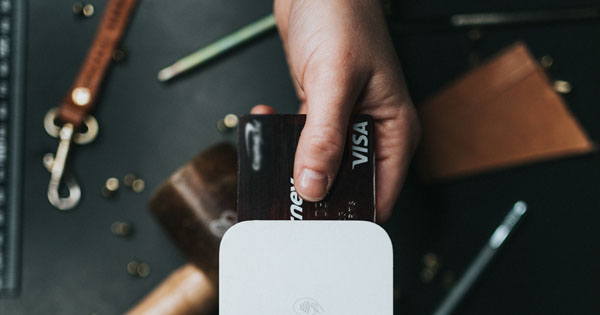 About the author(s)
Janelle Estes
Janelle is UserTesting's Chief Insights Officer and an expert research practitioner fascinated by human behavior and intrigued by data insight. She brings over 15 years of experience conducting large-scale customer research initiatives with both B2C and B2B companies across a variety of industries to help them transform their customer, user, and brand experiences.