Social commerce: meet the growing trend transforming ecommerce
Image
Imagine a world where content truly meets conversion. Where you're scrolling through Facebook or Instagram, see a picture of something you like, and within a couple clicks it's on the way to your door without ever disrupting your flow as you scroll through your newsfeed. This is social commerce, and it's already here.
The world of retail is changing at a break-neck pace. And innovations in digital have made shopping more accessible than ever. Among the newest retail technologies, like visual search through augmented and virtual reality (AR/VR), and voice commerce through smart speakers, we're seeing the ways people research and purchase products evolve before our very eyes. According to a recent study conducted by Bizrate Insights, a new form of digital retail—social commerce—ranks among the most-used emerging forms of ecommerce by US consumers.
More than one-third (34%) of adults say that they've made a purchase through social media—up from 29% last year.

- 

Bizrate Insights
What is social commerce?
For the purpose of this article, social commerce is the ability to make a product purchase from a third party within a native social media experience. This is different than seeing an ad on Facebook and being redirected to a business' site to make a purchase. Instead, social commerce enables customers who are browsing their favorite social platforms, like Facebook, Twitter, or Instagram, to make purchases from within the site or app. They never have to navigate away and can get right back to their feeds after the purchase.
While social commerce can arguably be simplified as the convergence of social media and ecommerce for marketing, buying, and selling products and services, this post takes a specific interest in it's relation to direct-to-consumer (DTC) digital sales through native social media application purchases.
Introducing buy buttons
Probably the most intuitive and popular way to transform traditional social media advertising into a social commerce experience is through the "buy" button.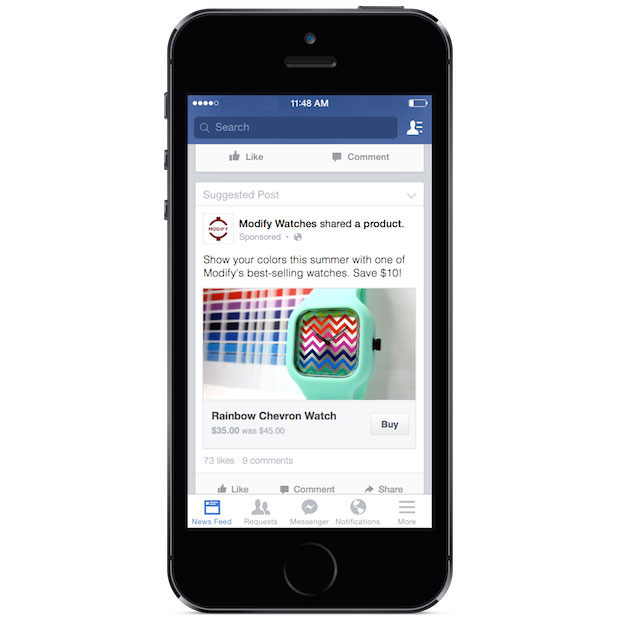 ​
Traditionally, the call-to-action from social media advertising draws the prospective customer to a third-party site to make a purchase which can sometimes frustrate or distract potential buyers. However, the "buy" button emulates Amazon's one-click-to-buy functionality—seamlessly integrating purchases within social media platforms.
Instagram checkout
Earlier this year, Instagram announced Checkout, a function that enables people to browse images and videos of items in their feed and purchase directly from the app, without being redirected to a website.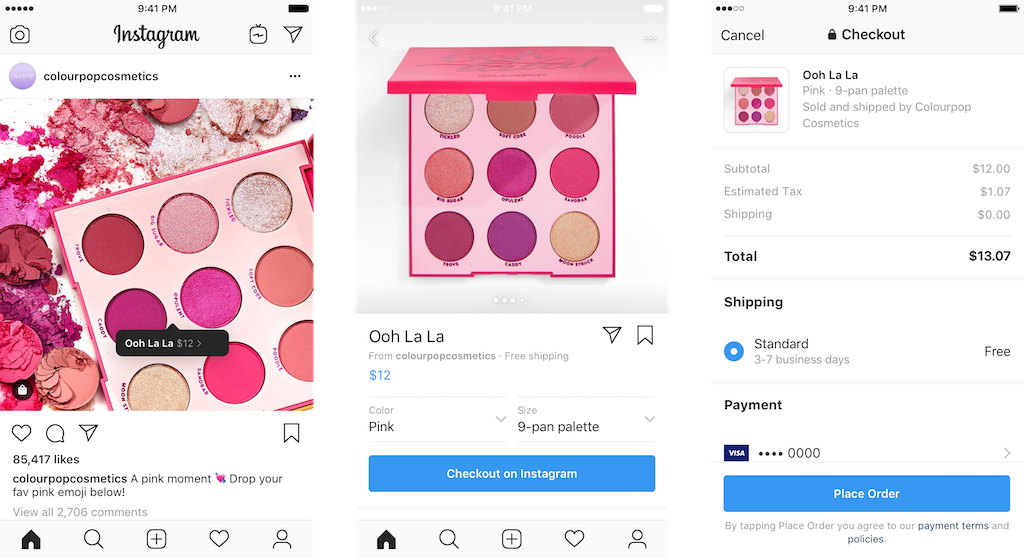 ​
Never before have we seen content meet conversion like this. Native social media purchases are sending impulse buying into overdrive, and transforming the nature of shopping into a content experience.
Meeting your customers where they're at
As a retailer, you're in the business of customer experience. Earning customer loyalty is dependent on connecting your brand with your customers at every touchpoint. With Facebook reaching approximately 2.5 billion monthly active users and Instagram pulling in approximately 1 billion, chances are high that your existing and prospective customers are using social media. 
In today's experience economy, making meaningful connections with your customers where they're at in their journey is a powerful competitive advantage.
Close the deal when purchase intent is hot
Ecommerce purchase journeys can be complex, often relying on redirects from one platform to another that can frustrate or distract your customers. Social commerce—as described above—puts the consumer in the driver's seat when purchase intent is at it's highest, providing the seamless buying experience that consumers crave.
Leverage human insight on every platform
While social commerce is still in its infancy, and not accessible on all social platforms yet, this is your chance to get ahead of the curve. Leverage the voice of your customer, and the power of human insight, to better understand how they currently research and make purchases. 
Perhaps the future of shopping isn't about creating new and better ways to get your customers to your store or website, but about meeting them where they already are.
Rescue budgets by getting buyer feedback
Guessing what your shoppers want without asking them is risky. Learn how to increase conversion rates quickly.