10 tips to address cart abandonment
Image
The effectiveness of your ecommerce website can be determined by the user experience it offers. The simpler it is for your visitors to use, the more likely they are to visit again. This is why you have to implement techniques that ensure that your customers can easily navigate your site, find what they're looking for, and ultimately buy it. 
This is the second article of a two-part series in which we explore proven strategies to address cart abandonment. In the first article in the series, we dig into the top reasons shoppers abandon their carts before completing the purchase. 
If you want to boost revenue and profit of your online store and drive customer loyalty, then reducing your shopping cart abandonment rate is a must. Fortunately, there are design strategies that will help you ensure a better shopping experience for your customers which, in turn, will generate more sales. 
Here are 10 of the top strategies to address shopping cart abandonment:
1. Flexible and fast payment options
If users can't pay you, they can't buy anything from your site. Accepting a variety of payment methods is a must to ensure that every shopper can send money your way and finalize their purchase. 
When it comes to payments, the process has to be fast, functional, and simple. Reduce the number of fields the customer has to fill in to complete the payment, include auto-completes, and store data for returning customers. When the customer finds their desired payment method on your site, and the process is easy and hassle-free, they're less likely to leave your online store empty-handed. 
2. Improve your site speed
Over half of digital shoppers bounce from a webpage if it takes more than three seconds to load. The ecommerce industry is becoming more and more competitive as consumers become more impatient and have higher expectations. You have to provide a quick and easy shopping experience to keep shoppers on your site. Constantly checking your page load times and ensuring that every page loads fast will help you reduce bounce rates and provide a better experience for your visitors.
3. Create a clear path to purchase
Your customer's path to purchase should be easy to navigate and designed in a way that the shopper's attention is directed towards completing the payment. A well-placed CTA button can help customers along the way. 
For example, by providing a "Checkout" button on every page, you can speed up their shopping process and increase conversions. Use contrasting colors to make your buttons stand out, and clear verbs to indicate what action the user has to complete next. 
4. Use exit-intent popups
Exit-intent popups are used to retain website visitors when they're about to leave your site. 
When the user's cursor moves outside the upper page boundary, the popup is triggered. You can use this popup to offer special perks, discounts, or personalized offers that will convince the shopper to stay on your site and complete their purchase. 
When it comes to adding exit-intent popups on your website, remember they must be relevant, and the call-to-actions have to be clear and motivate users to take action, otherwise you risk frustrating shoppers and potentially losing their trust.
5. Be mobile friendly
Most of the ecommerce transactions are now done on mobile devices, and if shoppers have a negative experience on your mobile site, they're 62% less likely to purchase from you again. This means that not only should your checkout be optimized for smartphones, but the entire website should work perfectly on mobile devices. 
Avoiding too many form fields, small buttons and fonts, and slow page loading times will help you keep visitors on your site and improve conversions.
6. Abandoned cart emails
If a customer enters their email address before leaving your site, you can use it to send them a follow-up email that reminds them to complete the checkout process. In fact, abandoned cart emails can produce an average conversion rate of 18.64%.
The copy of this email should include a link to the initiated cart, so it's as easy as possible for the customer to pick up right where they left off. You can also include a small discount to give them even more reasons to revisit their purchase.
7. Leverage social proof 
Social proof is a psychological phenomenon whereby people refer to the behavior of others to guide the way they act. In the context of online shopping, it means that buyers look at customer reviews and trust them when making their own buying decisions. You can leverage this psychological phenomenon by adding ratings, testimonials, and third-party reviews to your website.
Using social proof in your UX design will also help you improve the credibility of your site. If people see others reacting positively to your products or services, they are more likely to think that way themselves. Moreover, social proof encourages people to take action—seeing many shoppers buying certain products can serve as a psychological indicator to people that they should do the same thing.
8. Implement a live chat
Using a live chat on your ecommerce site is a great way to ensure that the questions of your visitors are answered immediately and without them leaving your site. If the customers can solve their issues in real time, they're more likely to proceed with their purchases, whereas if they are required to leave your site or email customer service they might never return to finish their purchase. 
Providing real-time sales assistance will not only noticeably improve your conversion rates but will also provide you with useful insights into your customer experience and help you find ways to improve it.
9. Increase the trustworthiness of your site
Almost 20% of shoppers abandon their carts if they don't trust the ecommerce site with their credit card information. Earning customer trust can help you ensure that shoppers complete their purchases. One way to do it is by displaying visual icons that symbolize security like the Secure Socket Layer (SSL) seal from Norton, Google's Trusted Store badge or the PayPal Verified one.
10. Trigger scarcity
The principle of scarcity means that people tend to want what they can't have. Customers place a higher value on things that might soon be unavailable to them and are more likely to complete the purchase if they think they might miss out on a certain product. You can use this strategy by making things available for a limited time only, for example by indicating sales deadlines, limited discounts, and time-bound purchases, or by displaying a notification when the product is almost out of stock. The fear of missing out will urge your shoppers to make the purchase and thus reduce your cart abandonment rates.
Wrap up
Shopping cart abandonment may be a major concern for ecommerce teams, but with the help of regular customer insight and thoughtful UX and UI design, it doesn't have to be a mystery. By regularly connecting with ecommerce shoppers to understand their shopping journey, needs, and frustrations, teams can eliminate points of friction before they occur. This leads to better shopping experiences for customers, increased sales and conversions, and ultimately better customer loyalty and long-term customer value. 
Check out the first article in this series, 7 reasons shoppers abandon their carts, to pinpoint common areas of friction in the shopping experience.
 
Create frictionless ecommerce experiences
Learn how ecommerce teams can shopping experiences customers can't resist.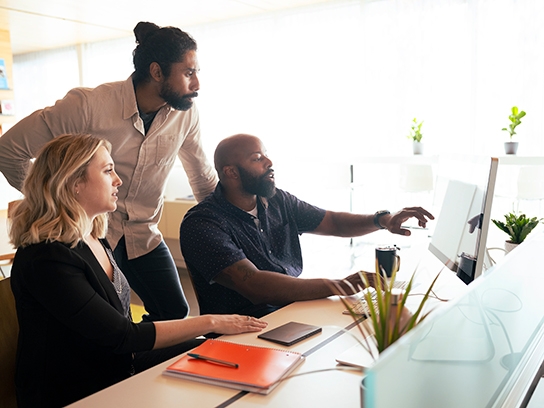 About the author(s)
Alexander Bickov
UX designer, creative thinker, and problem solver with 15+ years of experience in digital product design and growth marketing. He is a strong believer in the power of design and its ability to provide meaningful and emotional connections. His main goal is to connect people and products using strategy, creativity, and technology. Alex is writing stories and lessons he learned as a designer and entrepreneur about human-centered design, product design, design systems, inclusive design, rapid prototyping, and user research. You can learn more about Alexander on LinkedIn and Twitter.