4 best practices for delivering top ecommerce experiences 
Image
The ecommerce marketplace continues to grow rapidly. With increasing digital literacy amongst consumers and new markets developing worldwide, there are big wins to be had for both established and up-and-coming organizations. 
As new players enter the market, the bar for outstanding customer experience (CX) also raises. Recently, we heard first-hand from digital retail experts at E-Commerce Expo Berlin to find out how to provide great CX in a world of growing expectations.  
1. Consistency is key

 
Omnichannel is here to stay. How well your organization plays its cards in an increasingly complex digital space will make all the difference for its future success. 
Thomas Peham, VP of Marketing at Storyblok, compared a customer's omnichannel experience to a Tinder date—if the real-life encounter matches up to the expectations generated through the digital profile, the match has the chance to evolve into something more durable. 
It's important to keep consistent messaging, tone of voice, and excellent service all across the channels your business operates in. While many brands are already bracing for the metaverse revolution, we recommend facilitating a smooth communication flow between all departments that frequently interact with customers and manage your client relations efficiently.
2. Invest in people and human interaction
"CX is good, people are better," stated Claus-Peter Heinrich, Head of Brand Marketing and Brand Experience at heycar. The Berlin-based organization managed to build a successful business model selling used cars online, a sector that is still dominated by traditional sales points and direct peer-to-peer transactions.  
Heinrich affirmed that trust is the base foundation for a start-up's survival, especially when you're dealing with higher price-point merchandise such as automobiles. According to Heinrich, even the most advanced UX design can only get you so far if the people behind the scenes don't deliver what your company promises. While digital transactions become more frequent, most customers still prefer to speak with a real person whenever possible, in particular in fairly conservative markets such as Germany.
He recommends investing in high-quality customer service and making it the central department of your whole organization. Your agents need to be available, courteous, and responsive to your customer's requests and feedback—which includes addressing negative reviews.  
While it might be tempting to rely solely on technological advancement to manage your customer service requests, remember that these human touchpoints can go a long way in winning your customer's trust. 
On top of being able to speak to a real person and being made to feel important, heycar's customers appreciate the reassurance of something to 'touch and feel'. The delivery of a used car can often take a fair bit of time, as the vehicle passes through different stages, from security checks to cleaning. Heinrich's company bridges this gap by sending a physical token to their customers, such as a personal thank you note or goodie box. 
3. Transparency throughout the whole customer journey
Goodie bags aside, customers usually don't like surprises all that much. Simon Vanderheyden, CFO at luxury footwear brand Aeyde, emphasized the importance of full transparency when communicating with your customers. His company successfully expanded from Berlin to numerous emerging markets, including countries with hefty customs and delivery fees such as Switzerland or Australia. By sharing a detailed price breakdown and always placing the final landing price at checkout, Aeyde avoids disappointments through unexpected charges. 
Heycar's Claus-Peter Heinrich also confirmed the importance of transparency. The devil is in the details and his customers appreciate finding them at first glance. 
In this way, heycar makes even lengthy security certificates available on their product pages rather than having customers ask for them. According to Heinrich, these multipage documents are clicked on in 98% of all purchase transactions.
4. Get customer feedback—before going to market

 
All speakers at E-Commerce Expo agreed: Customer-centricity is the key to succeeding in today's dynamic digital marketplace. 
Fathy Abdelmonam, Product Manager at Zalando, shared how he and his team develop new features for their marketplace platform, which is often requested by internal stakeholders. 
Before starting to build, he recommends checking if the idea is aligned with a common, customer-centric vision, championed by all departments of your business. Even startups find themselves working on product features that they sometimes don't need, losing precious time they could've spent interacting with and understanding their customers. Abdelmonam encourages asking for data, track records, and direct exchanges in order to prove that there is actually a customer problem to solve. 
Collecting feedback at an early stage was also recommended by Cengiz Duelger, VP of the Digital Performance Hub at Sky. His master plan for testing new campaigns includes the validation of ideas prior to diving into the actual research design. His team combines different methods to gather insights into their audience's perceptions and needs, including the analysis of digital data, classic surveys, and direct exchanges. 
Cengiz underlined the importance of qualitative data to make sure you're understanding the reasons behind behavioral patterns. Thanks to remote user research, his team is able to draw solid conclusions rather than guessing. While qualitative research used to involve heavy costs and a time-consuming setup and evaluation process, modern days human insights can be quickly gathered through chat protocols or video calls and conferences. 
Despite advanced AI technology and data analytics, emotional connections are best explained by the person who is feeling them. E-Commerce Expo was a great opportunity to remind us that, even in a more and more digitalized world, human beings are still at the origin of any digital interaction. 
By relating to your audience and customers in a genuine, empathic way, you'll be able to future-proof your brand in the complex world of modern ecommerce. 
Rescue budgets by getting buyer feedback
Guessing what your shoppers want without asking them is risky. Learn how to increase conversion rates quickly through human insight.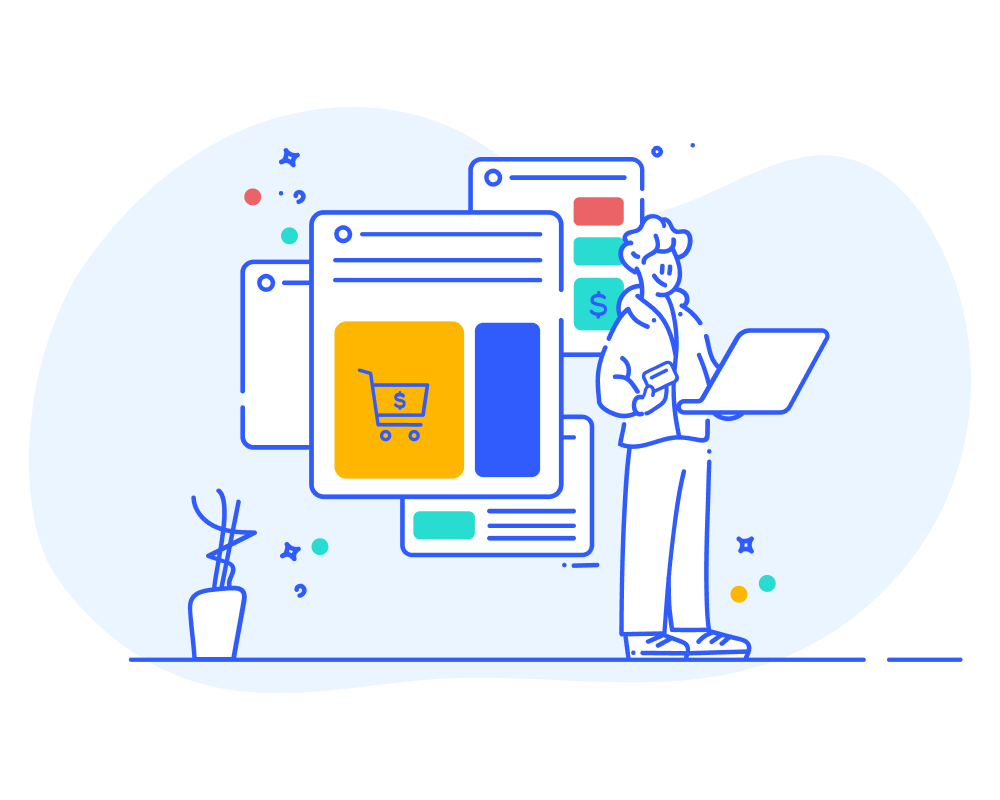 About the author(s)